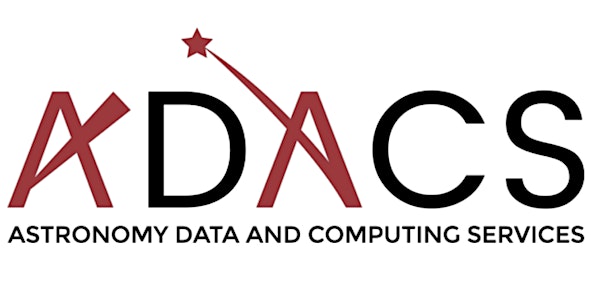 ADACS - Introduction to high performance computing (HPC) for astronomers
Location
Swinburne University of Technology
John Street
Hawthorn, VIC 3122
Australia
Description
The size and complexity of astronomical data continue to grow swiftly, and while this presents great opportunities it also poses challenges to traditional methods of data storage, reduction, and analysis. To assist astronomers in addressing these challenges, we are presenting a three-day workshop introducing the fundamentals of HPC and some of the skills necessary to effectively utilise its power. During the final session, there will also be a clinic held by representatives from Pawsey, Swinburne, and NCI, where you can discuss one-on-one how to port your applications and workflow to HPC resources.
The workshop is aimed at postgraduate students and researchers who want to learn more about high performance computing.
No previous knowledge is assumed and you can register for some or all of the sessions. However, please be aware that the different sessions follow on from each other.
For more information please visit the workshop webpage. [link here]
Day 1
Introduction to Parallel computing

HPC jargon

Parallelism

Architectures

Multicore vs Manycore

Programming paradigms

Performance and Debugging tools

Shared Memory computing

About OpenMP

OpenMP Directives

Using OpenMP
Day 2
Distributed Memory computing

Point-to-point communication

Communicators

Collective communication
Day 3
HPC Input/Output

Introduction of parallel filesystem (Luster)

HDF-5

Parallel I/O APIs

Drop-in Clinic / helpdesk