Description
Join us for the next By ThoughtWorks tech-talk series. Mingle, learn, and hang out with those wanting to keep up with the latest in technology. It's our shout, so please join us for a fun and casual session over light breakfast with networking to follow.
ADA LOVELACE DAY
Ada Lovelace has often been regarded as one of the world's first computer programmers following her documented algorithm in the 19th century.
In celebration of Ada Lovelace Day on Tuesday, 8 October, we're hosting a special edition of our By ThoughtWorks tech-talk series featuring some incredible women in STEM (Science, Technology, Engineering and Mathematics).
This year's theme is STEM for the Ages. You'll hear from speakers who will share their personal career journeys with lots of practical tips on how to navigate the industry at various stages – from graduate to senior leadership and everything in between.
Join us at our offices in Sydney for a morning of inspiring talks and networking over a light breakfast. All are welcome!
SPEAKERS AND AGENDA:
7:15 - 7:45 am - Registration and Breakfast
7:45 - 7:50 am - Welcome and Introduction
7:50 - 8:05 am - Why am I Here? (& is that ok?) - Michelle Lo
Michelle was a qualified solicitor and Chartered Accountant with a good career at a Big Four accounting firm. A couple of years ago, she threw it all away to become a software developer.
In "Why am I here? (& is that ok?)", Michelle will share her experience as a woman in STEM and going from being an industry archetype to being in the minority. Michelle will discuss what inspires her, what she learnt along the way and the everyday reminders that it's going to be ok.
Michelle Lo, Developer, ThoughtWorks
Michelle started her career at a Big Four Accounting firm working in tax and risk management. After years of solving corporate problems and managing corporate risks, she took a risk of her own: she quit. Having her passion for coding ignited at a coding bootcamp, further fanned by teaching kids to code, Michelle started her new career at ThoughtWorks as a software developer. Michelle co-organises DDD Sydney, a not-for-profit tech conference in Sydney, and is passionate about women in tech. When she's not debugging, she's testing her physical and mental limits through ballet and bouldering.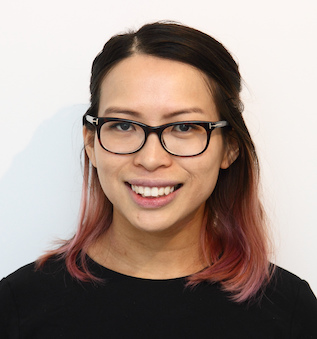 8:05 - 8:20 am - Building a Policy Difference Engine - Pia Andrews
We want to be better at not only releasing and sharing data for public use, but also transforming government into being more data driven. I came to work in the public service because it is one of the only and most strongly systemically motivated institutions for public good. When we get it right, everyone benefits.
Pia Andrews is the Executive Director of Digital Government in the New South Wales Department of Finance, Services and Innovation. A self taught IT specialist, Pia has pioneered initiatives such as GovHack and the Australian national open data site and was included in the 2018 list of the world's 100 most influential people in digital government by Apolitical Group.





8:20 - 8:35
am -
These Women were Trailblazers - Kate Linton
So much of the history of technology is dominated by men, but women have always been there, quietly getting on with it from the first line of code to the dawn of the internet. The digital landscape that we take for granted today, would not exist without the extraordinary talents and efforts of many women. In celebration of Ada Lovelace Day, we'll look back to five amazing women who were pioneers of technology and who continue to inspire us with their creativity and inventiveness.
Kate Linton, Head of Design, ThoughtWorks
Kate transitioned from a career in print design and branding, into digital design back in the 90s. Back then, there was no accreditation in User Experience, and Agile had not yet been defined. There were not many great role models in digital design; everyone was too busy figuring out and learning from their mistakes. It was at ThoughtWorks, that Kate learnt about continuous design practices as part of agile software development. Kate now works with product and marketing teams to create customer experiences that are consistently good. Establishing trust with customers begins with empathy and understanding of their experiences. She takes a user-centred approach to design, backing it up with research and testing. Kate is a coach and mentor to designers and works with product teams to envision and design better digital products and services.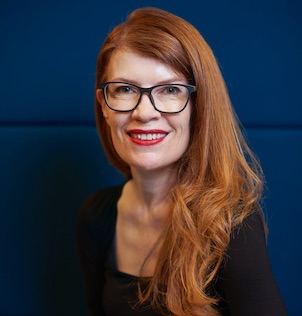 8:35 - 8:45
am - Q&A Panel Discussion
8:55 am - Close
Register now as places are limited!