Description
The Dean of UNSW Art & Design, Professor Ross Harley invites you and your guests to the premiere of the:


A&D ANNUAL 17 GRADUATE SCREENING
Date: Friday, 1 December, 7-9:30pm
Where: UNSW Art & Design Courtyard, Paddington


Join us for an evening of celebrations featuring a selection of the best screen-based work by UNSW Art & Design students specialising in film, animation, VFX, interactive media and virtual reality.
2017 is the first time the Premiere Screening will take place under the stars in UNSW Art & Design's Paddington Campus Courtyard.
On the evening, enjoy the good tunes, and a selection of local beer and wine, popcorn and sliders.

The ANNUAL 17 is supported by principal partner Bridging Hope Charity Foundation.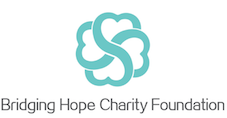 Partners: