ACBC Vic & GVw: Women in Export - Succeeding in the China Market
ACBC Victoria in partnership with Global Victoria Women (GVw) launches a special event for women entering the China market
About this event
As reported by the Australian Bureau of Statistics, China remains Australia's largest trading partner for both the export and import of goods. In the year 2019 to 2020, 39% of Australia's goods exports went to China.
But how do you enter the China market? And what steps can you take to leverage this huge trade opportunity?
ACBC Victoria is pleased to invite you to a webinar in partnership with Global Victoria Women (GVw).
This online workshop is designed for:
Women in business who are export-ready and want more information on how to export to China.
Those who wish to learn more about export opportunities and plan their longer-term strategy.
Anyone interested in the sizeable opportunities presented by the China export market.
Panellists will discuss the impact they have made at local and global levels, and how Victorian and Chinese organisations can partner to realise the full potential of women in export.
The experiences of successful women business leaders can offer lessons and inspiration on charting a path to inclusive growth in bilateral export.
Date: Thursday 24 June 2021
Time: 3:00pm – 4:15pm AEST
Platform: Zoom
Cost: FREE
YOU WILL HEAR FROM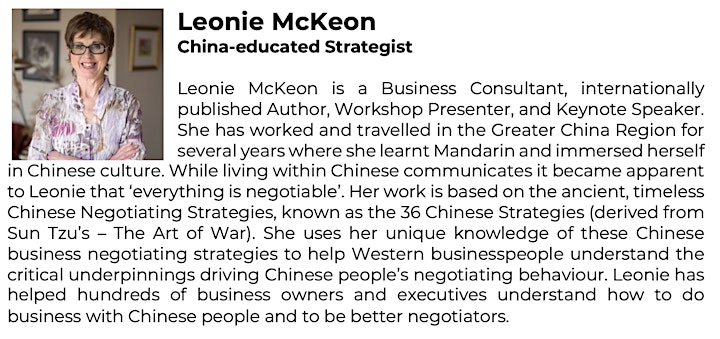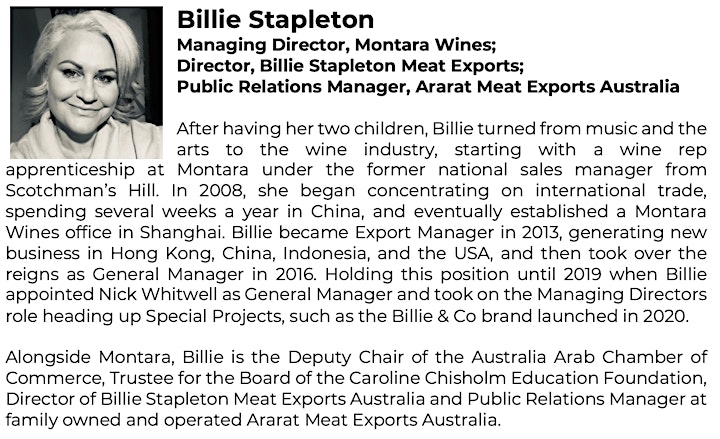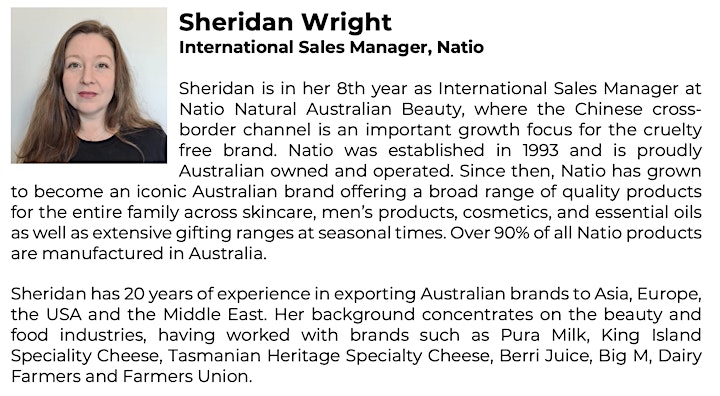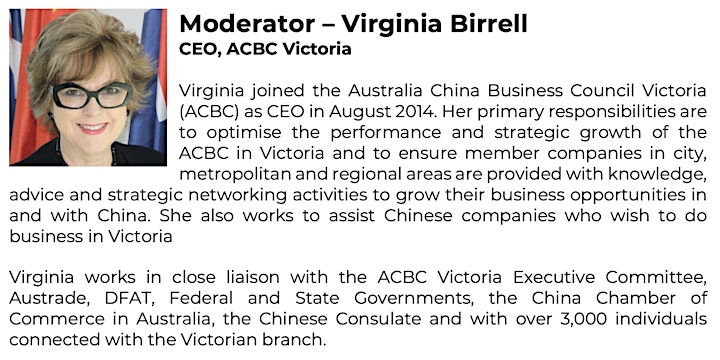 THIS EVENT IS PROUDLY SUPPORTED BY

The Global Victoria Women (GVw) initiative is aimed at empowering women in international business to connect, grow and establish global networks to succeed in doing business in global markets. GVw seeks to increase the number of Victorian women pursuing export goals, including participation in trade missions, providing opportunities to upskill and learn from others.
Registration will close 1 hour before the event starts or when sold out.
The Zoom link will be sent to the email you register with before the event in a separate email. Please check your junk folder.
This online event will be recorded and use the Zoom Q&A function to moderate audience questions.
Any queries please contact zach.eggleston@acbc.com.au
Organiser of ACBC Vic & GVw: Women in Export - Succeeding in the China Market
Founded in Victoria in 1973, the Australia China Business Council (ACBC) is a membership-based, non-profit, non-government organisation comprised of a National Office, eight state branches, and more than 1500 representatives from over 1200 Australian and Chinese companies.
ACBC actively promotes two-way trade and investment, economic cooperation and understanding between the business communities of Australia and China. ACBC also plays an influential role as an advisor to the Australian Government on commercial relations with China.
ACBC Victoria is one of the largest, most vibrant and diverse business councils in Australia. With over 300 company members and more than 3500 friends and associates. ACBC has close links with Chinese officials and expatriate groups, and provides regular business-focussed activities and events for our members across the country. In 2019, ACBC hosted 65 events for our members, attracting over 3600 participants.