ACAG performance audit manager's meeting

Thursday, 2 November 2017 at 9:00 am

-

Friday, 3 November 2017 at 1:00 pm (AEST)
Event Details
Please join us at the Queensland Audit Office for the ACAG performance audit manager's meeting.
Details
Date: 2–3 November 2017
Time: 9am–5pm, 2 November; 8.30am–1pm 3 November
Location: Charlie Fowke Training Room, Level 10, 53 Albert Street, Brisbane
Agenda
Day one—2 November 2017
Time
Session title
Presented by

9–9.20am

Welcome

Queensland Auditor-General
Darren Brown, QAO

9.20–10.05am

Accessing audit information

Educating auditees

Cabinet-in-confidence information

Sensitive information

Coercive powers

Jodie Lydeker, QAO

Darren Brown, QAO

10.15–11am

Auditing local government

Challenges of auditing local government

Approaches taken by different jurisdictions

Jo Manion, NSW

Bettina Ocias, NSW

Charles Strickland, Director, QAO local government audit will attend this session

Morning tea

11.20–12.05pm

An auditee's perspective

Guest speaker: Stephanie Attard, Executive Director, Department of Justice and Attorney-General

Stephanie will provide an auditee's perspective on the experience of being subject of a number of performance audits over the past few years

Guest speaker

Darren Brown, QAO

12.15–1pm

Engaging with stakeholders during an audit

Good and bad examples which highlight the importance of good engagement 

Vicky Delagos, VIC

Lunch

1.45–2.30pm

Presenting a united office approach to auditing

How do we collaborate across audit business areas better to improve efficiency and reduce the risk of conflicting opinions?

ANAO

2.40–3.25pm

The performance auditor as coach and mentor/trusted advisor

The best ways to highlight/promote good practice

How to add value through audits that do not produce 'scathing' findings

Managing the risks of taking a more proactive approach (for example, reputation, independence)

Alex Kaiser, NSW

Juliana Weingaertner, NSW

Afternoon tea

3.45–4.30pm

Data intensive audits

Using more analysis to support performance audits and develop questions from a different perspective

Accessing agency data

QA of audit data analytics (QAO)

QAG NZ

4.30–4.50

Recap of the day's sessions

Darren Brown, QAO
Drinks/dinner: We have booked a table at a nearby restaurant for those interested in going for drinks and dinner on the evening of the first day. We are coordinating this with the Heads of Performance Audit.
Day two—3 November 2017
Time
Session title
Presented by

8.30–8.40am

Morning intro

Darren Brown, QAO

8.50–9.30am

Auditing efficiency

The ANAO's methodology and our early experiences in managing effeciency audits

ANAO

9.30–10.30am

HoPA
Q&A session with the Heads of Performance Audit


Darren Brown, QAO

Morning tea

10.50–11.30am

Designing a forward work program

Darren Brown, QAO

11.35–12.20pm

ACAG benchmarking

Using results to improve performance audits

OAG WA

12.25–12.50pm

IMPACT 2018 conference

Susan Loane, NSW

12.50–1pm

Closing: recap of the two days

Queensland Auditor-General

Darren Brown, QAO
RSVP closes COB 27 October 2017.
When & Where

53 Albert St
53 Albert Street
Brisbane City, QLD 4000
Australia

Thursday, 2 November 2017 at 9:00 am

-

Friday, 3 November 2017 at 1:00 pm (AEST)
Add to my calendar
Organiser
The Queensland Audit Office (QAO) is the external auditor of the Queensland public sector. It provides audit opinions about the reliability of financial statements produced by state and local government entities. It also forms conclusions about public sector performance and makes recommendations for improvement.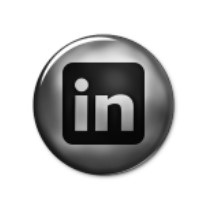 Follow us on LinkedIn
'Queensland Audit Office (QAO)'