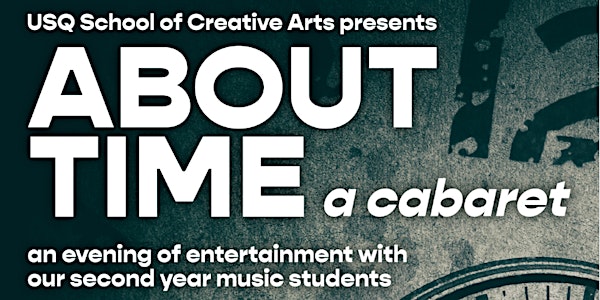 Event Information
Location
Queensland Multicultural Centre
102 Main Street
Kangaroo Point, QLD 4169
Australia
Come and join USQ students as they put on a performance guaranteed to make time fly.
About this event
Time - what is it, and how does it affect our lives? Recent scientific discourse suggests that it might not exist at all, but if that's true, how did we end up with so many songs about it? USQ's 2nd year music students have combed the pop music vaults, coming up with a bunch of songs that deal with our experience of time; how it impacts on our daily lives, our life journeys and of course on our love-lives.
As part of the learning experience, each of the performers on stage has taken part in the arrangement and preparation of the music. Text has been devised with the assistance of Dr Kate Cantrell and the Editing and Publishing program.
This group from the 2021 intake has been unable to, until now, perform in front of a live audience due to Covid-19 conditions, so we reckon it's About Time!
Date and time
Location
Queensland Multicultural Centre
102 Main Street
Kangaroo Point, QLD 4169
Australia