Sales Have Ended
Registrations are closed
Ticket allocation exhausted.
Sales Have Ended
Registrations are closed
Ticket allocation exhausted.
Want to see a live recording of ABC's brand new quiz show WIN THE WEEK?
About this event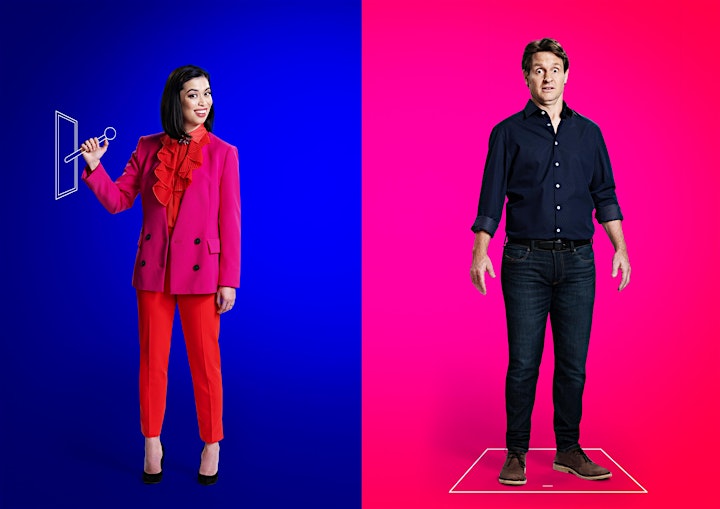 SHOOT DATES:
22nd June EPISODE 1: 5:45pm - 8:30pm
29th June EPISODE 2: 5:45pm - 8:30pm
6th July EPISODE 3: 5:45pm - 8:30pm
13th July EPISODE 4: 5:45pm - 8:30pm
20th July EPISODE 5: 5:45pm - 8:30pm
27th July EPISODE 6: 5:45pm - 8:30pm
3rd August EPISODE 7: 5:45pm - 8:30pm
10th August EPISODE 8: 5:45pm - 8:30pm
Hosted by ALEX LEE (The Checkout, The Feed) and featuring CRAIG REUCASSEL (War on Waste, The Chaser), Win The Week is a news quiz show... with a twist.
Each week three celebrities pair off with an everyday Aussie, who is also the designated Team Captain. They must work together to win. However, at the end of each round teammate loyalties will be tested with the dramatic "Stay or Betray" choice.
The losing Team Captain must decide to either stick with their celeb or swap to a different celeb to "Win the Week" (and get a prize that will be disappointing even by ABC standards).
Covid Protocols
Please note that you will be required to wear a mask during the filming of the show. Upon entrance to the venue you will need to complete; NSW Government COVID check in, ticket/name checked, security bag check and security wand screen.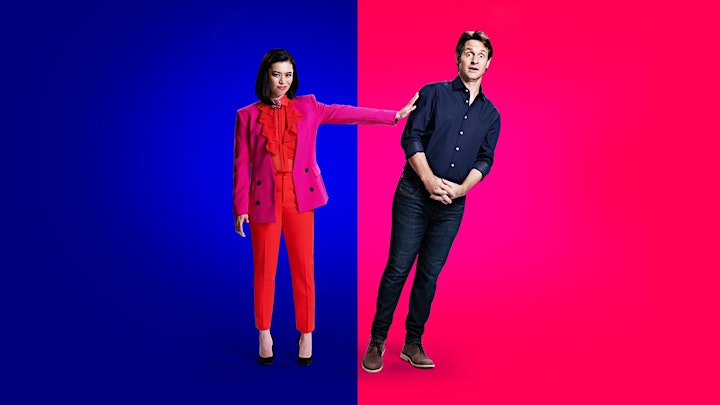 Parking
If you attend the show at the ABC we will be able to provide validated parking. The Parking station you will have to park in is Wilson Car Park at the Novotel Hotel on Thomas St behind the ABC Building in Ultimo for $22.00.
Water Bottles
We are an environmentally friendly production and encourage audience to bring their own water bottles. No other liquids or food will be allowed into the building.
TERMS & CONDITIONS
I acknowledge that a ticket for this event does not 100% guarantee entrance to the Win The Week studio recording.
The information that you provide will be used to invite you to this event and for no other purpose. Once the event is over, the ABC and Wrapsheet Pty Ltd will ensure that any information you have provided is securely destroyed.
The ABC and Wrapsheet Pty Ltd are using Eventbrite to collect your information on their behalf. The collection and use of your information is in accordance with the ABC Privacy Policy and the Eventbrite Privacy Policy.
I understand I will be subject to a bag inspection.
I understand that if I am intoxicated I will be refused entry, at the discretion of security.
I understand that the ABC is not responsible for my means of attending the event, and that I am responsible for my own travel to and from the event.
I understand that this event will be a studio recording, recorded as live to be broadcast across all media in perpetuity.
I understand that I am prohibited from making a video recording of any kind.
I understand there will be light hazing in the studio.
This is a 16+ event.
I acknowledge that by registering to this event online and attending the event, I grant Wrapsheet Pty Ltd the right to make an audio and/or visual recording of my participation in the event (the recording). I agree that Wrapsheet Pty Ltd owns all rights in all media throughout the world for this recording.
Queries
Email: WTW.Audience@abc.net.au