A panel of farmers, chefs and researchers discuss the vital role of oysters within Australia's marine biodiversity and culinary culture.
About this event
Do you like Oysters? Do you know why are they important? Oysters are part of our heritage and have been an important natural resource for Australia's First Nations for tens of thousands of years. However, most natural oyster reefs around Australia have disappeared, which is important as they provide structure and habitat for marine biodiversity. Oysters remain an important part of Australian culture and cuisine, with oyster farming occurring in most of NSW estuaries, supporting coastal economies.
Join the Marine Studies Institute for their first multidisciplinary event, partnered with the Sydney Environment Institute and Spanish Researchers in Australia-Pacific, to learn about these fascinating creatures where you are invited to listen to different perspectives on oysters from researchers, farmers, chefs and Australia's First Nations. The event will include an afternoon of discussions followed by an online BYO oyster tasting (details provided once registered).
Speakers
Mitchell Gibbs, University of Sydney
Dr Ana Bugnot, University of Sydney and Sydney Institute of Marine Science
Rubén López Mesa, Chef and Founder of Eat Spanish
Ewan McAsh, Marine Scientist and Oyster Farmer
Associate Professor Ana Vila Concejo (Chair), University of Sydney and Marine Studies Institute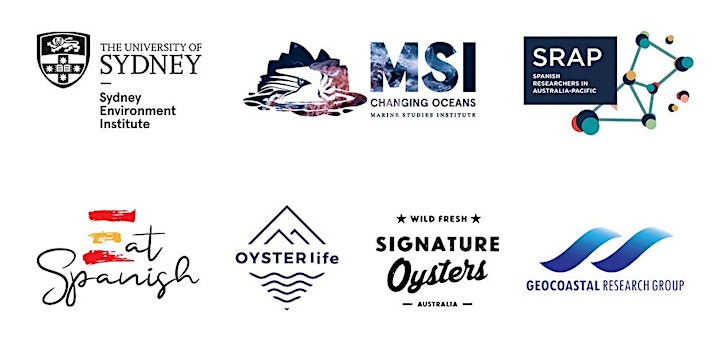 Organiser of A World of Oysters: Protecting Their Future
Sydney Environment Institute is a cross-disciplinary research hub at the University of Sydney, which provides a platform to inform public discourse and decision-making in relation to the impact of climate change on society and the environment.