Join author Zana Fraillon, and illustrator, Phil Lesnie, as they discuss their new picture book, The Curiosities.
About this event
Join award-winning author, Zana Fraillon, and very talented illustrator, Phil Lesnie, on Zoom as they discuss their new picture book, The Curiosities, a lyrical and moving story where a whole world of wonders and possibles awaits…
Miro wakes one morning to find the world isn't quite the way he thought it was. When the Curiosities choose Miro as the one they nest on, Miro is led to discover all the marvels waiting in the shadows where no-one else looks. Sometimes though, the Curiosities can make Miro feel alone and invisible in the darkness.
But perhaps Miro isn't as alone as he thinks...
A beautiful celebration of disability, diversity and pride in who you are.
Please note:
This event will be conducted using the video conferencing platform Zoom.
Please provide an email to RSVP. The link to join the virtual event along with a password will sent on the day of the event at 5:00pm AEST. Please check your email, including spam folders.
The Zoom event will be recorded and uploaded to our YouTube and used on our social media channels. You may switch off your camera if you do not wish to be recorded.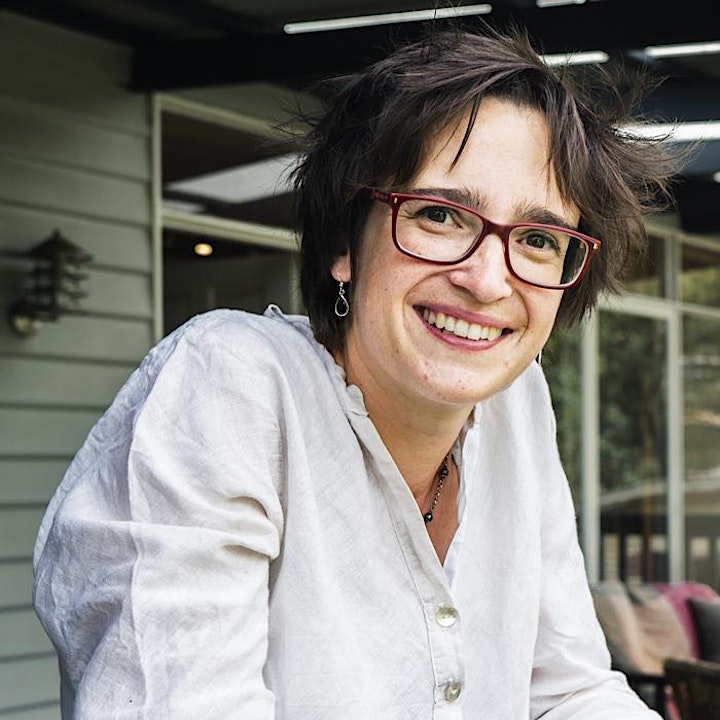 About Zana:
Zana Fraillon (she/her) was born in Naarm (Melbourne) but spent her early childhood in San Francisco. Her 2016 novel The Bone Sparrow won the ABIA Book of the Year for Older Children, the Readings Young Adult Book Prize and the Amnesty CILIP Honour. It was also shortlisted for the Prime Minister's Literary Awards, the Queensland Literary Awards, the Guardian Children's Fiction Prize, the Gold Inky and the CILIP Carnegie Medal.
Her book The Lost Soul Atlas (2020) won the 2020 Aurealis Award for Best Children's Fiction and was shortlisted for the 2021 Children's Book Council Award for Book of the Year: Older Readers.
She spent a year in China teaching English and now lives in Melbourne with her three children, husband and two dogs. When Zana isn't reading or writing, she likes to explore the museums and hidden passageways scattered across Melbourne. They provide the same excitement as that moment before opening a new book - preparing to step into the unknown where a whole world of possibilities awaits.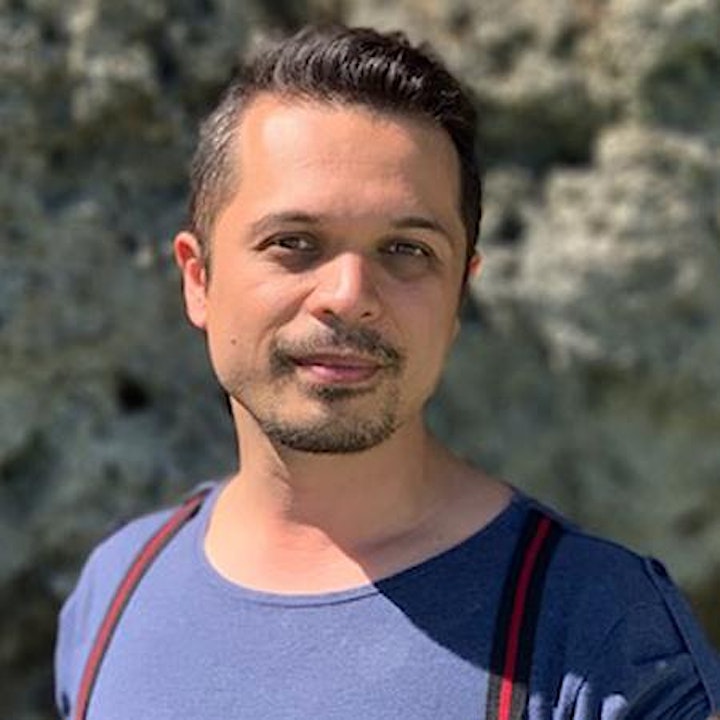 About Phil:
Phil Lesnie is a Sydney-based illustrator of books for children. He works primarily in watercolour, because in a watercolour painting even mistakes look lovely, and he makes them to this day.
His debut book, Once a Shepherd by Glenda Millard, was shortlisted for the Speech Pathology Australia Book of the Year and featured on the United States Board on Books for Young People Outstanding International Books list.
He is also the illustrator of Feathers by Phil Cummings, which was shortlisted for the Prime Minister's Literary Awards in 2018.
Most recently, he illustrated Miss Franklin by Libby Hathorn. It doesn't have any stickies yet but it's pretty rad.
Phil's first three books were CBCA Notable Picture Books of the Year in 2015, 2017 and 2018. But his first cat, Cassidy, is notable all of the time.
He has given talks about his creative process, run watercolour painting workshops and performed live painting demonstrations at the Sydney Writers Festival, The Sydney Children's Festival, Newtown Festival, The State Library of NSW, and at schools and bookshops across NSW.
Organiser of A Virtual Evening with Zana Fraillon and Phil Lesnie
Kinokuniya offers the largest range of books in Australia with over 300,000 titles in English, Japanese, Chinese, French, German and Spanish.
Located in the heart of Sydney CBD, Kinokuniya also stocks an extensive collection of Manga, graphic novels, art and design books, cookbooks, travel books and children's literature.
Kinokuniya offers the experience of a true haven in the city. Our spacious and tranquil environment, abundance of natural light and friendly informative staff make Kinokuniya a unique bookstore.

Level 2, The Galeries, 500 George Street (opposite QVB), Sydney
Phone: 02 9262-799
www.kinokuniya.com.au