Description
Join us for a morning with world-renowned environmentalist Paul Hawken and filmmaker Damon Gameau. We will explore Project Drawdown, the most comprehensive plan ever proposed to reverse global warming, and the collective action we can take right here in the Northern Rivers. Join us and be part of the solution! Expect an engaging conversation, lively Q&A and a blueprint for action in our region. Please feel welcome to mingle over lunch following the event at the Byron Bay Beach Hotel.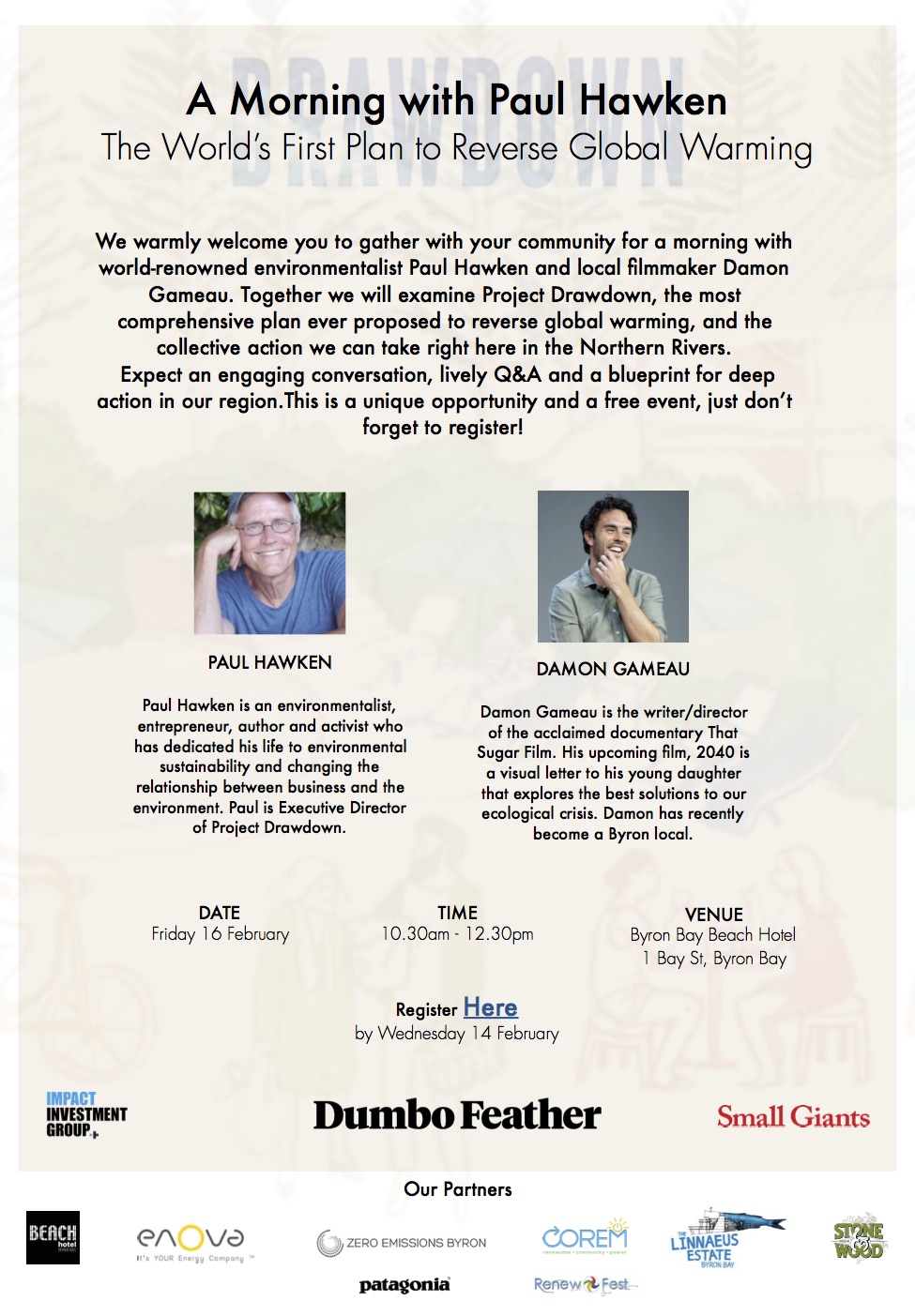 Paul Hawken
Paul Hawken is an environmentalist, entrepreneur, author and activist who has dedicated his life to environmental sustainability and changing the relationship between business and the environment. Paul is Executive Director of Project Drawdown.
Damon Gameau
Damon Gameau is the writer/director of the acclaimed documentary That Sugar Film. His upcoming film, 2040 is a visual letter to his young daughter that explores the best solutions to our ecological crisis.
Event Partners
Impact Investment Group, Small Giants, Dumbo Feather, Beach Hotel, Enova, Zero Emissions Byron, Corem, Patagonia, Stone & Wood.