A consultation with Refugees in Japan; Refugees Matter
About this Event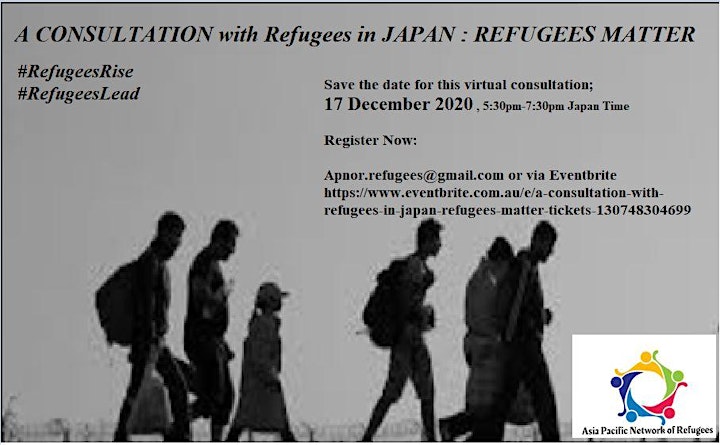 If you are a refugee and living in Japan , we want to hear from you.
Through this consultation we hope to identify :
Needs and priorities of refugees in Japan
Strengthening Capacity of refugee-led groups in the country
Collaboration and Advocacy
What relationships, trend or events currently has influence / helps sustain the current situation or could shift it?
Please Register to hear more and Agenda will be shared as soon as you register.