Location
The Studio, Space & Co
Level 3, 530 Collins Street
Melbourne, VIC 3000
Australia
Description
Hosted by Space & Co, we are excited to share our August A Better You - Mindfulness in a Digital Age

Join us for an interactive discussion on what is mindfulness in today's digital age?
With increasing access to information flooding personal digital devices, immediate availability to consume large variety of digital content, it is easily overwhelmed being consistently connected digitally. Share and pick up tips on practical personal mindfulness you can choose to apply to your daily routine. What are some of the mindfulness habits that could improve your personal quality of life?
Meet A Better You team and member, network with other professional and Space & Co members at this event. Feel free to bring your lunch to this lunch and learn event.

Connect with us and get latest updates and details for this upcoming event! Join Our Group -- A Better You Facebook Group

About Nathalie Heynderickx - www.zenhighachiever.com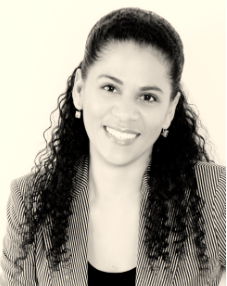 Nathalie is a mind training expert, leadership coach and an accredited consultant with Potential Project, the global leader in corporate mindfulness-based leadership training. With over 15 years' experience, Nathalie Heynderickx's has been working with leaders to improve their performance, resilience and ability to innovate. Her mission is to share her knowledge and experience of mindfulness and holistic health with forward thinking leaders who want to upgrade their mind to maintain peak performance at life and work.
DOOR PRIZE
One lucky winner will receive a copy of a book published by Harvard Business Review in 2018 - The Mind of the Leader