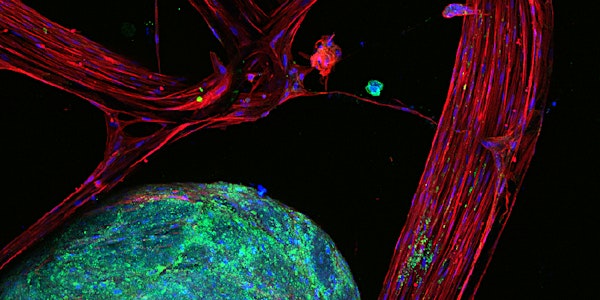 3D PRINTING: EXPLAINING OUR FUTURE
Description
3D printing requires scientists to be creative and push past boundaries. The best approach is to have no boundaries. This is what both Professor Dietmar Hutmacher and Professor Michael Breadmore and their teams do every day.
Professor Hutmacher works at the Institute of Health and Biomedical Innovation, Queensland University of Technology, where he directs the Centre in Regenerative Medicine and the Australian Research Council Centre in Additive Bio-manufacturing, leading a multidisciplinary team of researchers including engineers, cell biologists, polymer chemists, clinicians, and veterinary surgeons. Dietmar is an internationally recognised leader in the fields of biomaterials, tissue engineering and regenerative medicine with expertise in commercialization.
Professor Michael Breadmore and his team at the University of Tasmania are developing 'lab-on-a-chip' portable analytical devices that allow users to put a sample in and get an answer out on the spot. These devices have the potential to revolutionise clinical, forensic, environmental and industrial applications.
Together they will present their work and how it is changing how scientists work and how their work is changing how things are done.
This is a free event and all are welcome.
Organiser of 3D PRINTING: EXPLAINING OUR FUTURE
Creative Exchange Institute (CxI) is an inter- and transdisciplinary research platform within the University of Tasmania. CxI seeks out new modes for responding to social, cultural, natural, technological, built and virtual environments in a constantly changing world. Through creative exchanges between science and art, social entrepreneurship, cultural development and community participation, CxI aims to lead creative research and creative community engagements through local and global partnerships. 
The Science Art Lab+ (SAL+) is a creative research laboratory located within CxI. SAL+ fosters and supports interdisciplinary research projects and collaborations across creative art, design, health, science, engineering and the humanities. 
For more information regarding this event, please contact Anita Gowers (CxI) or Svenja Kratz (SAL+).