Location
Rendezvous Melbourne
328 Flinders Street
Melbourne, VIC 3000
Australia
The Property Development Masterclass is a comprehensive and intensive two-day course with presentations by seven leading industry experts.
About this event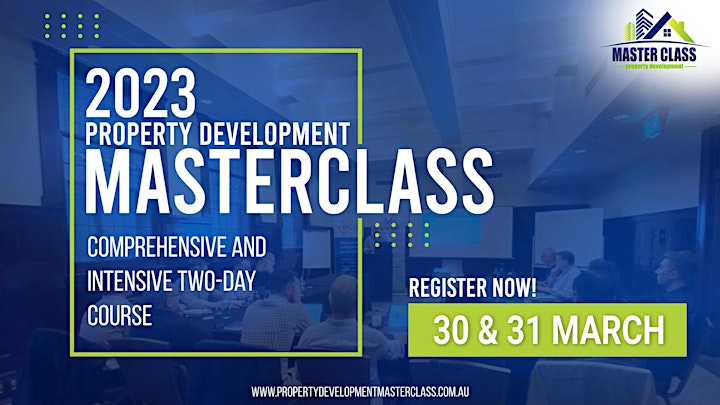 COURSE DETAILS:
30th and 31st March  2023 (THURS/FRI)
8:00am - 6:00pm
Rendezvous Melbourne - The President's Room
Registration Cost: $ 2,750                               
Regular Registration will be closed 27 March 2023 if not sold out prior.
Course fee includes: 
access to all materials and extras via login following the event
catering for all meals and breaks
View our Full Course Information. 
Accountants & Business Advisors
The Master Class Course is part of BCG's Property Development specialty area.