Celebrating 60 Years of diplomatic relations between Australia and the Republic of Korea 1961-2021
About this event
2021 Korea Update
The ANU Korea Update is the University's flagship annual conference on Korea.
The 2021 Korea Update is a special event as we commemorate and celebrate 60 years since the establishment of formal diplomatic ties between Australia and the Republic of Korea.
This one-day public event brings together key representatives from the academic and policymaking communities to discuss current socio-cultural, political, diplomatic and security issues related to the Korean peninsula.
(Image: Photo by Cait Ellis on Unsplash)
Korea Corner Grand Opening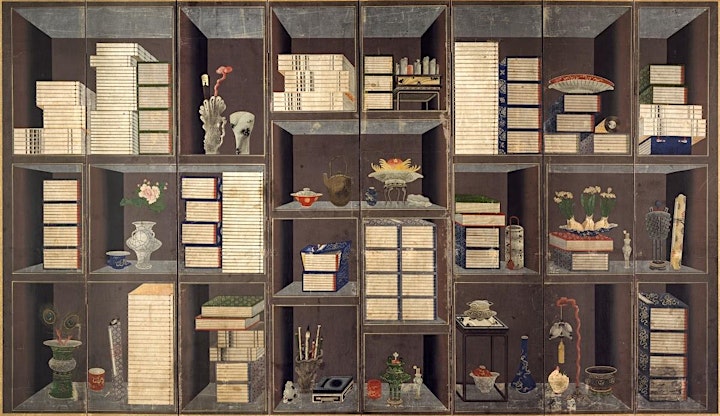 Following the 2021 Korea Update, we will be holding the Grand Opening of the new Korea Corner from 4-5pm as a virtual event.
The ANU Korea Institute and the Republic of Korea Embassy in Canberra warmly invite you to the grand opening of the Korea Corner.
The Korea Corner is a new bespoke space in the HC Coombs building on the ANU Acton campus, featuring Korean design details.
It is a dedicated space which represents Korean Studies and Korean culture within the Australian National University. It is open to students, staff and the general public, providing a beautiful venue for Korea-related academic and cultural events and gatherings for faculty, students, residents, and visitors to the Korea Institute.
(Image: Scholar's books and things (approx. 1860-1874) , Yi Eungrok (Korean, 1808-after 1874), Asian Art Museum, San Francisco. )
Program
9.15am - 1pm: 2021 KOREA UPDATE MORNING SESSION
9.15am INTRODUCTION
Elizabeth Lee, MLA
Professor Helen Sullivan, Dean, ANU College of Asia & the Pacific
Chair: A/Prof Ruth Barraclough
9.30am DIPLOMACY
Dr Lauren Richardson, ANU
A/Prof David Hundt, Deakin University
A/Prof Chair: Roald Maliangkaij, ANU
10.30am - 10.45am Morning Tea break
10.45am NORTH KOREA
Dr Jay Song, University of Melbourne
Professor Andrei Lankov, Kookmin University
Chair: Professor Kyung Moon Hwang, ANU
11.45am - 15 minutes break
12pm POLITICS
Professor Shin-wha Lee, Korea University
A/Prof Bridget Coggins, University of California
Chair: Dr Peter Lee, ANU
1-2pm: Lunch break
2pm - 3.30pm: 2021 Korea Update - Afternoon Session
2pm FUTURE OF THE PENINSULA
Professor Kyung Moon Hwang, ANU
Chair: A/Prof Ruth Barraclough, Director, Korea Institute, ANU
2.30pm CULTURE
Professor CedarBough Saeji, Pusan National University
Professor Ross King, University of British Colombia
Chair: Dr Eunseon Kim, ANU
3.30pm WRAP UP
4 - 5pm: Korea Corner Grand Opening
There will be opening remarks, a virtual Tour, congratulatory Messages and a performance of traditional art from Korea.
Congratulatory Messages
Jeong-Sik Kang (Ambassador of Republic of Korea)
Simon Haberle (Director, School of Culture, History & Language, ANU)
KOZA team (Korea-Australia Alliance)
Joanne Kwon (ANU K-pop Club)
Ga Yeon Lee (ANU Korean Student Society)
Performance of traditional music from Korea
Jocelyn Clark, gayageum (Professor, Pai Chai University)
Choi Jinsook, pansori (Yisuja, Important Intangible Cultural Heritage No. 5, Pansori)
Shin Seunggyun, drum accompaniment (Yisuja, Important Intangible Cultural Heritage No. 82-4, Namhaean Byeolsingut)