This webinar is presented thanks to the generous support of the Sir Donald Hibberd Lectureship Endowment.
About this event
The impacts of COVID-19 on economies worldwide in 2020 will be devastating.
Eventually, though, economies will recover, and in this presentation, Professor Mark Crosby will discuss the features of this recovery and the shape of the world economy in 2021 and beyond.
Several factors were at play before COVID-19 became a pandemic – widening inequality in many countries, a retreat from globalisation in the United States, and a heightened nationalism in China. Professor Crosby will speculate on how these forces are likely to shape the remainder of this decade, and what countries can do to support their economy going forward.
About The Sir Donald Hibberd Lectureship
The Sir Donald Hibberd Lectureship was established in honour of the Sir Donald Hibberd, one of Australia's great nation builders. Sir Donald Hibberd held influential positions in the public service and contributed greatly to the success of the aluminium industry in Australia. He was a member of the board of the Reserve Bank of Australia and the council of the University of Melbourne.
The Lectureship was established by the late Lady Florence Hibberd with support from the University of Melbourne and Comalco, in memory of her husband. Each year the Lectureship brings an esteemed academic who is distinguished in their field to Melbourne Business School. Melbourne Business School is honoured to host these local and international experts who continue the legacy of Sir Donald Hibberd and Lady Florence Hibberd in building our next generation of leaders.
About our speaker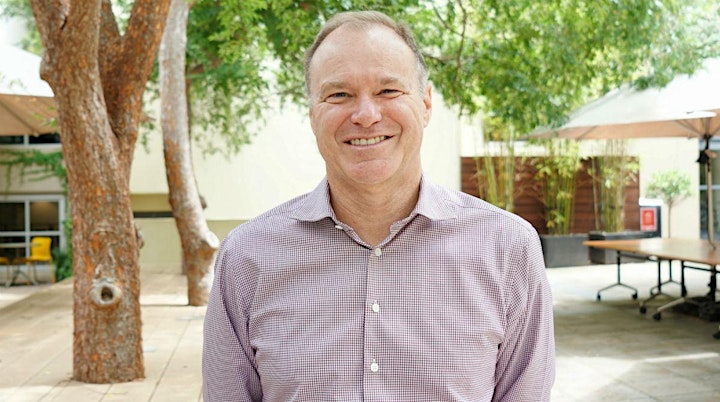 Professor Mark Crosby, Sir Donald Hibberd Lecturer
Mark Crosby joined Monash University as the Director of the Bachelor of International Business Program at Monash Business School in October 2016. Prior to this Mark was on the faculty and held a number of administrative roles including Associate Dean (Programs) and Associate Dean (International) at Melbourne Business School.
Mark graduated with a PhD from Queen's University in Canada in 1993, and prior to joining Monash Mark had academic appointments at the University of Toronto, the University of New South Wales, and Melbourne University. In 2011 Mark moved to Singapore to take up the role of Dean at the S P Jain School of Global Management, before returning to Melbourne Business School in 2013.
Mark's academic interests are in international macroeconomics, with a particular interest in policy issues in the Australian and Asian regions. His published research has covered topics such as the role of exchange rates in affecting macroeconomic fluctuations, the impact of macroeconomic factors on election outcomes, and the properties of business cycles.
Mark has acted as a consultant to the Hong Kong Monetary Authority and to the Monetary Authority of Singapore on a number of projects since 1998, and he held a Research Fellowship position at the HKMA from 2000 until 2005. He also consults widely to business and government both in Australia and overseas, with clients including BHPBilliton, the World Bank, CBA, and Tenaga Nasional Berhad. His most recent consultancies have examined policies for diversifying Brunei's economy, policy issues related to South Africa's increasing current account deficit, and issues relating to exchange rate regimes in Asia. Mark is also a regular contributor to the Australian Financial Review and The Age newspapers, and he is a sought after public speaker on matters relating to the Australian and international macroeconomic situation.
Read Mark's full profile here.
Important Event Details
Please note that registration for this event is essential. Please ensure that each person wishing to attend the event has registered individually. This will help us to monitor the event attendance and questions during the event.
This event will be delivered via the Zoom online application and will require a password to access. The webinar link and password will be sent to registrants via email 48 hours prior to the event.
If you have not received an email with the link and password please email events@mbs.edu to have the details resent.
For any enquiries in the lead up to the event please email events@mbs.edu.
Organiser of 2020 Sir Donald Hibberd Lecture: Global Economic Recovery