Celebrate Fremantle Press books and the 30th anniversary of the City of Fremantle Hungerford Award.
About this Event
Make merry with Fremantle Press as we launch 17 books in one great big book bonanza, ending with Fremantle Mayor Brad Pettitt's announcement of the winner of the 2020 City of Fremantle Hungerford Award.
Hosted by Cristy Burne and Kathryn Lefroy, the night will feature talented local authors and artists Yuot A. Alaak, Bron Bateman, Stella Budrikis, Kelly Canby, Moira Court, Jon Doust, James Foley, Elaine Forrestal, Tracey Gibbs, Rebecca Higgie, Shirley Marr and Katy Jiang, Helen Milroy, Brian Simmonds, Julie Sprigg, Katie Stewart, Alexander Thorpe and David Whish-Wilson.
Then join Hungerford shortlisters Sharron Booth, Joanna Morrison and Maria Papas as they wait to hear who has won the cash prize of $15,000 and a publishing contract with Fremantle Press.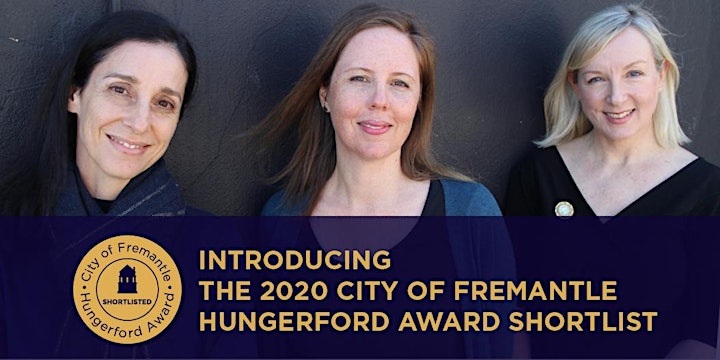 Tickets are free but places are limited. Due to COVID-19 requirements, each guest must RSVP separately for contact tracing. That means one ticket only per order. We appreciate your cooperation.
Books and refreshments will be available to purchase on the night.