Description
Following the success of last year's sold-out event, the Queensland Clinical Science Symposium aims to inspire clinicians, researchers, junior doctors, and medical students to pursue excellence in clinical practice and medical research. Don't miss this exciting day of presentations and discussions from a panel of 11 esteemed clinician-scientists.
This full-day, student-organised event supported by the Australian Academy of Health and Medical Sciences (AAHMS) will bring together students, researchers, clinicians, and doctors from around Queensland to explore the exciting opportunities that clinical science has to offer.
The symposium will have something for everyone - whether you are searching for a research project, angling to make yourself more competitive for a selective training program, or seeking to translate your work into a publication, poster, or platform, this symposium will grant you the tools and information necessary to succeed as a clinician-scientist.
Throughout the lunch break and happy hour, you can explore the research expo and converse with the world-class research institutes that call Queensland home. This is an incredible opportunity to find out more about a particular field, and perhaps even meet your mentor or find that next step on your pathway to life as a clinician-scientist.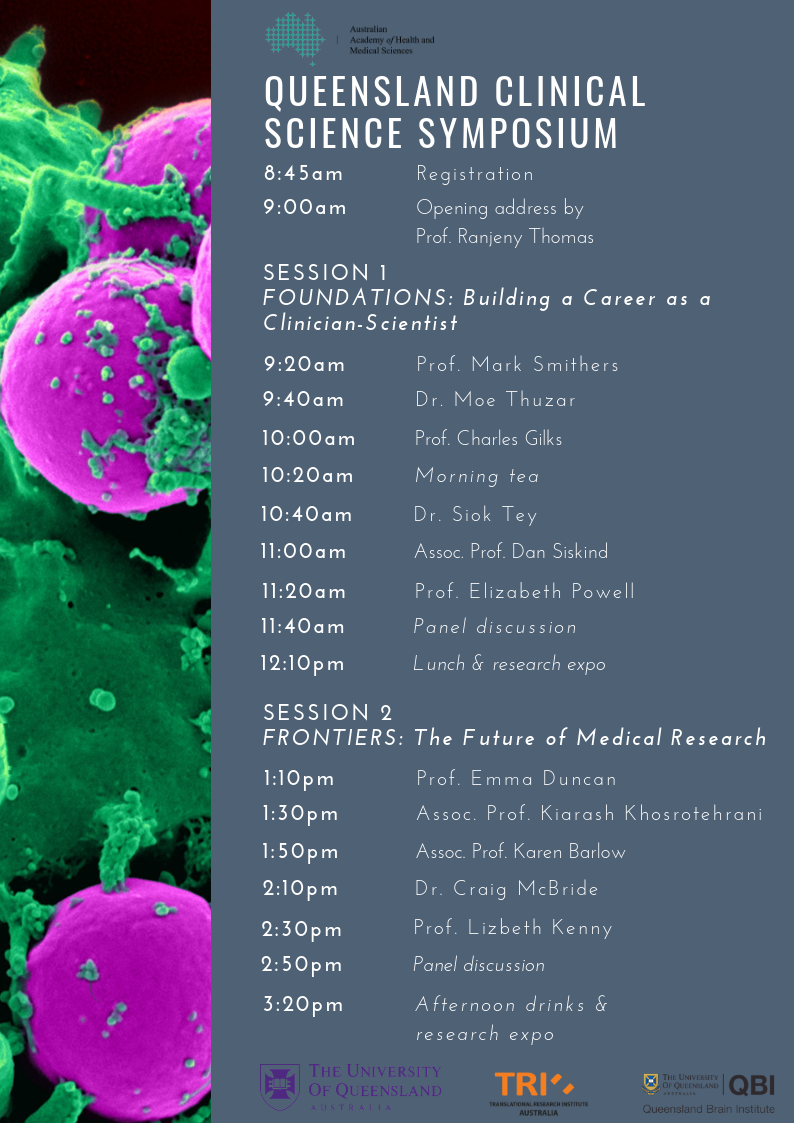 Please note you are booking for our QUEENSLAND event on 16 March 2019. For the NEW SOUTH WALES event on the 30 March 2019, please head to that event page here: https://aahms-nsw-lacs-2019.eventbrite.com.au