Description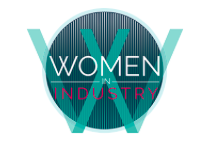 Australian Mining, PACE, Manufacturers' Monthly, Logistics and Materials Handling, Prime Mover, Trailer and Diesel are partnered to acknowledge the exceptional women who have achieved success through their invaluable leadership, innovation and commitment to their sector.
This is your opportunity to recognise the women who are driving change in your industry and – in doing so – breaking down barriers and creating new possibilities for the next generation.
These may be women you work with, women whose achievements are inspiring you from afar, or women who are providing you with invaluable guidance and support. We believe their dedication and exceptionalism should be celebrated.
Award Sponsors

---
TERMS & CONDITIONS

BY REGISTERING FOR THIS EVENT, YOU CONSENT TO YOUR INFORMATION BEING COLLECTED BY PRIME CREATIVE MEDIA AND TO RECEIVING INFORMATION ON FUTURE EVENTS AND PUBLICATIONS. PRIME CREATIVE MEDIA WILL NOT DISCLOSE YOUR INFORMATION TO ANY THIRD PARTIES.

YOU CONSENT TO PHOTOS AND VIDEO FOOTAGE OF YOU BEING TAKEN THROUGHOUT THE EVENT, WHICH MAY BE USED IN ANY OF THE PRIME CREATIVE MEDIA PUBLICATIONS (BOTH PRINT AND DIGITAL) AS WELL AS FOR FUTURE MARKETING OF THIS AND OTHER EVENTS ORGANISED BY PRIME CREATIVE MEDIA.

BY REGISTERING ON BEHALF OF SOMEONE ELSE, PRIME CREATIVE MEDIA RELIES THAT YOU HAVE AUTHORITY TO ACT ON BEHALF OF THE OTHER REGISTERED PEOPLE TO SUBMIT THEIR INFORMATION AND CONSENT ON THEIR BEHALF TO THE TERMS AND CONDITIONS.