2018 SUCCESS STORIES WITH THE PIONEERS OF CHANGE BUSINESS BREAKFAST
Description
2018 has arrived and we're starting the New Year with our biggest business breakfast yet. In partnership with the City of Gold Coast, Business News Australia and Lemon Tree Marketing, this upcoming business breakfast features a leading set of speakers who've achieved extraordinary success. They'll present their business experiences and lessons in a raw and real way. From Shark Tank and Survivor to innovators inspiring radical social change, you will get the tips, tricks and tactics to keep success on lock down.
THE SPEAKERS
These leaders will cover a range of topics spanning start-up to pushing through in times of adversity, what it takes to build a record-breaking business and future trends shaping industry:
Steve Baxter
One of Australia's most successful tech entrepreneurs and investors, Steve Baxter has been a Shark on Channel 10's Shark Tank Australia for the past three seasons and is Queensland's current Chief Entrepreneur.
Sam Webb
Former Australian Survivor contestant Sam is the founder of local label LIVIN whose focus is mental health and suicide prevention. You might have spotted Chris Hemsworth wearing their hoodie.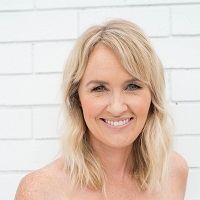 Naomi Spies
Naomi heads up Ruby Communications, the Gold Coast's preeminent PR agency. Her extensive list of clients includes Sanctuary Cove, Marina Mirage, the Oracle and Gold Coast Turf Club, plus the who's who of social media influencers to really get brands seen. She'll share the latest practical expertise to put your business and personal brand ahead of the curve.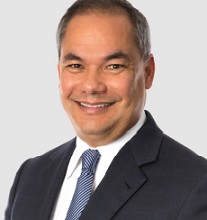 Gold Coast Mayor Tom Tate
The Mayor has confirmed he will join us to welcome the Business Breakfast.
BECOME A BUSINESS SURVIVOR
NOW OPEN TO ALL ATTENDEES!
ONLY 30 SPOTS AVAILABLE
After the breakfast stay on for a special Survivor Session with the co-founder of LIVIN and 2016 Australian Survivor contestant Sam Webb. This is a smaller, up-close workshop about smashing the stigma on mental illness and maintaining positive mental health through education and fitness, espoused by Sam's charity LIVIN which he co-founded in 2013.
After losing a close friend to mental illness, Sam took his lived experience and turned it into creating a supportive community. At this workshop, he will share his passion and evidence-based knowledge on mental health and suicide prevention to live happier, healthier and more balanced lives. This is a great event for your team to start 2018 being more aware of mental health and the impacts of stress in the workplace and business space.
It's no secret that Sam was one of the most popular contestants on Australian Survivor. In 2016 he lasted 49 out of 55 days in the third season of the Australian TV series. Listen to him talk about the lessons he learned off the show, surviving the tribal council and how he's built one of Australia's most successful charities.
Time: 8:45am - 9:45am @ The Sheraton Grand Mirage Resort