| | |
| --- | --- |
| | |
Event Details
Armstrong Creek School is a new government school which opened in Term 1 2018 for students in Grades Prep - 6. Our school combines both mainstream Prep - Grade 6 and has Special Education provision from Prep - Year 12 under a single governance model.  In 2019, the Secondary Special School component will open its doors for the first time for students in Years 7 - 9.
Our school's inclusive model and flexible approach to curriculum provision allows each learner to access the educational support and experiences they require based on identified need, individual student ability and assessed benefit. It enables a customised approach to education rather than a 'one size fits all'.
Armstrong Creek School has been designed with state of the art learning and community facilities. These include a range of adaptable and multi-purpose learning spaces as well as conference, therapy and interview rooms.
School tours will be offered each term for families seeking enrolment.
Based on feedback and a review of previous tours, we have decided to limit the attendees to parents only. We understand that some families like to involve their children in the decision making regarding school choice but the high number of attendees results in a very large tour group which doesn't always assist a Question and Answer environment. Please also limit your attendance to no more than two adult members of your family. 
Should you choose to enrol your child at Armstrong Creek School, they will be given the opportunity for a 'meet and greet' with staff and a quick tour of the Learning Communities and other facilities in addition to any additional transition sessions they may require (as discussed and agreed upon). Thank you for your understanding and look forward to meeting you.
Please be aware that enrolments are only available to students living within the Designated Neighbourhood Area (Primary School) or Designated Transport Area (Special Education).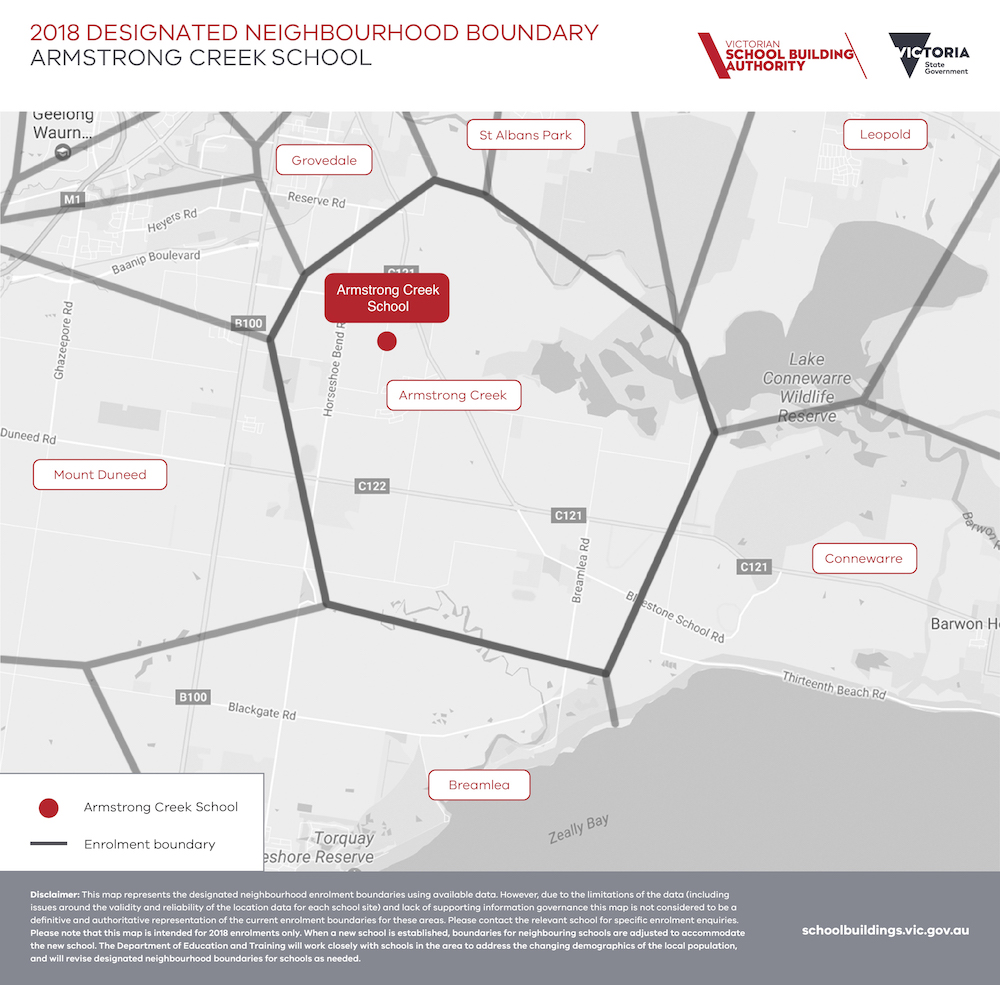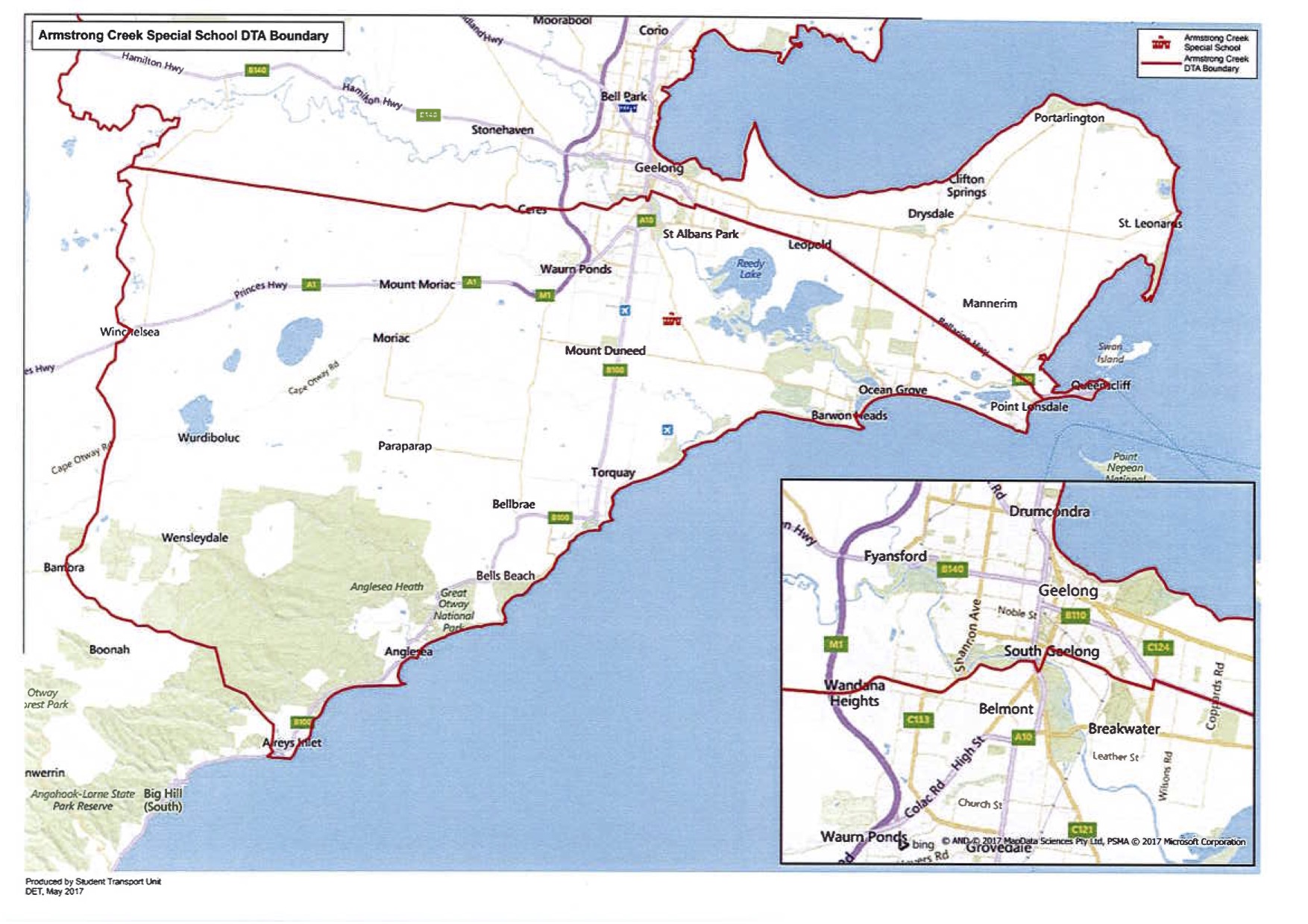 Where

Armstrong Creek School
100 Central Boulevard
Armstrong Creek, VIC 3217
Australia