Description
Welcome to our celebration of 30 years of seeking out, rewarding and recognising our sustainability leaders.
Banksia is proud to be partnering with the Melbourne Convention & Exhibition Centre (MCEC) in sharing with you what makes sustainability leadership and innovation such a key ingredient in providing Australia with a successful recipe in going forward.
Over the past 30 years we have recognised over 400 winners and have received over 5000 entries. Each year, the announcement of Australia's leading lights in the sustainability sector brings together a diverse community interested in learning more about our leadership and innovation.
Use our event to learn, be inspired by others and connect with key people that you will be able to collaborate with to take your ideas or work further.
To this end the Banksia Awards presentation is more than just an announcement of winners. We invite you to come to the finalist talks to learn and be motivated by some of this country's leading innovators and disrupters throughout our diverse range of sectors, from community through to large business and governments.
Then join us at the Banksia Awards as we announce and celebrate our 2018 winners.
Meet your Host:
Craig Reucassel is an Australian writer and comedian who is best known for his work with The Chaser and for going through your bins on The War on Waste. In 2017 Craig hosted the War on Waste on ABC TV a four-part series looking at issues such as fast fashion, food waste, and disposable coffee cups. This phenomenal program won the team the most prestigious award given by the Banksia Foundation in 2017 - the Banksia Gold Award.
The 2018 Banksia Sustainability Awards in our 30th year welcome back Craig Reucassel to host the night as we flashback over the past 30 years rewarding Australia's Sustainability Success and announce the winners of the 2018 Awards.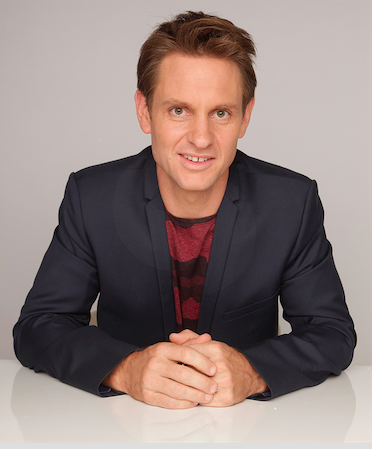 Schedule at a glance:
Banksia Finalists Insights
10:00-10:30 Registration
10:30-12:55 Finalists Presentations
12:55-13:25 Lunch
13:25- 16:00 Finalists Presentations
Awards Presentation
18:30- 19:00 Registration
19:00 – 20:15 Banksia Sustainability Awards Presentation
20:15- 20:35 Break
20:35- 21:45 Banksia Sustainability Awards Presentation
21:45-22:20 Break
22:20-23:00 Event concludes
Accommodation Packages
Please cotact Leeanne Rodgers for more information on Accomodation avilable with Novotel SouthWharf.
leeanne@banksiafdn.com