2017 NFMRI Medical Research Innovation Conference - Philanthropy: Creating...
Description
About the Conference
NFMRI's third annual conference, "Philanthropy: Creating Impact and Dancing with Elephants",will take place on the 21st and 22nd of November 2017 at the Australian National Maritime Museum in Sydney.
Conference Partner
"Proudly supported by the NSW Department of Primary Industries"


While our previous conferences sought to discuss key issues affecting the medical research and innovation sectors and to explore strategies and solutions to help build, support and grow the biomedical innovation sector in Australia, our third conference will hone in on how small players can achieve impact by working with the sector's 'big players'. It will bring together local and international experts to explore four key themes focused around how private and social investments in medical research, together with different strategies and bold actions, can lead to the advancement of innovations. The program will also examine how we can increase Australia's capability and capacity to deliver results all whilst growing the local economy. This includes building a culture and funding ecosystem where industry, government, academia, venture capital and philanthropy converge to support innovations from beginning to end. Delegates will leave the conference with a better understanding of how to improve collaborations and how to build relationships between research and industry.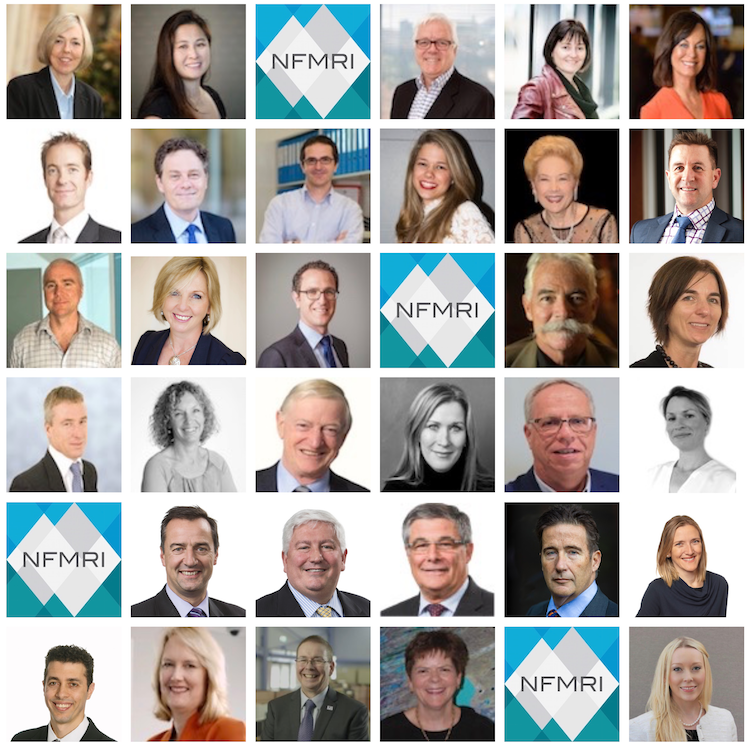 Who Shoud Attend?
Management and executives from the following groups will benefit from attending the conference:

Philanthropists
Private and Social Investors
Government
Corporations and Industry Leaders
Researchers and Knowledge Commercialisation Specialists
Financial and Investment Services
Universities and Medical Research Institutes
Trusts & Foundations
Conference Program
A draft program is available on our website here. We will keep updating this program as speakers are confirmed. The speakers listed are accurate at the time of publishing, but as always are subject to change due to unforeseen circumstances or last minute changes in availability.
The profiles of our current speakers can be found on our website here.
Conference Outline
'Philanthropy: Creating impact & dancing with elephants' will explore four themes to build a system wide understanding of opportunities and challenges of delivering impact from biomedical research.
Theme 1 – Political pillars: working with all levels of government (21 November 2017)
As the largest 'elephant', Government has great influence and the ability to prioritise, accelerate and support medical research innovation. Whilst governments may have different priorities, programs and initiatives, they are still on the same dance floor as other key stakeholders. Taking up so much of the dance floor means others need to work out how and where they can shine. This theme will explore the challenges and opportunities of working with government and provide an opportunity for delegates to have their say.
Theme 2 – Navigating amongst the elephants (21 November 2017)
Universities, venture capital, pharma and industry can also be elephants; they are big, each play significant roles, but navigating successfully between them and getting them to dance together and with smaller players can be complex. By working effectively and strategically, smaller players can maximize the benefits from each of the 'elephants'. This theme will delve deeper into the what, the how and the why that drives our elephants and demonstrate how smaller players can dance together with them to achieve success - all without being 'trod' on.
Theme 3 – Pathways through the jungle (22 November 2017)
Charities, trusts and foundations are generally independent, smaller players. However, they can achieve significant impact by leading change, finding new pathways and doing the things that are difficult, if not impossible, for the elephants to do. They have the ability to be flexible, identify issues within their communities and influence change to improve the ecosystem. This theme will discuss how the not-for-profit sector can harness connections and maximize impact.
Theme 4 – To waltz or to tango? (22 November 2017)
The common denominator with philanthropists is that they want to make a difference. How this is achieved varies between individuals. This theme will provide an opportunity to hear from some of Australia's most influential donors and learn more about their motivations and desires, how the dance with elephants and other smaller stakeholders and ultimately what it takes to work successfully with them.
Conference Objectives
1. Provide an overview of the current medical research funding system;
2. Explore opportunities and strategies to help build and grow the biomedical innovation sector in Australia;
3. Showcase examples of innovators who have successfully commercialised their research;
4. Foster a culture of learning and continuous improvement by showcasing leading examples of collaborations and partnerships;
5. Set out approaches on how to 'think outside the box' and lead change bia bold actions; and
6. Build a strategy for the future that will not only help advance the biomedical innovation sector, but also help stimulate the local economy.
Registrations
Early bird registrations are now open on Eventbrite and close at 6pm on Friday, 20 October 2017. As there are limited spaces available, we recommend that those interested register as soon as they can in order not to miss out. This year, we are offering discounts for full time students and grant making charities on early bird rates only.
Delegate Etiquette Policy
As this conference is as much about education and learning as it is about strategy and impact, a strict non-solicitation policy is in place. Under no circumstances are individuals to be approached for funding or support of any kind. Attendees soliciting for support may be asked to leave.
Conference Refund and Cancellation Policy
All refund requests must be made in writing to conference@nfmri.org.au
Refund requests will be granted as follows:
Request received by close of business on Friday, 20 October 2017: a full refund is applicable less an administration fee representing 20% of the original registration fee
Request received after Friday, 20 October 2017: refunds are not permitted, substitution only
Substitutions
Sharing a registration is not permitted
All requests for registration transfers must be received in writing by NFMRI to conference@nfmri.org.au
Substitutions are only permitted with prior agreement from NFMRI
Eventbrite credit card processing
Fees to attend our event will be charged in Australian dollars and can be paid via Visa or Mastercard. However, since credit card charges for Eventbrite orders are processed in the U.S., your bank may charge an additional overseas transaction fee. Unfortunately, Eventbrite has no control over or notification of when these charges are applied. As such, we recommend that you contact your bank or credit card company beforehand for more information.
#NFMRI17