2017 LBG Conference: CCI in a fast-changing world

Tuesday, 14 November 2017 from 8:30 am to 4:30 pm (AEDT)
Event Details

You are invited to the 2017 LBG Conference 
Join the corporate community investment (CCI) community in Melbourne on 14 November as we explore CCI in a fast-changing world. 
Keynote address by Mike Tuffrey, Co-founder Corporate Citizenship, about engaging the C-Suite in CCI and defining social purpose at the core of business success
Host address by Anna Stewart, Head of Corporate Sustainability at ANZ, about embedding community investment into your organisation's purpose

Panel discussion: impacting community through social procurement

Social impact stories from LBG members and their community partners

Trends and insights from the 2017 State of CCI and Annual Benchmark Review

Spotlight: Myer's impact measurement journey a year on, 

with meaningful quantitative and qualitative data being captured and shared to tell the story of their key partnership

Panel discussion: CCI in a global context with:

Steven Spurr, CEO Edelman Australia

Alistair Gee, COO, Institute for Economics and Peace

Mike Tuffrey, Co-founder Corporate Citizenship

Moderated by Sara Parrott, Executive Manager Corporate Responsibility, Suncorp

Opportunities for networking
Practical breakout sessions
Live audience polling throughout the day
Download the Conference Agenda
The LBG conference brings together community investment professionals from the LBG network and beyond to share and learn in a collaborative environment. Register now to join the conversation.   
Who should attend?
CCI professionals from across Asia Pacific are invited to attend.

LBG members have access to an unlimited number of places at this exclusive event.

There will be valuable insights and information for anyone in your business involved with CCI whether corporate affairs, HR, investor relations, marketing, data collector or CSR manager

'LBG for Community' certified community partners
With thanks to event partners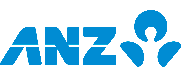 Mardi Brown

PonyUp For Good

Co-founder

Mandy Burns

Be Collective

Director Stakeholder Development

Andrea Comastri

PAYCE

Foundation Manager

Mark Daniels

Social Traders

Head of Market and Sector Development

Kate Driessen

Myer

Community Relations Advisor

Patricia Edwards

Deputy Chair

Social Traders

Alistair Gee

Institute for Economics and Peace

Chief Operating Officer

Louise Gray

Partnerships and Fundraising Manager

The Big Issue

Cat Harding

PonyUp For Good

Co-founder

Tara James

Corporate Citizenship

Senior Consultant

Susan Mizrahi

Australia Post

Head of Corporate Responsibility

Maddy Neely

PAYCE

Community Development Coordinator

Sara Parrott

Suncorp

Executive Manager, Corporate Responsibility

Stephanie Roache

Australia Post

Corporate Responsibility Manager

Simon Robinson

Corporate Citizenship

LBG Director

Jennifer Saunders

Corporate Citizenship

Associate Director, LBG

Melissa Schulz

Vicinity Centres

General Manager Sustainability

Steve Spurr

Edelman Australia

Chief Executive Officer

Anna Stewart

ANZ

Head of Corporate Sustainability

Mike Tuffrey

Corporate Citizenship

Co-founder
When & Where

Kindly hosted by ANZ
Melbourne Room - Level 34
100 Queen Street
Melbourne, VIC 3000
Australia

Tuesday, 14 November 2017 from 8:30 am to 4:30 pm (AEDT)
Add to my calendar
Organiser
As individual citizens we all have rights, responsibilities and aspirations. And business is no different.
So what kind of corporate citizen are you?
It's a crucial question. Because business has the power to shape the future. To improve the way we live and create growth that benefits everyone.
Why? Because a healthy society is in business's best interest. In a healthy society, businesses and people thrive. Which means responsible business isn't a choice – it's a business necessity.
That's why we remain on the side of business. We know that no individual or organisation has all the answers. We act as critical friends and ask the sometimes difficult questions that challenge our clients to find their place in the world and fulfil their responsibilities and ambitions.
Corporate Citizenship was founded in 1997 and we now operate from offices in London, Melbourne, New York, San Francisco, Santiago and Singapore. Our global teams have decades of experience between them and we are proud to be one of the catalysts for the positive and incredible change in companies' attitudes towards sustainability and responsibility.
Corporate Citizenship is the creator, facilitator and global manager of LBG