QUEEN ROCKS - The Definitive Tribute Show at Merchant Lane, Mornington
About this Event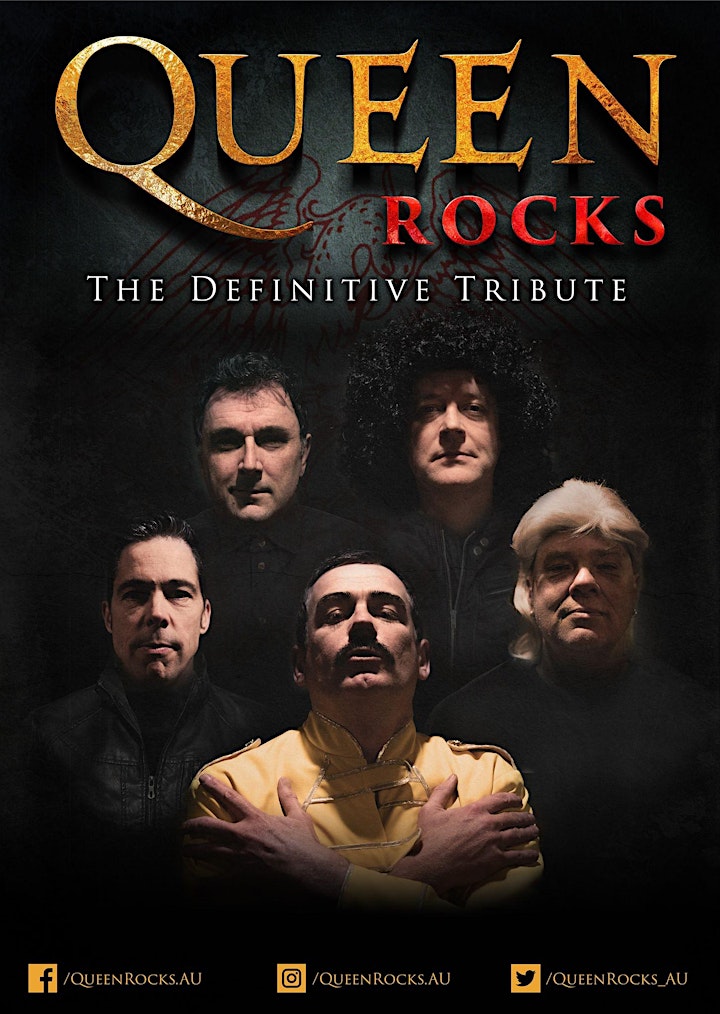 MERCHANT LANE
IS COMPLETELY THRILLED TO PRESENT
SUNDAY 21ST MARCH - AFTERNOON SHOW - 4PM START
QUEEN ROCKS - THE DEFINITIVE TRIBUTE
QUEEN ROCKS is the definitive tribute to the greatest rock band of all time, Queen!
Performing all of Queen's iconic hits, QUEEN ROCKS deliver a high-energy live show that brings to life the showmanship, musicianship and majestic power that saw Queen rock stadiums all over the world.
QUEEN ROCKS authentically capture Queen's unique sound and theatrical stage show, faithfully performing all their classic anthems and foot-stomping rockers.
QUEEN ROCKS live by Queen's own famous words – We Will ROCK You! Guaranteed to blow your mind, every time!
THIS IS A PRESALE TICKETED SHOW!TICKETS ARE JUST $29* EACH AND ON SALE NOW!
For any enquiries please ph 0359 752733 or go to www.merchantlane.com.au
Merchant Lane - 58 main St - Mornington!