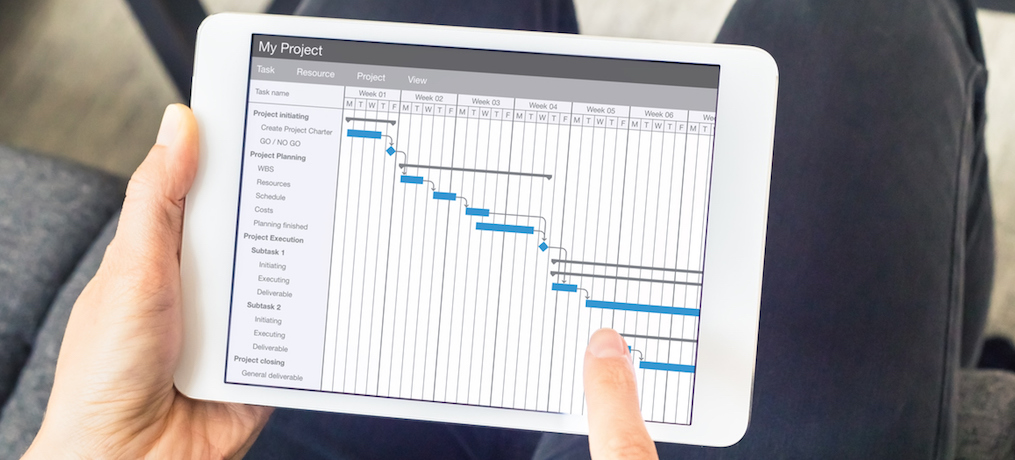 9 Tools to Keep Your Event Team in Sync
When your team is juggling a dozen different tasks at once, it's hard to know where to start — and who's doing what. Should you sit down and work on your conference's program outline, or return the message your food vendor left last night? Or did someone already do that…
If you're not on the same page, things can (and most likely will) fall through the cracks. Here are the types of tools and technology you should use to keep your event team in sync — at all times.
Project management
Finding your venue. Securing your A/V system. Signing the contract. Paying your vendor. Doing a walkthrough. You might not forget these big things, but what happens if you forget the little things?
Maybe you forgot to train staff on the check-in equipment. You didn't check the power of your generator. Or you missed the deadline to order more food. You'll be setting yourself up for crazy lines, possible power outages, and hungry attendees.
You can't afford to miss the big (or little) steps of planning your event. Get your event team working together with these project management tools.
1. Asana
Asana is a web and mobile application that helps event teams track their work. You can create individual and team to-do lists, organise tasks into projects, and attach relevant files. There's a free version, but Premium users can get access to a customised event planning template.
2. Zapier
On average, most event creators use between 11 and 16 tech tools throughout the event planning process. Zapier lets you automate repetitive tasks, so you can sync your various tech to take care of time-consuming busywork.
3. Trello
Trello is a powerful project management tool that allows you to visualise your event team's productivity. It uses "boards" to organise your projects (or events) and quickly see the status of each task. It's free to use, although upgrading allows you to integrate with other tech tools.
Communication
Ongoing communication is at the heart of launching and scaling successful events. As a team, you need to be aligned both onsite and off. When you use a collaborative and transparent communication platform, you give your entire team access to shared emails and customer messages in real time. 
Keep your team on the same page with these tools that help you stay connected.
4. Slack
While Slack may seem like yet another chat tool, it's actually a powerful collaboration resource that can replace email, IM, group chat, and internal social networks. With Slack, your event team can share files and get instant feedback from any device.
5. Google Hangouts
One feature Slack doesn't have (yet) is video conferencing, which is why it's worth mentioning Google Hangouts. With Hangouts, you can have face-to-face meetings with your event team from your desktop or mobile phone.
6. Everhour
Working with hourly contractors? Everhour allows employees to enter their time spent on a project in one click (so you can better stay on deadline and within budget). You can also easily share reports, generate invoices, and track payments within the app.
File storage
Whether you're at your office or on a site visit, you don't have time to stress about where you saved documents. Make your files easily storable (and findable) with these tools.
7. G Suite
Google's G Suite includes Gmail, Google Docs, Google Drive, and Google Cal. Because they are built for collaboration, it's easy to work across teams to update documents, share updates, and assign tasks in real time. Plus, they're all accessible from your computer, tablet, or phone.
8. Dropbox
If you want somewhere accessible, shareable, and secure to store your important documents, Dropbox can help. A cloud storage solution that lets you access all your files from your smartphone, Dropbox also offers remote device wiping to protect sensitive event data.
9. Evernote
The ultimate note-capturing app, Evernote allows you to jot down thoughts, tasks, or to-dos and access them across all your devices. The tool also lets you annotate and save pictures as notes, which can come in handy if you're scoping a venue space or reviewing layout sketches.
The right tools — and the right team
Now, make sure you put the right tools and technology into the hands of the best possible team. Discover how to hire, build, and scale your team in Event Staffing: How to Build an All-Star Events team.