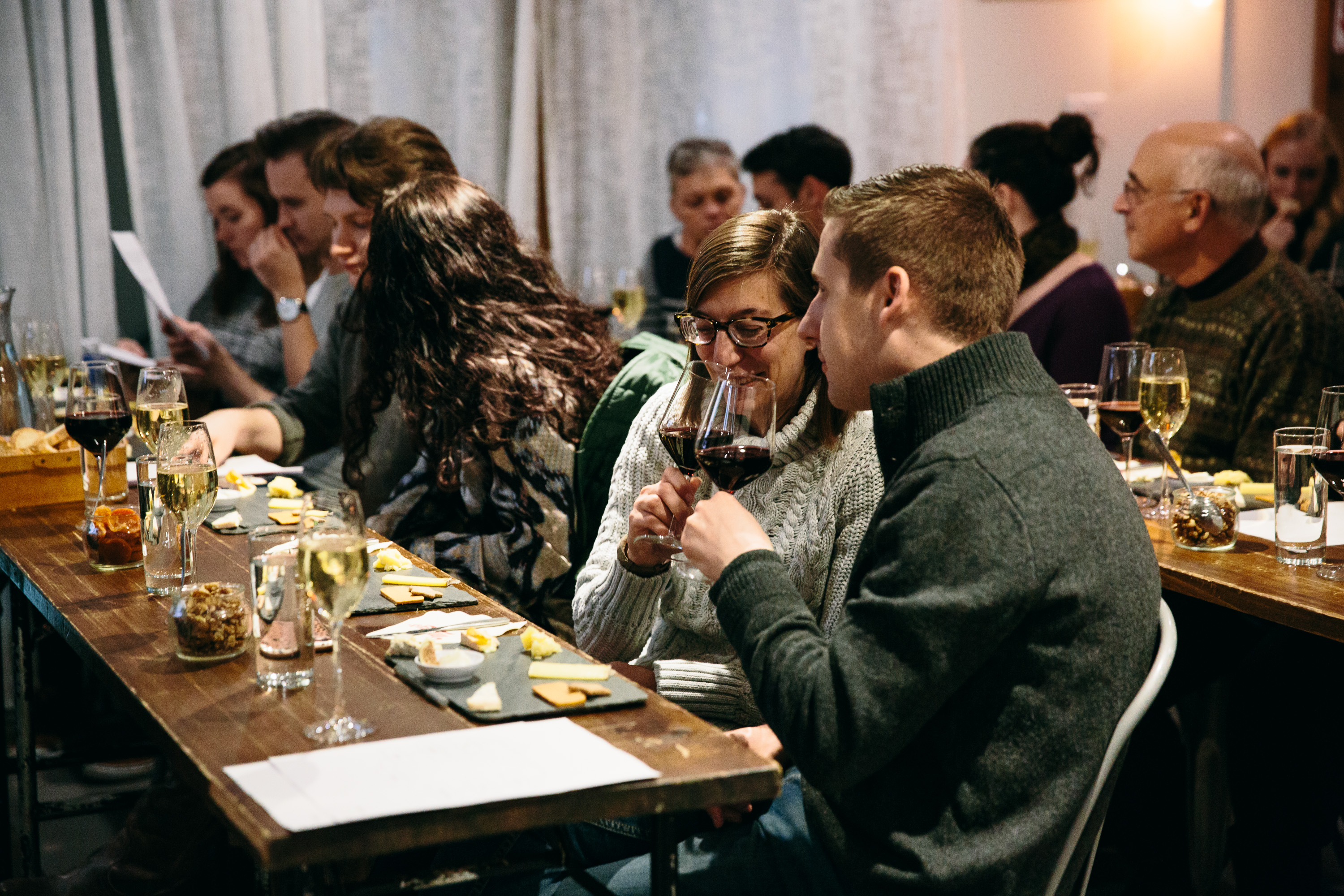 Top Tips for Safely Running Food Events
Do you want to serve food or at your next event, but you're not sure where to start? COVID-19 has made the list of considerations more extensive, but we're here to help. Of course, you want both your food and your event to be memorable and rewarding for all the right reasons, so we've put together a list of tips around safety requirements for events in Australia.
Safely selling food at events
First and foremost, there are legal safety requirements for events that you must meet to ensure that no one gets sick from the food you provide. This is your responsibility, as is assuring your food event is COVID-19 safe.
Anyone handling or selling food at events in Australia has to ensure the food provided is safe to eat, as well as in line with state food laws and food standards. To help you keep up, Food Standards Australia New Zealand (FSANZ) has developed a food standards code that you need to follow. This is enforced by local councils and the Department of Health (or equivalent) in your state or territory.
Before any food handling begins you need to notify your local enforcement agency (there will be a list of agencies on your state or territory government website). Check out your agency's website and get in touch with them if anything is unclear prior to hosting any type of food event.
Safely serving food at events
In light of COVID-19, it's even more important to ensure food-safe disposable gloves are on hand, sanitiser and hand wash are available, and that your staff follow the appropriate protocols. For example, it's required that you serve all food to customers, as opposed to pre-COVID-19 buffet options. Make sure that benches, tables, chairs, and other communal spaces are disinfected between customers with a food-surface sanitiser that kills a broad spectrum of bacteria. Know the current rules around the wearing of masks, how many staff members can be on-site, and any other COVID-19 precautions that need to be taken by checking the current restrictions and regulations in your state or territory. For more thorough guidance on safety running events during COVID-19, check out our safety playbook.
Common-practice food safety – which existed pre-COVID-19 – is also important for serving food in a safe environment. All fixtures, fittings, equipment, and transport vehicles should be designed and built for easy cleaning. And as much as possible, food premises should exclude dirt, dust, fumes, smoke, and other contaminants. Make sure you always eliminate entry and hiding places for pests if your event is spanning more than a day. Premises also need water, waste disposal, light, ventilation, cleaning and personal hygiene facilities, storage space, and access to toilets for your staff.
Determining if donated food is safe to serve
If you're approaching places that donate food for events, the Food Standards Code applies. This shows how a food business should control food safety hazards in the production, manufacturing, and handling of its food. Make sure to ask your food donors for a copy of their food safety program – at a minimum, they should give you information on food handling and time limits.
You can use a checklist from the FSANZ website to tick off important food donor activities, such as:
 

Providing team members with fact sheets on hygiene and food handling

 

Handwashing facilities accessible

 

Premises clean and appropriate for food activities

 

Adequate temperature control available

 

Thermometer to check the temperature of potentially hazardous foods

 

Wastewater and rubbish disposal methods are acceptable.
You can obtain an events food safety program template and guidance on how to use it from your local enforcement agency in your state or territory.
Training your team on food safety
This might go without saying, but all food handlers (whether they're preparing, cooking, or serving food) should be well-trained and competent in hygiene practices. If you follow the FSANZ Standard 3.2.2. Food Safety Practices and General Requirements, you'll have the knowledge to ensure your team members are clean and careful and your food is safe to eat.
You can also assign work health and safety responsibilities to one team member to help you spot hazards and reduce any risks. Check out the relevant food safety training courses on Eventbrite, like this one-day Risk Assessment Training course
in Sydney. With the risks that COVID-19 has added to in-person events, staff also need to be adequately trained on new safety and security measures. Our COVID-19 Safety Checklist for Events is a great place to start.
Ensuring social distancing at your food event
Coming off the back of COVID-19, it's essential to comply with the current regulations for your state or territory – so keep our COVID-19 Safety Playbook handy while you're organising your event and make sure you're always across the latest updates. Another useful tool is Healthdirect's COVID-19 restriction checker, which will give you approved government guidance on social distancing requirements for events in your area.
Make sure to post the current government signage that indicates how to safely wash and sanitise hands, the amount of people allowed in each area at a given time, and any other relevant COVID-19 info – plus your QR code if check-in is required. We also recommend opting for an outdoor venue and double-checking with your local council about any other requirements for serving food at an event.
Putting your food safety knowledge into action
Now that you're on top of the basics of food event safety, you can easily scope out any additional safety requirements for your particular food events. The next steps are to successfully promote your food or drink event, increase interest, sell more tickets, and improve your marketing strategy and tactics. Following our guides will give you a great chance at making your first food event a fabulous success. If you want to learn more, there are also events around food-safety hosted on Eventbrite like Be Food Safe training, so you'll be confident with any amount of experience.