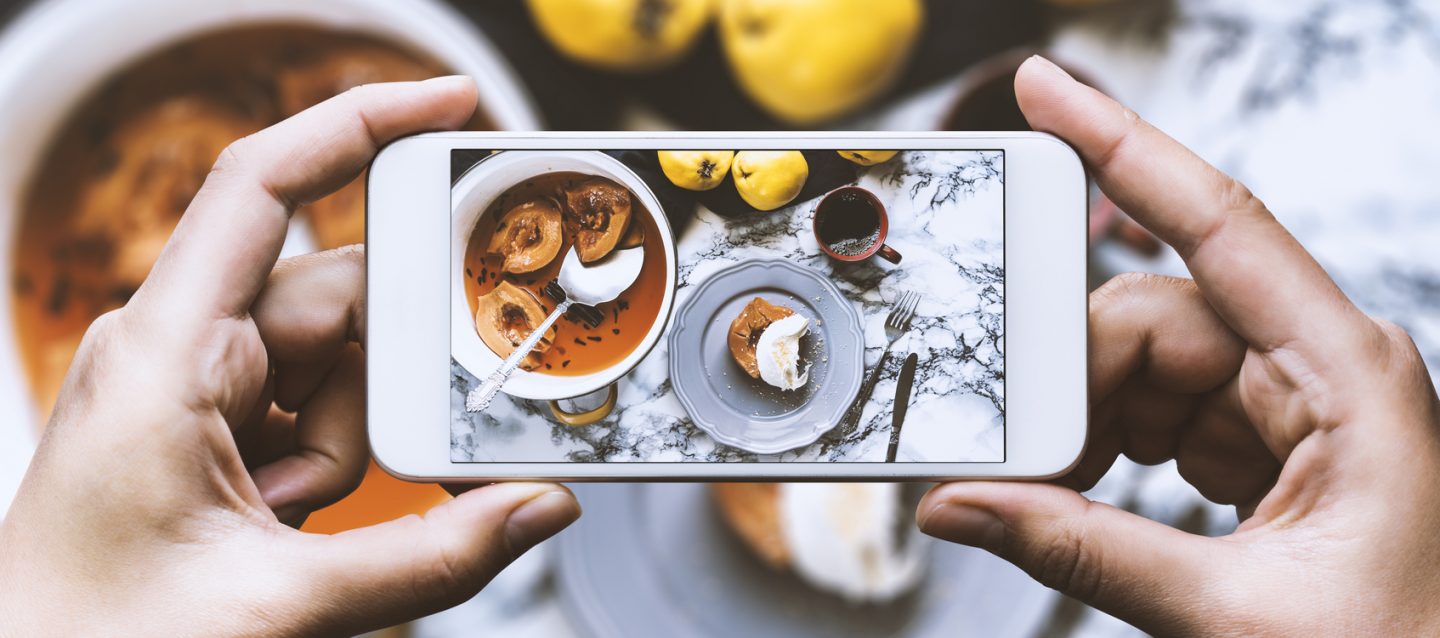 How To Use Instagram to Promote Your Food & Drink Event
Instagram is a popular place for food and drink content — in fact, it's inspired a whole new class of influencers. Game-changing reviews are no longer solely the domain of restaurant critics and food magazines, and these new tastemakers can reach hundreds of thousands of people, several times a day, with a quick snap on their phone.
Today, a couple of Instagram posts with the right hashtags can fill a restaurant or make a sandwich world-famous. Instagram is now more influential, particularly among younger demographics, than Facebook. At the time of publishing, more than 1/10th  of the global population has an Instagram account — half of them following brands they admire.
What does that mean for your event? It means that the right photo can be the difference between a potential attendee buying a ticket and staying home. It also means that the success of your event depends in some part on the quality and quantity of photos posted about it.
In this new world, "influencers" aren't necessarily celebrities: 72% of people say that seeing friends' pictures of dining experiences makes them wish they could be there.
Here's how to get foodies salivating over your event on Instagram:
Partner up with social influencers
Before the event, engaging social media influencers is a great way to reach thousands of potential customers.
14% of millennials say they would buy a product from someone that they follow on Instagram. Online "word-of-mouth" advertising, such as posts by influencers, now drives twice as many sales as traditional paid advertising. Instagram is the prime driver of that word of mouth, particularly in the food and drink industry.
Search relevant hashtags to find the right influencers to engage with. Think about tags that include the word "food," your city name, and any other relevant terms. If your event is in Melbourne, for example, check out melbourne food hashtags like #melbournefood — it's the second most used hashtag after #melbourne itself! For Sydney food hashtags, #sydneyeats is the most popular.
Pro tip: when you click on a hashtag, Instagram will suggest related hashtags for you to explore.
Click through the posts with these hashtags to narrow in on the people who post frequently and have a high volume of engaged followers. What offer can you make them to promote and/or attend your event? Perhaps it's on-site branding or an add on your email newsletter.
Set the scene for the best Instagram photos
Just like "Kodak moments" a generation ago, you want to create Instagram-worthy moments at your events — moments where the scenery, action, or lighting is just right.
Pay attention to the minor details. The tables or tablecloths you choose, for instance, will be in the background of most of the photos. It might be worth investing in something nice: weathered wood, bright colours, catchy patterns, or maybe just plain white cotton. Unusual glassware or plates, intricate table decorations, or stylish staff can all inspire a snap.
Lighting is probably the most important thing (other than the food itself), and it doesn't have to break the bank. Strings of warm lights overhead can turn even a night in a parking lot into a romantic affair.
The beauty and uniqueness of the setting also matters, of course. A convention centre isn't going to inspire as many Instagram moments as an old barn. Another row of food trucks at a city park isn't as striking as the same trucks lined up on the beach. If your event location isn't particularly photogenic, focus on creating photo areas to encourage attendees to snap and share.
Of course, then there's the most important detail of all: the food. A couple rules:
Identify your showstopper.

There's a long list of dishes that are more striking on Instagram than they are on the tongue. Do you have that showstopping dish that looks so amazing that some smartphone-wielding attendees may be inspired to buy it, just for the photograph?

Create intrigue.

Make sure you have offerings that will make scrolling millennials stop and say, "Wait, what

is

that?" — an unexpected garnish, an unusual pairing, or an unconventionally plated dish might do the trick.
There are other little things you can do, too:
Create shareable moments
DIY areas (such as a cocktail station) always lend themselves to sharing-ready photos, as do staged photo areas.
Have a hashtag
Make sure to display your event name and hashtag in prominent locations, so it springs easily to mind as attendees click "share."
Provide live updates
Share photos throughout the day, both to show fans at home what they're missing out on, and to provide examples of some of the awesome shots attendees could be taking.
Repost attendees' photos
There a couple apps that will let you do this (such as 'Repost for Instagram'). Reposts serve the same function as posting your own live updates, but give you a way to recognise your followers and forge a stronger connection with attendees. You also boost your chances of gaining new followers through your repost callout.
Foodies are hungry for more food and drink events. Learn how to host and promote the perfect event with this guide to successful food & drink events.