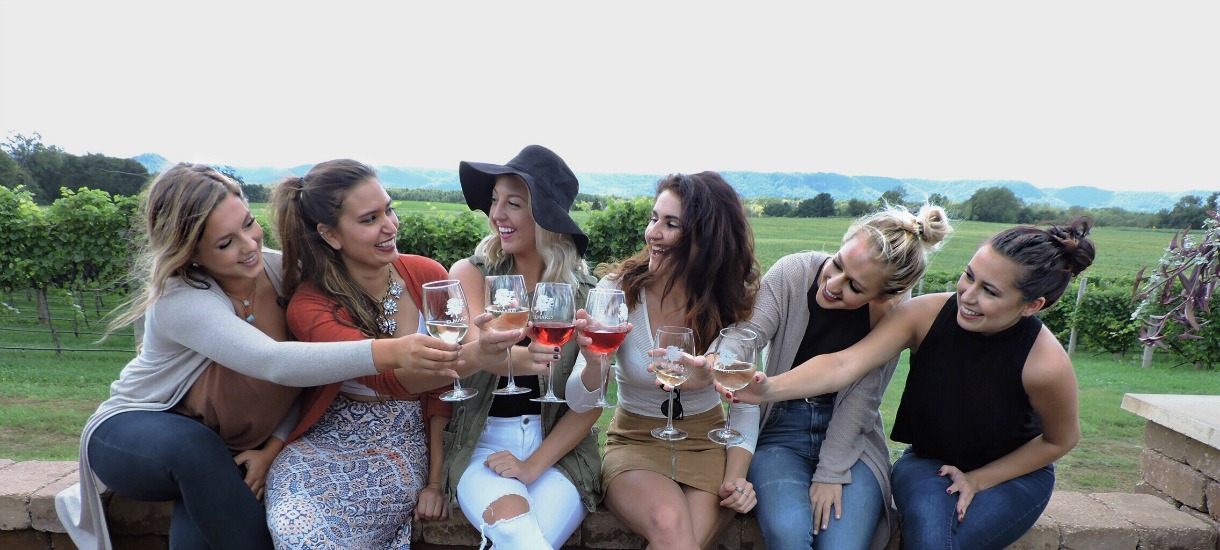 Five EOFY Event Ideas Your Team Will Love
With the 2017 end of financial year fast approaching, many businesses will be looking to organise a celebration for their staff and clients. But if party pies and cheap sparkling isn't really your scene, we've got some great suggestions on how to see out the end of the business year in style.
Whether you're a small business or a large corporate, thinking outside of the box with work events will be rewarding for everyone involved. Taking the time to curate a team-bonding event has a positive overflow into improving company culture; whilst involving your clients will bolster their experience with your brand, and strengthen your professional network.
Here are our top five suggestions for EOFY party concepts.
#1 – Christmas in July
In Australia, the June/ July period is deep into the winter season, which means that outdoor events are not such a great idea. So, embrace the chill, and go for a winter themed event such as Christmas in July. Adopt the winter narrative as much or as little as you like –  use it as a catering theme for a stand-up cocktail event, or go the whole nine yards with an Ugly Christmas Jumper competition at your workplace.
Need inspiration?
Yulefest in the Blue Mountains, Sydney.
More here.
#2 – Cooking classes
Like we mentioned above, incorporating an activity into your celebrations can break the ice with the guests and add some structure to the day. Plenty of restaurants offer cooking classes in which the guests are able to sit and enjoy the fruits of their labour at the end of the class. Or, if you're lucky, try and align your dates with a foodie festival that offers classes or training sessions as part of their program.
Need inspiration?
COOK-LEARN-EAT with Brian Roberts, Brisbane.
More here.
#3 – Escape rooms
Incorporating an activity into your EOFY celebrations can break the ice, but old favourites like bowling or karaoke could be met with a few groans. Escape rooms, on the other hand, are a fun new trend that sees groups 'locked' into a themed room – or series of rooms – that require a puzzle to be solved in order to escape. There are a number of escape rooms in all major cities, all with varying narratives and levels of difficulty. It's a great way to encourage team bonding, with many offering catered or bar services at the venue.
Need inspiration?
Trapt Escape Room, Melbourne.
More here.
#4 – Destination long lunch
Holding an EOFY party is always made that much more impressive when you get out of your local area and out into nature. Taking your team and/or clients to a beautiful destination venue for a long lunch adds a little adventure to the occasion. Check out local wineries, waterfront restaurants, or country gastro-pubs for a beautiful trip that will be a day to remember.
Need inspiration?
Hentley Farm and Winery, Barossa Valley.
More here.
#5 – Healthy breakfast party
Are you hoping to create an EOFY event that doesn't revolve just around drinking? Switch it up and hold your celebrations to the beginning of the work day with a healthy breakfast party. Hold it at a beautiful event space, and cater with a delicious breakfast buffet with green smoothie 'cocktails' and DIY acai bowls. Or, host it at your workplace and add on a gentle fitness practice such as a short yoga or pilates class to the morning as well. It will kick off the day feeling good….and ensure there's no sore heads the next day!
Need inspiration?
Breakfast party concepts on Pinterest.
More here.
Looking for a professional speaker to speak at your EOFY celebrations? Check out our tips on Finding the perfect keynote speaker for your conference.