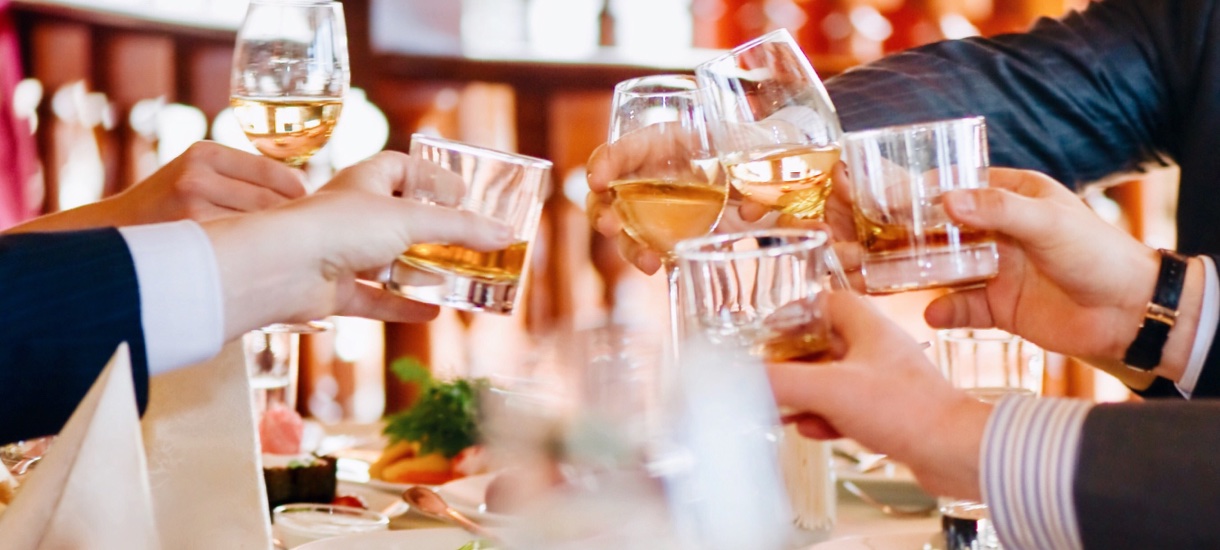 8 Steps to Plan a Powerful Charity Event
Done right, charity events can be your most powerful fundraising channel. But done poorly, and your event could reflect badly on your cause — and on your bottom line.
Follow this step-by-step guide to help you conceptualise, plan, and produce an event that engages attendees and powers your charity.
Step 1: Decide your event format and theme
The main goal of your charity event is to inspire donations, participation, and awareness — likely in that order. Reaching those goals starts with an event format and theme that will encourage registrations. To help you brainstorm, ask yourself these questions:
How will you reach your objective? If you're focused on donations, do you have merchandise to sell, and will you be providing entertainment or an activity for which you can charge admission?

Who is your target audience? What demographics are most likely to engage with your cause? Would they be more inclined to take part in a 5K charity race, attend a fashion show, or enjoy a concert or networking event?
These questions can help you come up with a format and theme that matches your goals.
Step 2: Establish your event budget
Putting together a rough event budget can help you determine what the size and scope of your event will be, and what's feasible. Do some research by looking into past events and what they cost, as well as contacting vendors and venues for price quotes.
Download our Event Budget Template here.
Leave some buffer room in your budget for unexpected expenses, since they will almost always arise. And as you move forward, keep updating your budget in real time so there are no surprises.
Step 3: Choose a venue for your charity event
The "where" is perhaps one of the biggest decisions you'll need to make before you move forward with your charity event. Don't forget to look beyond catering halls and convention centres when choosing an event venue. Many charity events are held in alternative spaces like airport hangars, warehouses, or rooftop gardens.
Some key questions to ask when selecting a venue for your charity event:
Will it accommodate the number of people you hope will attend?

How much will it cost?

Does the venue offer a discount for non-profit events?

What is included in the price? Ask about catering, seating, staffing, décor, and

photographers.
Step 4: Select your ticketing or registration platform
Once all details are in place, you'll need to give your potential attendees a user-friendly way to register and order tickets.
Start by choosing a platform that registrants will trust with their personal and payment information. Look for a platform that is mobile-friendly, since many people will find out about your event while on their phones.
Finally, if your organisation relies on a CRM or email marketing platform, make sure the event management technology you choose integrates with those tools.
Step 5: Launch marketing activities
Once the details are nailed down, it's time to get the word out and build excitement for your charity event. Here are several strategies to get promotion started:
Create a Facebook Event.

Followers of your charity on Facebook will learn about your upcoming event and spread the word amongst their networks. Include all of the pertinent details and a link to the registration page.  

Use social media advertising on Facebook, Twitter, and Instagram. These ads allow you to target potential attendees based on their location, demographic information, and areas of interest.
Start sending emails as soon as you know your event's on-sale date. Reach out to past attendees first. If it's a brand new event, share the announcement with your mailing list to start generating excitement.
Do a retargeting campaign for page visitors who don't complete the registration. Create a sense of urgency by reminding them when the sale ends, or that the event is almost sold out.
Create flyers to attract local attention. Distribute them widely to generate the maximum buzz.
Find out how to automate your event promotions and find more time to focus on your event in 3 Ways to Automate Your Event Promotions
Step 6: Approach sponsors for your charity event
To find sponsors for your event, start with your inner circle, and work your way out. Target businesses with which you are already engaged. If your attendees are their prospects or customers, too, it's mutually beneficial for them to become a sponsor.
Next, check in with your board members and other stakeholders to see if they might have sponsorship suggestions. Finally, see which companies are sponsoring other nonprofit events in your area, and reach out to them.
Step 7: Select vendors
Similar to choosing the venue, you want to find vendors that align with your brand and your event goals. Do your research to find out which vendors other local event organisers rely on. You might also try to find vendors that are willing to offer a discount for their services to support your charitable efforts.
Step 8: Nail down all the logistics
Once you've made all the big decisions, it's time to iron out all of the small details. Create a layout of how your event will look, how vendors will be set up, and how the entry and exit flow will work. You'll then have to line up staffing for your event, create contingency plans, and think through how you'll handle challenges that could arise.
Throughout the whole process, you'll want to keep the lines of communications open and create FAQs for the various groups of people involved in your event (volunteers, staff, vendors, and attendees).
If you're looking for ideas on how to drive donations at your charity or non-profit event, the answer could be as simple as finding the right technology. Download the 2018 Guide to Technology for Non Profit and Fundraising Events to find out how.