Gintonica is calling gin lovers to celebrate Aussie gin & break the GUINNESS WORLD RECORDS™ title for the LARGEST GIN TASTING EVENT!
About this event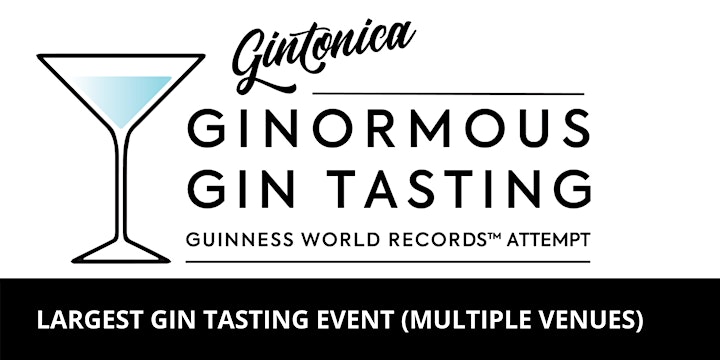 Be part of this first ever Australian attempt to break a GUINNESS WORLD RECORDS™ title with over 60 venues and distilleries around the country.
Event organisers, Gintonica the leading online gin company are aiming for over 2000 people to beat the current record of 796 for a gin tasting.
Join Canberra's own Martini Whisperer, Phillip Jones, who will host the afternoon and take you through a unique gin tasting experience in association with First Edition Restaurant at the Novotel Canberra. Phillip is one of Australia's leading craft spirits educators and advocates and awards judge, and guests will also enjoy:
• A curated tasting of three gins
• A selection of StrangeLove tonics
• Unique commemorative Spanish style 'Copa de Balon' gin glass
• An official GUINNESS WORLD RECORDS™ certificate of participation
• A 30% discount off a Gintonica order
• Special gin offers and discounts from your favourite gin brands
• Break a world record with fellow gin lovers
• Plus other special offers on the day.
And as an added bonus - what better way to end a record breaking day than to enjoy a First Edition three-course feasting menu. Separate ticket at $75 per person. Bookings essential.
Places are limited, so book early!
Shine a light on the Australian gin industry and BOOK NOW.