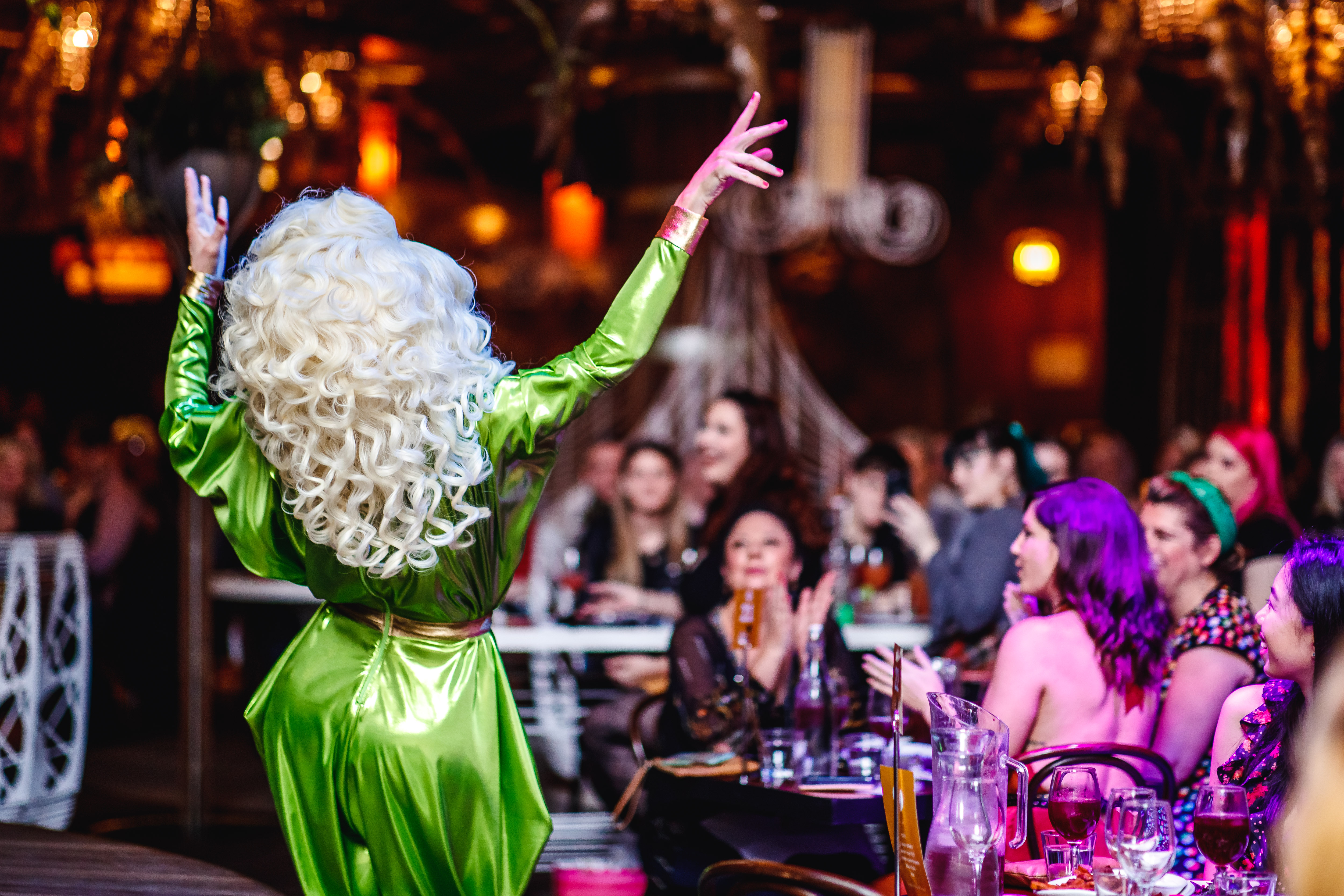 Three Creators Navigating the Reopening of In-Person Events
Over the past couple of months, parts of Australia have slowly started to ease COVID-19 restrictions. In-person event creators have welcomed the news, gradually staging a safe return to events where possible.
From intimate gigs to craft beer festivals, we spoke to three Australian event professionals to find out how they're approaching real-world events and what their "new normal" looks like. Use their experiences to guide your future event decisions, whether you're ready to return right now or some time away from hosting once again.
A changing landscape
It's a brave new world out there, and event creators have had to get creative and modify their events to suit new government guidance. Chris Langenberg, from The Happy Horsemen group of music venues in Brisbane, has changed the way his gigs are run. Normally, bands would play, followed by a DJ set that transforms the venue into a nightclub.
To comply with the new regulations, all events are now seated and crowd sizes are much more limited. Queensland government guidelines currently limit one person for every four square metres, meaning that The Happy Horsemen's Black Bear Lodge went from a capacity of 250 to 50 overnight. Dancing is no longer on the table, but the team have found a way around the capacity issue. They're hosting two sessions each night, allowing up to double the number of tickets to be sold.
Western Australian events company Bar Pop and its Perth Craft Beer Festival have also had to make changes. "Most noticeably, we've moved to a bigger site which has allowed us to execute greater social distancing measures," the team tells us. Clearly communicating these safety steps to attendees is also high on Bar Pop's priority list – some of the new measures include cashless payments, single-use cups, and sanitising facilities around the venue.
Raring to go
People are excited to gather in real life again – a finding that has surprised event creators who were concerned about the strength of the in-person events sector. "We can see that there's a strong desire from Western Australians to get out of the house and experience live music, the arts, and events again," notes the Bar Pop team, "in addition to dining and socialising at venues of all types."
"I think our market just needs that little bit of confidence," adds Chris Cossio, group marketing manager at Katarzyna Group, which owns and manages several venues in Queensland. His morale was boosted when every one of Katarzyna's post-lockdown events, including brunches and drag shows, sold out. The company even found it difficult to keep up with demand, he says.
The Happy Horsemen has also seen unprecedented ticket sales. Before COVID-19, Brisbane's nightlife scene was more on the spontaneous side. Langenberg says the team would see a spike the day tickets went on sale along with the day before, or even the day of, the gig. Now, way more tickets are being sold in advance. "People are more on the ball at the moment," he says. "If they see something they want to go to, they'll just jump on it."
Ticket sales don't just help event managers' businesses in the current climate. They work to improve attendee confidence, too. Cossio says people want to be guaranteed a good night out, and securing a ticket is the key. "They're not getting turned away at the door if the place is full. They're not waiting in a line," he explains.
Surprising benefits
The hardship of the pandemic has been coupled with a few unforeseen advantages for event creators. One touching side effect is that acts hailing from the likes of Brisbane are experiencing much-needed support.
Currently, the larger bands that previously dominated The Happy Horsemen venues are unable to travel across state borders. So the company has focused on smaller groups in the local area. Names that would usually sell 15 to 20 tickets a week are now selling upwards of 100 tickets, Langenberg tells us. Cossio has also been able to find a positive side with his venues' events. One – a bottomless brunch accompanied by a drag show at Cloudland – now sells out weeks in advance. Before lockdown, there would only be around 60 attendees each week. But its popularity has grown so much that the guest total has had to be capped at 160.
This inspired Katarzyna to launch a new dinner and drag show for 130 guests. Within a week, there were only 30 tickets left. According to Cossio, the food and entertainment format works best for socially-distanced events, because "we can stick with our restricted numbers, but maximise the food and drink spend."
A little help from technology (and Eventbrite)
New opportunities for creators, acts, and attendees have sprung up as a result of COVID-19. However, returning to in-person events isn't free of challenges. Several problems revolve around technology, including reducing interaction and determining an efficient contact tracing method. Thankfully, event professionals have found ways to deal with these complex and potentially time-consuming issues.
Crowd sizes need to be strictly controlled at the moment, so it's more important than ever to be able to sell tickets in advance. Creators are using Eventbrite to sell social distancing-friendly tickets. Unlike paper tickets, Eventbrite ticketing can be displayed on a mobile device and scanned with no human-to-human contact.
Eventbrite can also help to simplify the contact tracing process. Attendees give their details when they book their tickets, automatically providing event teams with a contacts database. Cossio has even used Eventbrite's repeating events function to improve efficiency in the working week. "It saves us setting up the same event every single week, which we were doing [before]," he notes.
Safety tips to remember
Whether you're ready to return to live events or are planning an in-person event in the distant future, there are plenty of things to take into consideration. Here are some of our creators' most valuable COVID-19 events tips:
Carry out a health and safety risk assessment.

Before you make any big decisions, it's vital to know your risks and how to mitigate them. Hire a company or

learn how to do your own

.

Keep things small.

Nobody knows exactly what the future will hold, so pinning all of your hopes on a huge event could prove to be risky. Cossio says it may be better to have "more frequent consumer events that you can bank on."

Choose the right formats.

Essentially, ones

that will work if restrictions are tightened.

For example, opt for seated events centred around food and drink, rather than busier club nights.

Make attendees feel comfortable.

Some people may feel nervous about attending in-person events. Ease their worries by

communicating the safety precautions you've taken

.

Train staff.

Ensure each and every staff member knows the government guidelines inside and out, and is ready to enforce them if necessary.

Always have a plan B.

Langenberg recommends having a back-up in case things change at the last minute. This can be a live act or a plug-in such as a trivia night or singalong DJ set.
The situation may differ across Australia right now, but real-life events will eventually make a nationwide comeback. A little preparation is the best way to ensure you're ready for whatever the future holds. Need more guidance on in-person event safety? Take a look at our COVID-19 Safety Playbook.