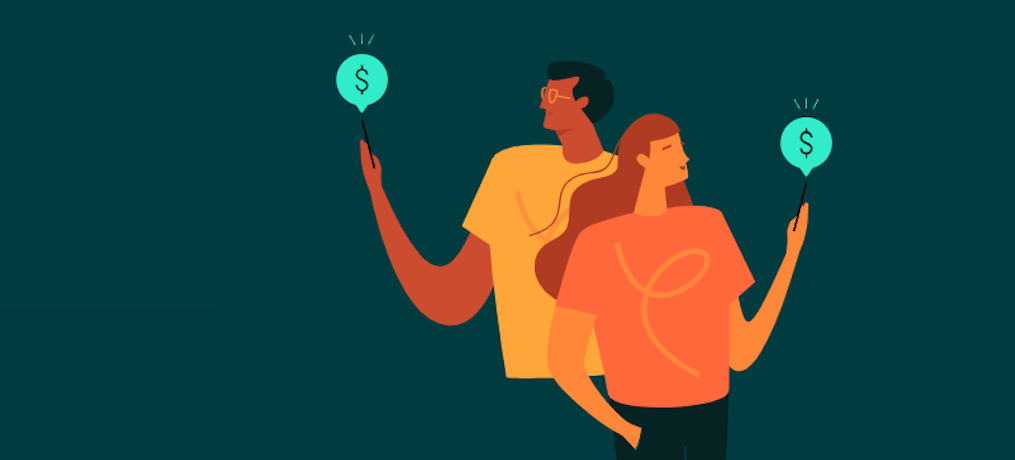 3 Lessons From Resourceful Event Managers
On any given day, event managers have multiple tasks to complete in an impossibly small window of time — and with a disappointingly small budget.
You need to get your social campaigns up and running effectively, send out your email newsletter, and update your blog. And you still need to find the time (and money) for your sponsorship outreach.
How can you get it all done? Use these tips from three resourceful event managers to save time and money — and sell out your next event.
1. Debbie Osborn of Wine Road Sonoma County: Split up the work — and stay organised
"We're a three-person team," says Debbie Osborn, Events Manager at Wine Road Sonoma County. "But when it comes to events, it's all hands on deck."
An association of more than 200 wineries and lodgings in Northern Sonoma County, Wine Road hosts events throughout the year — everything from barrel tastings to food and drink pairings. Osborn and her team split up marketing tasks, so one person owns social media, another owns email, and the third owns print and digital advertising.
If you can, divvy up your work like this. But remember to coordinate. "When you're marketing your event, you have to be organised," says Osborn. Keep your event on track and within budget with these time and project management tools.
Asana:

This web and mobile app

helps event teams

track their work. You can create individual and team to-do lists, organise tasks into projects, and attach relevant files. There's a free version, but Premium users can get access to a customised event planning template.

Trello:

This project management tool allows you to visualise your event team's productivity. It uses "boards" to organise your projects (or events) and quickly see the status of each task. It's free to use, although upgrading allows you to integrate with other tech tools.

Evernote:

Whether you're doing it alone or you have a team with you, store all your notes in one place. Evernote allows you to jot down thoughts, tasks, or to-dos and access them across all your devices. The tool also lets you annotate and save pictures as notes, which can come in handy if you're scoping a venue space or reviewing layout sketches
2. Nicole Giordano of StartUp FASHION: Choose the social media platforms that make sense for your event — and ditch the rest
Take a cue from StartUp FASHION, an online community where independent designers and emerging brands come together through online forums and live events. "We're in the fashion industry, so we know that we have to be on Instagram," says Founder Nicole Giordano.

"To get the most impact in the least amount of time, use the platform of your choice to its fullest potential," Giordano says. For StartUp Fashion, that means posting more than images on Instagram. They also use the platform to share stories and live video to their 12.5k followers. If you have limited time and resources, pick one or two social media platforms and focus your time on those.
Here are two questions to help you narrow down your social platforms.
Does the network make sense for what you want to post?

Will you be posting links to longer articles about speakers at your conference? Instagram might not make much sense. But if your promotion strategy is focused on pictures and videos from last year's music festival, Instagram could be the perfect fit.

Does your audience spend time on that platform?

Find the networks where your potential attendees and social media users overlap. Some of the overlap should feel intuitive: If you organise professional events, you may want to stick to networks with more college grads. If you're organising more expensive leisure activities, you probably want to focus on platforms with an audience with a higher income level.
3. Lee Garber of Chicago Twenty Something: Lean on your data
"We use a combination of experience and analytics to help us determine where budgets are best used," says Lee Garber, Event Manager at Chicago Twenty Something. "Very simply, we look at conversions. We find that all the likes, impressions, and followers in the world are not useful if they aren't buying tickets!"

Garber and his team evaluated their marketing efforts and, through conversions, decided what was most effective. For them Facebook is their number one outreach tool, but Instagram is closing in.

"We focus on large-scale initiatives that, if successful, can be replicated across events," Garber continues. "Our multi-faceted approach uses social media, email, and organic reach to grow ticket sales, it's the only metric we can rely on!"
To make the smartest decisions with your marketing, regularly analyse these conversion rates.
Website conversions:

Pull the total number of website visitors from your web analytics. Compare this to the total number of people who registered for your event. This is your website conversion rate. Use it to determine

how effective your event website is

turning site visitors into ticket buyers.

Email conversions:

Track

email metrics

like open rates and click-through rates to determine how effective your emails are — and where you can improve.

Social conversions:

If you run paid social campaigns, your click-through rate can help you understand if your campaigns are moving the needles — or if they are a waste of your resources.
Streamline your event marketing now
Ready to maximise your event marketing? Get your next event up and running in minutes (and market it effortlessly) by hosting it on Eventbrite.