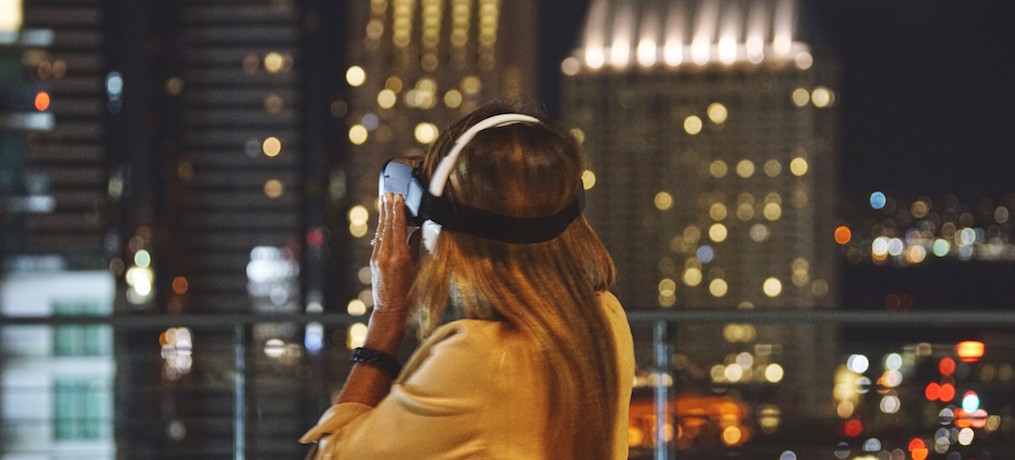 Industry Roundup: Bringing the Unexpected to Your Event Experience
Marketing your event is crucial, of course. But if your event doesn't live up to the hype, it's all for naught.
You need fresh new ideas to infuse your event with that je ne sais quoi that will make it fun and memorable — instead of leaving attendees disappointed.
From the "of course, why didn't I think of that?" to the "totally out there, but I like it," here are five ideas to go above and beyond with your event experience.
Immerse your attendees in experiences they've never had
"Experiential marketing [is] the ability to physically bring a brand to life and give users an opportunity to experience, feel and engage with it in a way they aren't able to do otherwise."
Fans of the hit show Westworld will recognise the concept. At Austin's South by Southwest festival, an elaborate brand activation invited attendees to enter the Wild West. Just like on the TV show, guests entered a two-acre town in the Wild West populated with 60 actors. From a drink at the saloon to witnessing a bank robbery go awry, guests had an immersive, exciting, utterly realistic experience.
Experiential marketing is quickly gaining momentum as the premier way to engage attendees. An EventTrack survey showed that 74% of potential customers are more inclined to make a purchase after engaging with an experiential marketing campaign. In this article from ASI, read in detail about how to set up your own onsite experiential campaign.
Wow them with projection mapping
"The best events transcend engaging the audience – they make the subject matter and entire experience come alive."
Ultimately, you want your event experience to be shared — preferably on social media. Shared experiences are a barometer of how much fun your fans have. They're also a grassroots marketing tool for your next event.
Projection mapping is one over-the-top way to impress audiences on a grand scale. Here's how it works: extremely crisp 3D video is mapped onto a large surface, such as a building exterior or vast wall. For example, the 2017 Game of Thrones Premier took advantage of this technology to map the city of Westeros onto the Walt Disney Concert Hall's external facade.
Projection mapping is a highly effective — albeit expensive — way to wow your attendees into sharing. The good news is, this technology is becoming increasingly affordable.
Consider the tattoo parlour pop-up
"Tattoo artists are one way to subvert and personalise long-standing traditions."
Looking for activities to infuse your traditional event with an edgy vibe? One people will definitely talk about, tweet about, and add to their Instagram Story? Consider offering an onsite tattoo parlour.
It might sound like a radical notion, but inviting guests to commit to tattoos while at your event is personalisation in the extreme. Today's event-goers want radically new experiences that they'll remember forever. And what's more "forever" than a tattoo?
In this NYTimes.com article, read about how one tattoo artist has innovated the weddings industry with his pop-up services.
Create innovative social spaces
"Beer distributor MillerCoors offered a different route by bringing 22 of its brands to life with a colourful, immersive showcase."
At conferences, festivals, and other big events, the vibe and decor of social spaces is critical to attendee experience. If done well, attendees have a memorable time without thinking about why.
At MillersCoors beer distributor's brand showcase in March, the company designed 22 unique, on-brand booths. Each social area represented one of MillersCoors' 22 brands.
Bizbash features ten of the most innovative and eye-catching booths from the Austin event. Peruse the slide show for ideas about how you and your sponsors can better design social stations.
Dress up your basic water
"Why not incorporate a 'gourmet water' buffet so everyone can mix and match and make their own water concoction?"
Christy Lamagna, an event planner, is wild about water. But not just any water. One of her favourite ways to personalise events is with flavoured water stations. Cucumber basil, pineapple orange, watermelon mint… creative flavour combinations are endless.
Simple swaps like this render a plain water cooler a lively discussion station. And when participants are well-hydrated, they certainly enjoy themselves more!
Check out the Strategic Meetings & Events blog for more of Lamagna's recommended flavoured water combinations.
The quest to create more memorable experiences is endless for event creators. But these ideas should give you a bunch to run with.
Next on your list: how to assemble a better onsite team so all of your ideas go off without a hitch. Download the free guide Event Staffing: How to Build an All-Star Events Team.