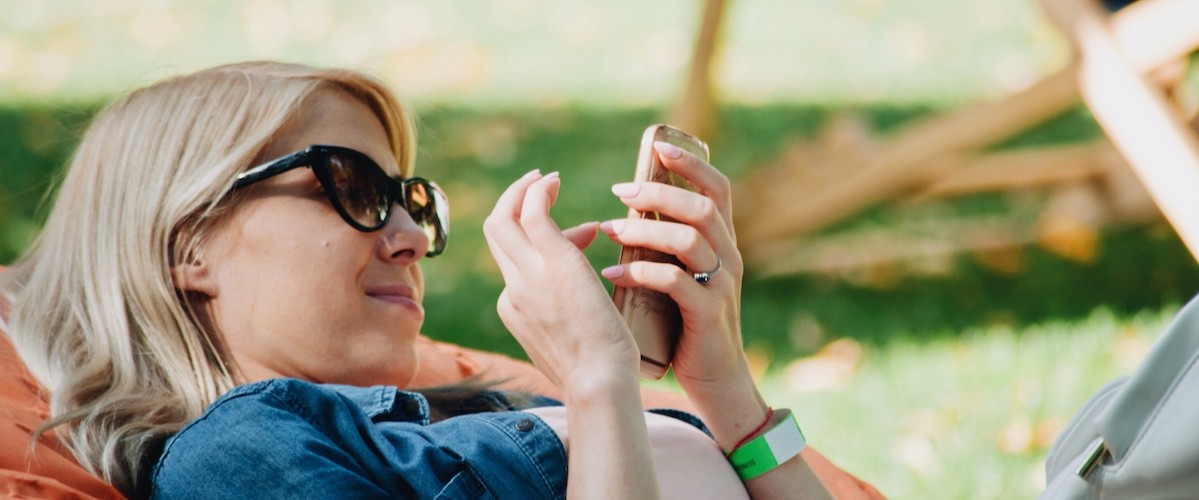 Mobile Ticketing Isn't The Future Of Festival Sales – It's Happening Now
For the last few years, all signs have indicated that ticket sales on mobile is the future of online ticketing. Partnering with a large number of festivals at Eventbrite I would have to argue that mobile ticketing isn't just the future, it's already the 'new normal'.
Large festivals such as wine events Games of Rhones and Pinot Palooza, as well as music festivals like Beyond The Valley and Rhythm & Vines are already reporting that more than 60-75% of their ticket sales are coming from mobile devices. These events are all run by tech-savvy organisers that are targeting their millennial audiences on their smartphones and being rewarded with sell-out events.
Of course, you don't need to be a big festival or even have a big budget to set your event up with mobile ticketing. All of these events are taking advantage of the mobile-optimised ticketing pages within Eventbrite, which doesn't cost them a cent because every page is designed to be user friendly on any device.
If that doesn't convince you to immediately check the usability of your ticket page on a smartphone, here are some interesting statistics on mobile usage that might change your mind:
Globally, mobile ticketing is expected to more than double by 2020
According to Juniper Research, airline app ticketing is the most established in terms of user adoption, followed by events ticketing. Their study indicated that nearly 23 billion transport and events tickets will be purchased globally using mobile devices by 2020, double the rate from 2016.
90% of Facebook's daily active users are on mobile.
If you promote your festival on Facebook (and let's face it, who doesn't?!), there's a very good chance people are looking at your event or ad on a mobile device. Which means if they click the link and get taken to a site that looks clunky or doesn't have mobile-optimised ticketing, it's going to hurt your sales.
Sites that are mobile-optimised see a 160% lift in conversion rates
eMarketer reported on a 2014 study that found mobile shoppers converted 160% more often on sites optimised for their smartphones. If your site isn't mobile optimised now in 2017, there's a good chance you're going to be seen as behind the times.
Australians spend more time on their smartphones than any other device
In February 2016, Nielson Ratings reported that Australians spent an average of more than 28 hours per person browsing websites and apps on their smartphone alone, higher than any other device. In March 2017, they recorded over 541 million smartphone sessions in Australia, more than 180 million more than desktop.
If you would like to learn more about how Eventbrite can get your event ticketing optimised for mobile in an instant, please feel free to reach out or connect with me on LinkedIn.