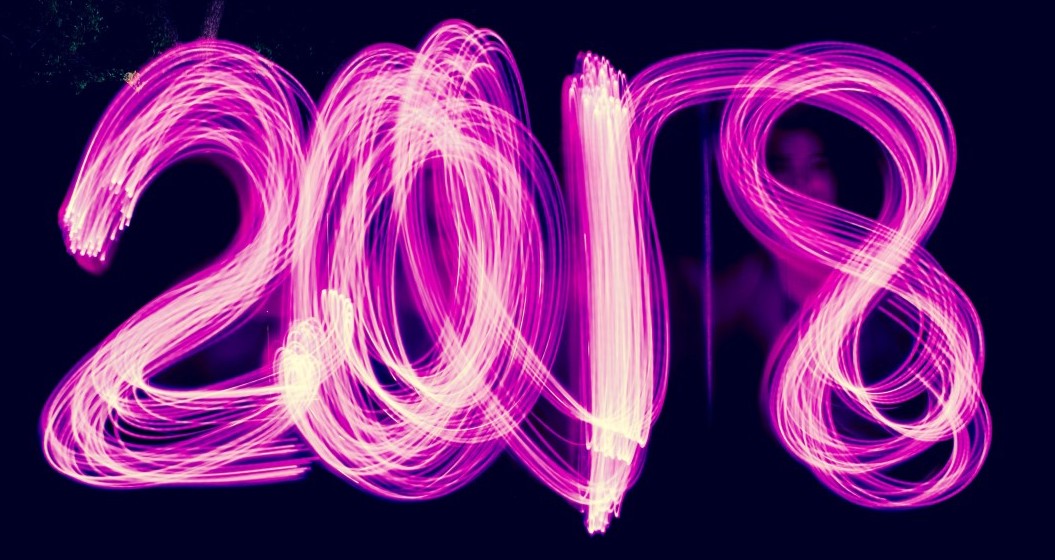 5 Event Trends That Will Shape 2018
What event trends will shape 2018 in Australia? With the new year upon us, we take a look at what forward-thinking event organisers are doing to capture the hearts and minds of attendees — and how Australian event professionals can put these into play for their own events.
Event Trend #1: The immersive "selfie experience"
There's no denying that Instagram has had a huge impact on events and the way we share experiences with others. Recent Eventbrite research reveals that nearly two-thirds (74%) of adults under 35 attend live events to express who they are and that social media is a key part of this expression. More than half (53%) of Aussie Millennials have attended events so that they have something to share on social media.
Experiences that cater exclusively to this desire have started appearing and are selling out within moments. These events and pop-ups create immersive experiences, purpose-built to be shared on platforms like Instagram — and are the hottest tickets in town.
Recent examples of this include:
Popping up in New York, San Francisco, LA and now Miami, this "museum" is a candy-coloured visual explosion that has sent Instagram into a frenzy. Attendees don't learn a lot about ice-cream, instead visiting for the opportunity to take photos in a pool full of sprinkles and selfies against hot-pink walls and rooms full of giant melted icy poles. After attracting fame in New York, the pop-up moved to SF and sold 50,000 tickets within half an hour.
https://www.instagram.com/p/BbelX_sn8YD/
This pop-up experience in LA is designed to "capture your happy" — where taking "amazing pictures for your social media followers and sharing the happiness is highly encouraged". Multi-sensory immersive rooms include giant birthday cakes, confetti domes and rainbows.
https://www.instagram.com/p/Ba-SvkZn6Iz/
Australia's favourite ice-creamery, Gelato Messina, recently teamed up with Deliveroo to create their own immersive selfie-experience with the "Infinity Field" to launch a line of flavoured milks. The pop-up events in Sydney and Melbourne offered limited edition flavoured milks from Messina, with the chance to snap a selfie in Deliveroo's mirror-lined infinity room.
https://www.instagram.com/p/Ba_QjphhOLc/
For more local inspiration fuelling this hype, Brisbane's GOMA is featuring a free exhibition, 'Yayoi Kusama: Life is the Heart of a Rainbow' filled with polka-dot walls and infinity mirrors that is drawing in big crowds of selfie-loving Millennials.
Event Trend #2: Increasing demand for family-friendly experiences
Another thing that all of these on-trend experiences have in common is that they are targeted at all ages. More than two thirds (68%) of Millennials are attending more daytime, family-suitable events on the weekend now than they did five years ago, a trend driven by the older 26-34 year old Millennials (73%).
Once upon a time, "family-friendly" meant that kids were catered for, with very little on offer to interest their parents. This is shifting now, as the event-loving Generation Y are having families and want to continue enjoying live experiences they love, with the brood in-tow.
To capture this market, events need to provide an experience that is enjoyable for both parents and kids alike. Some event organisers are hosting dedicated festivals for kids and their grown-ups (e.g. Dress Up Attack) but there are simple tweaks organisers can make to existing adult events to capture this market.  
For example, music festivals such as Rainbow Serpent have introduced a dedicated Family Camping zone with reduced noise later at night, and their Kids Space with music and performance activities for little ones is growing every year.
Event Trend #3: The rise of niche food and drink festivals
We've long celebrated festivals for things like cheese and wine, but did you know there's now dedicated festivals for prosecco, espresso martinis, tomatoes, and even chicken nuggets?! The Eventbrite platform has seen a 47% increase in food and drink events over recent years and this trend is showing no sign of slowing down.
If you're thinking of jumping on board the trend to celebrate your favourite food group in 2018, make sure your event has longevity and marketing appeal by downloading our free guide Food & Drink Events: A Course-By-Course Guide.
Event Trend #4: A growing appetite for premium experiences
When deciding how to spend their money, 81% of Millennials in Australia choose to buy an experience over material possessions. This is great news for event organisers, as there's never been a better time to expand on your event's offering and price points. Eventbrite research has found that VIP experiences account for a sizeable chunk of money — 10% of ticket sales — and generate approximately 25% of revenue.
Typically a VIP upgrade will treat ticket holders to a premium experience such as access to a VIP lounge, premium viewing areas etc — but we're also seeing a trend toward organisers hosting exclusive VIP-only events for their biggest fans. In Brisbane this year, wine event Pinot Palooza split their event over two days, hosting an exclusive VIP day for hardcore fans in addition to their main festival. VIP guests were treated to a less-crowded experience, a glass of fizz on arrival, a meal, a beer, a tasting flight, and the chance to 'nerd out' with attending sommeliers and wine experts.
href="https://www.instagram.com/p/BaNeMICHFBi/
Event Trend #5: A shift in the way people buy tickets online
Remember lining up at the box office to buy tickets for an event? A lot of people don't, as online ticketing is so commonplace now. Now online ticketing is evolving too, with 'distributed commerce'. Distributed commerce allows consumers to make a purchase directly from the content they are reading without needing to jump to another page or website. For example, the Facebook Checkout 'Buy Now' button. Events with eligible providers (such as Eventbrite) can now integrate their ticketing directly into their Facebook event page, so potential attendees can buy as soon as they are served a post or ad without leaving the site/app. The integration also allows the consumer to access their QR code for event entry within Facebook.
This feature has been available in the US for a while now and events that sell tickets directly on Facebook drive 2X more sales and free registrations on average than events that redirect to a ticketing page. It's now available in Australia and NZ and we're seeing good results already. Brisbane craft beer event, Beer InCider, recently trialled Facebook Checkout for their 2017 event and sold more than 10% of the event's tickets through the platform. NZ music festival Rhythm & Vines sold 50% of their early bird tickets to the Road to Rhythm sideshow directly on Facebook. As consumers become more familiar with ticket purchase and delivery via Facebook, we expect these numbers will increase significantly.
In a saturated market, events that don't nail the attendee experiences become irrelevant. You need to stay at the forefront of industry trends and innovation, reach new audiences, and best your competition. Download 
Industry Roundup: Bringing the Unexpected to Your Event Experience
to learn how to make your brand, marketing, and event stand out in 2018 and beyond.