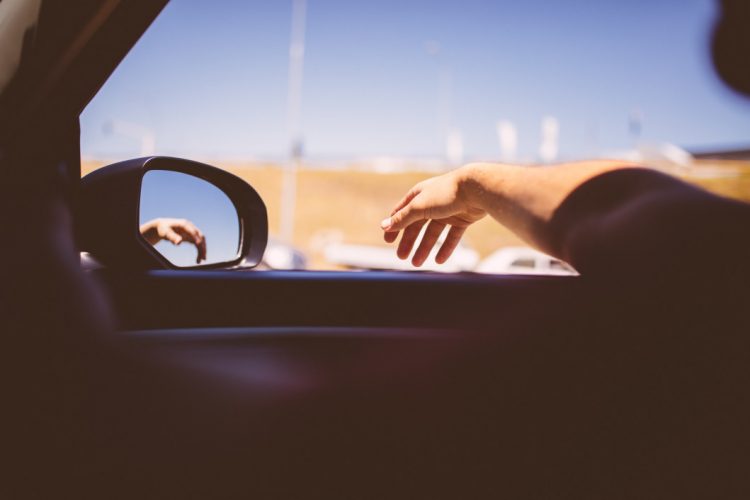 Get Them Out of Town: How to Entice People to Travel for Your Event
For some events, the destination is part of the attraction — wine region events, camp side music festivals, inner-city street parties. So what happens when you're hosting an event where travelling isn't quite so glamorous? Say, for example, you're organising an air show event. Air shows need to take place at a very large and purpose-built locations and airfields are not typically close to town or where interested attendees may live. This means you're going to need to prompt people to go the extra mile to get there. Here are five of my top tips for enticing people to travel for your event:
1. Look at transport partnerships to create ticket packages
If you know your event's location could be a barrier to attendees purchasing tickets, get ahead of the issue and investigate partnerships that could address this. Offering a shuttle bus or coach service as part of a ticket bundle is a great way to ease the stress of travelling or finding parking if your site has limited spots available. You could even offer brands the chance to sponsor transport options as part of your packages.
2. Detail transport options on your event page and website
If you know people will need to travel to your event, don't leave them trying to figure out if and how they can get there. Use your event page or website to detail all available transport options to try and simplify this decision. Include details in the description (e.g. "Just 1 hour from Melbourne CBD") and provide a range of options for travellers including public transport available, parking options, and whether or not shuttle services are on offer. An example of this is the 'Wings Over Illawarra" Air Show website (pictured below), which features driving directions, parking options, traffic advice, train information, and even local accommodation options to help visitors plan their event day.
Read More: Consumer insights: Craft an event page that sells
3. Analyse your data to find where people are coming from
If you have run your event before, dig into your analytics to find out where people are travelling from to attract lookalike audiences. Postcode or city data could be extremely useful in discovering popular places outside of your event zone to target for marketing and transport planning.
Eventbrite users can check out this article on our analytics tools to learn more. This free tool will allow you to group data by the location of attendees.
Read More: To Increase Revenue, Uncover These 10 Hidden Gems In Your Event Data
4. Tailor location-based marketing messages
Once you've discovered your hot-spots to target, tailor your messaging to attract attendees in these areas. For example, if you are looking to lure interstate or long distance travellers, promote package options in your marketing messages. It's also a good idea to segment email databases, so you can promote shuttle bus options to locals and accommodation packages to guests further afield.
Read More: The Power of Personalised Emails: Four Ways Your Customer Will Respond
If you've never hosted the event before or wish to experiment with new areas where you think you might attract attendees, trialling location-based marketing could also help inform future marketing plans. Checking analytics results during an event campaign can help show which messages are driving conversions.
5. Consider traveller wants and needs
If you want to attract travellers to your event, consider their needs during the event planning phase. Do they need accommodation options? Have you provided enough wholesome food and drink options to refresh weary travellers? Depending on the location of your event, it may be wise to contact your local tourism board and suggest nearby attractions on your website — luring guests to linger a little longer. Local business partners could even help promote your event in exchange for being listed, helping to expand your audience. This kind of preparation creates a positive experience for attendees, keeping them coming back year after year.
A great example of this is the World Polo Championship Sydney, held in Hawksbury, NSW. The event teams up with Tourism NSW for sponsorship and promotion, highlighting travel in the region. This saw the event featured on the Tourism NSW page (pictured below), along with accommodation offers as a bundled ticket type. The WPC Sydney page also features tourism information for Sydney and Hawksbury regions (pictured). WPC collects attendees postcodes in the ticketing checkout form to not only help see where attendees are travelling from, but also to provide Tourism NSW with proof of ROI from the partnership.
If you would like to learn more about how Eventbrite analytics can help arm you with the information you need to grow ticket sales and expand your market, please feel free to reach out or connect with me on LinkedIn.