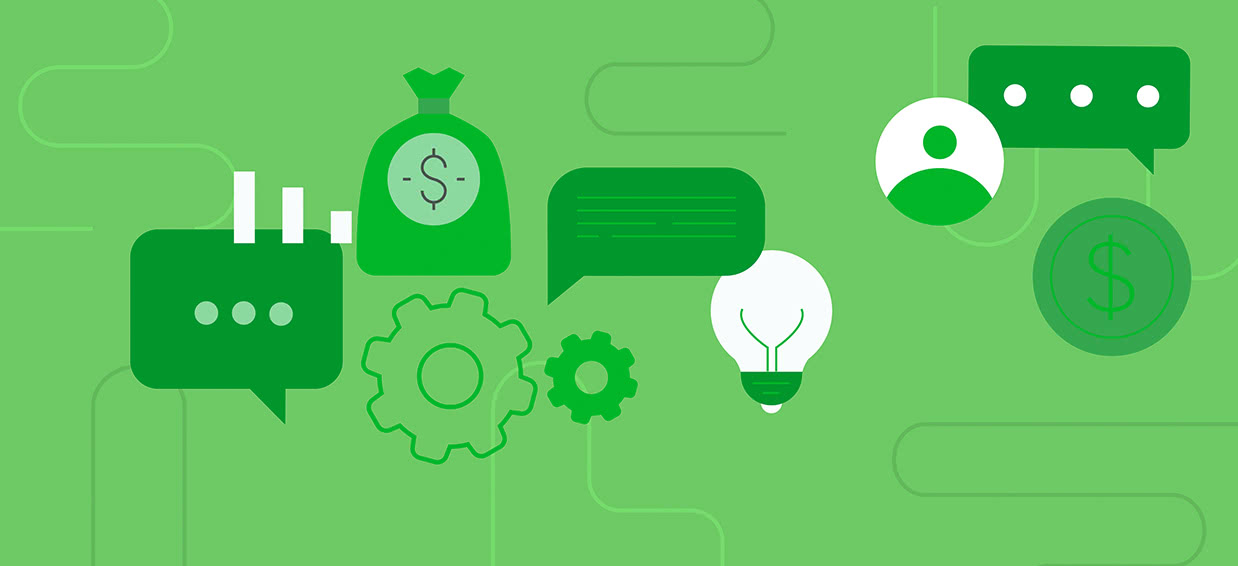 2018 Event Statistics and What They Mean for Your Events
Event statistics are a window into the state of the events industry. You can use them to measure your own efforts against what's working and not working for others like you.
The following statistics are based on the survey responses from thousands of event creators. Each provides concrete insight into what they're doing to support, promote, and manage their events.
Read through each and find out what they mean for your specific event.
Event marketing and promotion statistics
41% of event creators say they'll spend more on marketing in 2018. Most of their budget will go to their most effective channels: email and social media. Here's why.
Email
91% of people check their email every day, and 66% of online consumers have made a purchase directly influenced by an email.
78% of event creators say email marketing is their most effective marketing tactic. For those who track it, 45% of event ticket sales can be attributed to email.
The average open rate of all event-related emails is 28%, but subject lines that create a sense of urgency or exclusivity can boost open rates by 22%. Personalising a subject line with the recipient's name or city can boost open rates by as much as 20%.
Targeted, relevant emails drive 18x more revenue than general, broad emails, and emails with imagery have a 42% higher click-to-open rate than those without.
65% of event creators are satisfied with their email performance, although 69% admit it's becoming more difficult to get results from email marketing.
The takeaway: Email is going strong as a critical marketing channel for event creators, but it's also increasingly easy for your emails to be ignored. Smart event creators use targeting, personalisation, and imagery to get noticed.
Social media
Email and social media are intertwined — 62% of event creators use social media to grow their email lists. But social media is also a powerful force on its own.
25% of traffic to ticketing and registration pages comes from social media.
70% of event creators plan to continue their organic social media strategy, while 57% also use paid Facebook ads.
96% use social media contests and consider it an effective strategy.
Events that sell tickets directly on Facebook sell 2x more tickets than those who redirect to a ticketing page.
63% of event creators use influencer marketing as part of their social strategy.
The takeaway: Like email, social media is an indispensable marketing tool for event creators. Also like email, you can't just do the basics and hope for the best. Smart social media marketers combine organic strategy with paid advertising, and those who also sell tickets directly on Facebook profit the most.
Event technology statistics
Event creators depend on their technology stack. But with so many different tech tools out there, it's hard to tell which ones are worth adopting.
Here's the tech the industry relies on.
87% of event creators plan to use augmented reality (AR) in 2018. 88% plan to use virtual reality (VR).
96% of event creators plan to stream live video this year. Viewers spend 8x longer with live video than with recorded video, and 67% of viewers are more likely to buy a ticket to an event after watching a live video.
83% of event creators use an event app.
The takeaway: For years, many have predicted that AR and VR will be the next big things for events. But according to the survey respondents, these technologies are poised for mass adoption in 2018.
B2B event industry statistics
According to American Express' Global Meetings and Events Forecast, the number of B2B events — like tradeshows, conference, or sales and marketing meetings — are on the rise.
In the face of increased competition, these are the trends and challenges B2B event creators must are focused on.
For those who organise B2B events, top challenges today are figuring out how to reach new attendees (90%), secure sponsors (also 90%), and land speakers (89%).
More than half (55%) of conference and corporate event creators say their budgets this year are the same as last year. 72% work with an annual budget of less than 30,000 and 38% spend less than $1,000 per event.
Budget is broken down by marketing and promotion (43%), speakers and talent (32%), printed materials (29%), venues (18%).
For 48% of events, ticket sales compose 60 to 100% of revenue. For the majority of event creators, merch, food, and drink sales and sponsor revenue comprise less than 20%.
60% of conference and corporate event creators say their team is the same size as it was last year. Only 12% of events have teams of ten or more people. The most common number is 2 to 5 employees (45% of events).
54% say they plan to host more events this year.
The takeaway: Budgets and teams stay small, even as the number of events grow and reaching new attendees becomes harder. For B2B event creators, these realities mean that marketing has to be tactical and tight.
Stay relevant in a saturated market
Whether you're a large conference or a small charity, now's the time to get up to date on the latest event trends. Fall behind now, and attendees may simply pass you by.
For additional statistics and further insight into the status quo of events in 2018, check out some of our other resources such as Corporate Event and Conference Trends You Need to Know in 2018 and 2018 Music Trends: The Top Predictions.