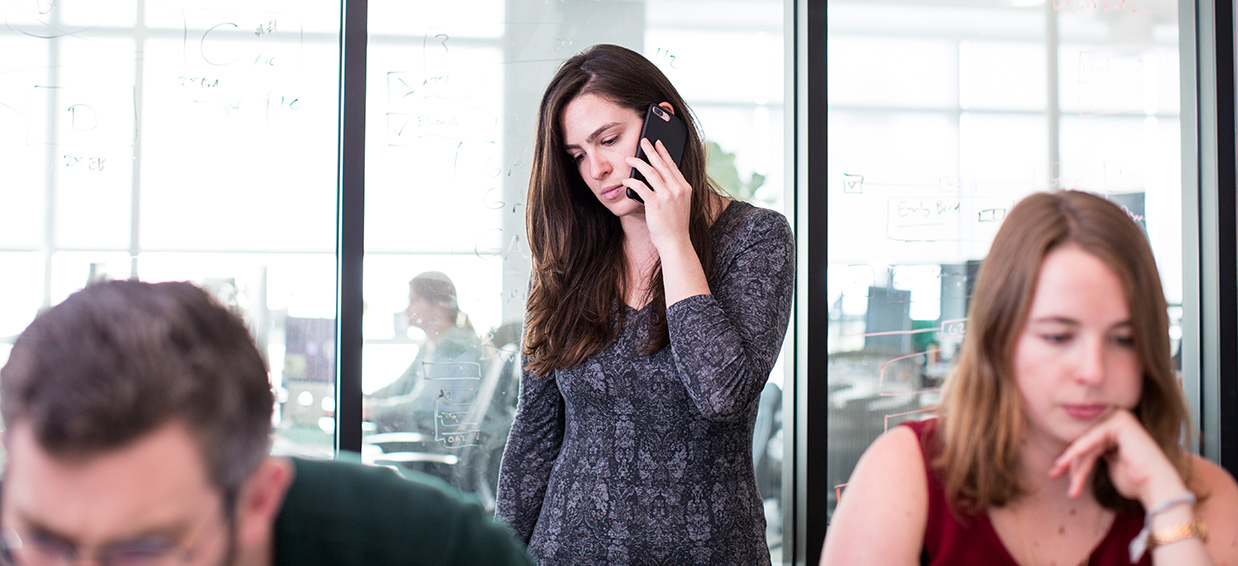 8 Event Organisation Apps to Save Time and Money
Busy is a feeling event creators know all too well. Whether it's tackling a long to-do list or stretching a budget as far as it can possibly go, event creators are masters at solving problems — and getting the most out of every dollar (and minute) they invest.
Which is why, as an event creator, there's so much to love about technology.
There are countless apps to help you and your team work more efficiently, collaborate across time zones, and improve your return on investment (ROI). But how can you decide which apps are the best for your event? Here are eight event organisation apps that can help you save time and money.
Event organisation app #1: Dropbox
Looking for somewhere easily accessible, secure, and shareable to store important documents for your event? Dropbox is a cloud storage solution that lets you access all your files from your smartphone through the Dropbox app.
Other neat, collaboration-friendly features include:
Anytime, anywhere access to your event budget, vendor contracts, and more
File recovery and version history — for when someone accidentally deletes the guest list
Remote device wiping to protect your sensitive event data
Event organisation app #2: Hootsuite
If your event has a presence on more than one social media platform, chances are that you're already on Hootsuite. But if you're not, it's time to simplify your social media management by setting up an account and downloading their app for on-the-go access to their tools.
Hootsuite can help you with many different facets of your social media management, including:
Finding relevant content to share with event-goers
Scheduling posts in advance so you can focus on your event
Reporting on performance results to increase event marketing ROI
Event organisation app #3: Zapier
On average, most event creators use between 11 and 16 tech tools throughout the event planning process. Zapier lets you automate repetitive tasks, so you can create automated workflows (called Zaps) to take care of time-consuming busywork.
For example, when a new contact is added to Salesforce, you can set up a Zap to automatically add that contact to MailChimp. You can also connect your CRM to your email marketing tool, so you can automatically pull in attendee contact information.
Event organisation app #4: HelloSign
If you've ever had to send event paperwork to attendees, you already know the pain that comes along with managing a ton of documents. Papers get lost or misfiled. Attendees forget to complete an important field or don't write legibly.
From email to Facebook Messenger, there are numerous ways to send someone a contract or liability waiver electronically. But HelloSign's eSignatures, like traditional signatures, are a legally-binding way to sign documents online.
Because they're digital, HelloSign's eSignatures come with a few extra perks:
They are trackable
They can generate reminders for docs that still need to be signed
You can store signed copies of docs all in one place
Event organisation app #5: Social Tables
If you have a small or mid-size social event with seating to plan for, Social Tables can help make seating chart management a breeze. The app allows you to collaborate with caterers and team members through the system.
Plus, Social Tables' free planning tools can help you find a great venue, create an accurate diagram in minutes, and ensure every VIP gets the right treatment with seating and meals management.
Event organisation app #6: Eventbrite Organiser
From watching your ticket sales live on your phone, to providing guests with a flawless entry experience, the Eventbrite Organiser app can help you sell more tickets and provide a better attendee experience.
Live attendance tracking helps you stay current on real-time data and make faster, more informed decisions. Plus, you can turn your mobile device into a box office with a few accessories, including a card reader, printer, and ticket stock.
Event organisation app #7: Heytell
During your event, you need a quick and easy way to communicate with your event staff — but do you really have to carry around walkie-talkies and a smartphone? With Heytell, you don't.
This app turns your smartphone into a walkie-talkie, eliminating the need for the old school brick attached to your hip. Instead of waiting for someone to answer a text or pick up the phone, Heytell lets you connect with team members with the push of a button.
Event organisation app #8: Evernote
Ever have a great idea for your next event, but can't seem to find where you wrote it down?
Evernote allows you to capture, organise (including tagging), and share notes from anywhere, so you don't have to rummage through your bag, folders, or stacks of paper on your desk ever again to find a brilliant idea you had.
The possibilities of what you can save to Evernote are nearly endless, including:
Delegation lists
Idea files
To-do lists
Research projects
Guest lists
Vendor quotes
Menus
Go beyond event organisation apps to streamline your workflow
The right event technology can do more than save you and your team time and money. Read How to Use Event Automation to Scale Your Events Business to learn how tools can help you scale in an increasingly competitive landscape.