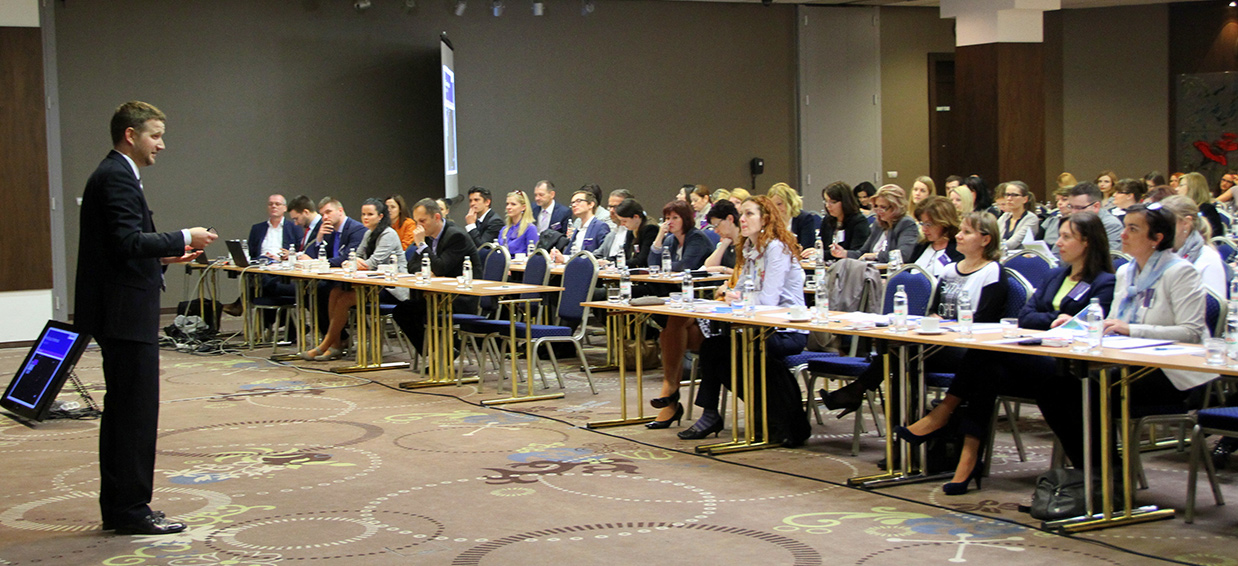 5 Sure-Fire Ways to Drive Class and Workshop Attendance
You're standing at the top of your class on how to network successfully, slides prepared, waiting for students to arrive — but they don't.
In-person classes and workshops like yours are increasingly competing with a seemingly endless database of virtual classes online. That, however, doesn't mean you can't beat the competition.
Whether you're running a LinkedIn workshop or a Bikram yoga class, these five ideas will help you boost attendance.
1. Offer an early bird discount
If you want to encourage interested people to purchase a ticket to your class or workshop sooner, offer an early bird discount. This reduced price ticket works best when it's available for a short time period (say, the first couple of week of your on-sale) and has a limited number available (the first 50 tickets purchased, for example).
By rewarding attendees who buy before a deadline, you'll motivate class attendees to commit earlier — and boost their perceived value of your event. That's because the words "sold out" are like gold for sales. Once people see that your early bird tickets are snatched up, they'll rush to grab remaining tickets before they're gone. Ultimately, that means you'll sell more tickets and increase your class or workshop attendance.
2. Reach the top of local search results
Classes face a unique challenge when trying to rank in search results: Your class or workshop happens at a specific time and place. To rank locally for a timely event like this, you need a local SEO (search engine optimiSation) strategy.
Local SEO emphasiSes an immediate neighbourhood, city, or region. For instance, a person looking for an oil painting class in Melbourne won't be interested in similar events happening in Sydney. So Google will filter out classes happening outside the Melbourne region.
Find out how to take advantage of local SEO for your classes in SEO cheatsheet for events.
3. Segment your email list
An email blast to your entire email list might help you check an item off your to-do list, but it's not an effective use of the internet's most-used channel.
Instead, segment your email lists into categories: people who have bought tickets in the past versus those who haven't, or different demographics within your target audience. Then create email campaigns that speak to those smaller groups with specific messages.
For example, your classes or workshops probably cover a wide variety of topics. Instead of an email blast listing all your upcoming offerings, you can segment your email list by interest and send more personalised, relevant offerings.
This is called email targeting, and it's made easier with the use of email marketing platforms like MailChimp or Emma. Learn more about the benefits of email targeting in this post.
4. Get smart about online advertising
To make advertising work for your classes and workshops, don't just spend more money. Get strategic with tools like Boostable or ToneDen that help you zero in on the right people.
Using algorithms and A/B testing, these tools constantly hone and refine your social media and Google ads so only those interested in your class or workshop will see them. This automated process ensures you get the most bang for your marketing buck.
As the deadline to register approaches, switch to ad retargeting. This tactic lets you remind interested class or workshop attendees who weren't ready to make a ticket purchase the first time to act before it sells out.
5. Make your class or workshop "official" on Facebook
If you're not promoting your classes or workshops on Facebook, you should be. 700 million people use Facebook Events each month, making it a powerful way to grow attendance.
If you partner with Eventbrite, you can automatically import all of your event data to Facebook and make your event an Official Event.
Facebook Official Events appear on your Facebook page's Events tab and contain important details — like event date, time, venue, and a link to buy tickets. They're also more likely to show up on search and News Feed recommendations where people are spending most of their time.
The integration also enables people to discover and purchase tickets for your Eventbrite event without ever leaving the Facebook app.
You can learn more about the Publish to Facebook feature here. Better yet, test it out yourself and set up your next class on Eventbrite today.