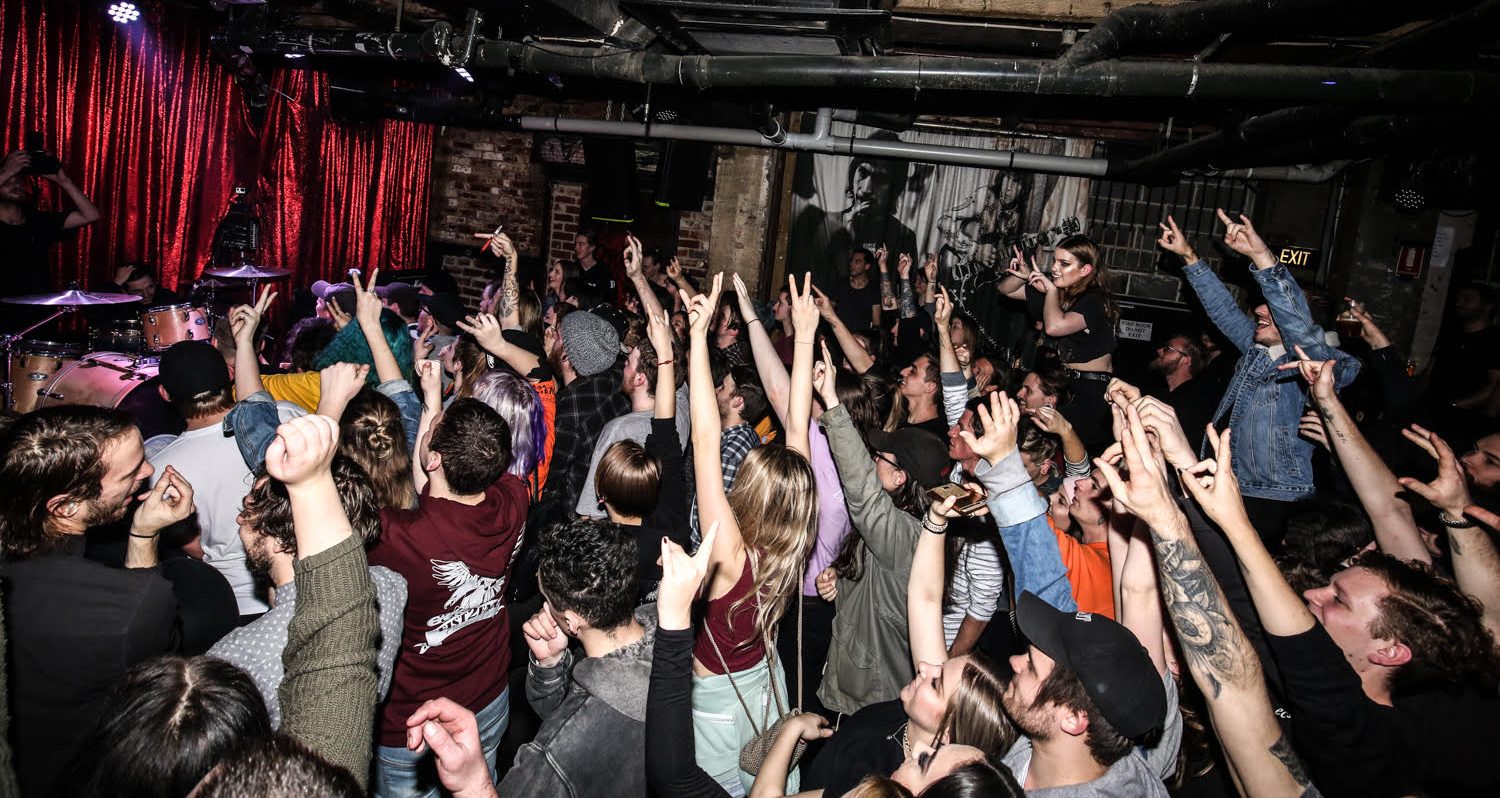 How Cherry Bar Increased Pre-Sales by 30% by Selling Directly on Facebook and Spotify
Instant gratification is everything. With fans spending most of their time on a handful of apps and sites, it's critical to make sure they see your shows wherever they are browsing — and can instantly buy tickets there.
The shift toward selling tickets directly on fans' favourite sites like Facebook, Instagram, and Spotify is called event distribution. It's one of the most important industry trends changing how fans buy tickets over the last couple of years.
Don't underestimate the drastic effect this can have on your sales. Because buyers aren't redirected to a ticketing page, you'll convert more attendees faster.
Not convinced? To show how event distribution is working for venues in Australia, we spoke to Nicolas Jones, Director of Cult Leader and operator of two popular venues in Melbourne (Cherry Bar and Yah Yah's). Jones describes the ability to sell tickets as soon as a fan discovers a gig as a "game changer" for pre-sales.
Cherry Bar and Yah Yah's have a combined Facebook following of over 96,000 fans. Thanks to the Eventbrite integration with Facebook, these fans can buy tickets as soon as they see an event — without leaving the platform. These venues are now selling out shows more than ever before, with Cherry Bar selling 12% of all tickets through Facebook Checkout. Overall, they have seen an average increase in pre-sales of 20-30% per show.
"We're selling out more shows than ever before. Our pre-sales have increased by an average of 20-30% per show. This is money in the bank for our venues. It's been a game-changer."
Nicholas Jones, Director of Cult Leader (Cherry Bar, Yah Yahs)
It's not just Facebook driving this growth. Eventbrite helps organisers list their events on multiple platforms across the web and reach Eventbrite's 75 million active ticket buyers.
For example, Cherry Bar recently hosted a single launch for Melbourne band, The Pretty Littles. The show was a sell-out and 40% of all tickets were purchased from Eventbrite's automated distribution channels including Facebook Checkout, Songkick, Spotify, and the Eventbrite app. Without event distribution, most of these tickets would have been sold on the door — or not at all.
Increasing pre-sales means more than revenue to a live music venue. By selling tickets ahead of time, venues can make smarter decisions based on anticipated capacity. "Online ticket sales mean a lot to the success of a live music venue," says Jones. "We get more customer information, allowing us to increase future sales with opt-in data. You lose that when just people rock up at the door. Fans with tickets are also more committed to coming, which supports our planning and profitability as a business."
Grow your live music venue with Eventbrite
Want to learn more about how successful live music venues are driving their business forward and staying ahead of the competition? Check out this article: How Aussie Music Venues Are Growing Their Business on Eventbrite.