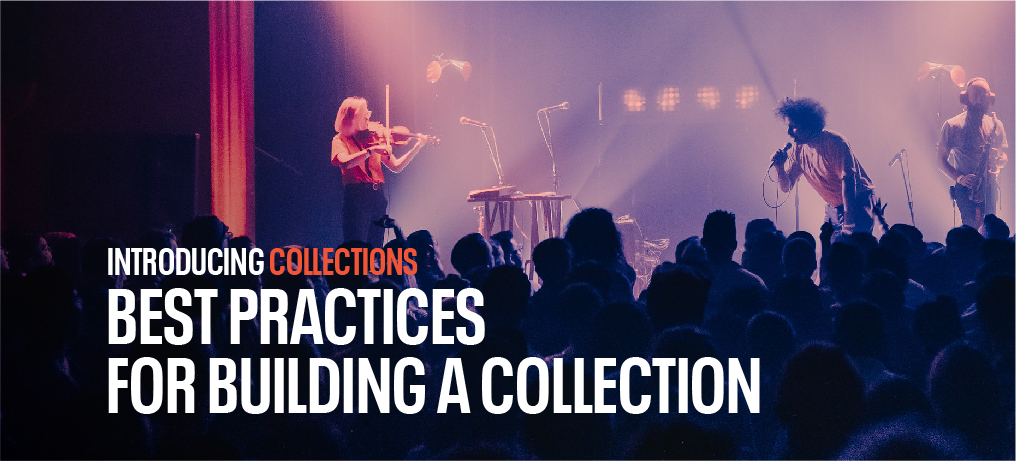 5 Best Practices for Building Your Collections
When you organize multiple related events, figuring out how to best showcase them all is, well, work. You might not think you're playing favourites, but c'mon – one star always shines a little brighter in the sky. Building and promoting individual event landing pages takes time, and making sure fans discover your events is tough, too. 
Enter Collections, Eventbrite's new answer to the multiple-event-marketing challenge. Collections let you create branded landing pages to group your events by theme, date, or location – completely unique to you and your event offerings. P.S. There's no cap on how many of your events you can put in your Collection!
Before we dive into best practices for building your Collections, let's consider why Collections are so impactful.
How can Collections be powerful for creators? 
Collections is a new tool that lets you group and market-related events on a single landing page so fans can find them easily. When you curate events in this way, you help fans discover more of the events they're looking for. 
How can Collections be useful for creators?
More events on one landing page means a link with more bang for your buck. No more inefficient posting of individual event page links. No more browser tab overload. Share links to your Collections on social media and promote as many events as you'd like. 
How do I build my best Collection?
Think about theme (loosely)
A class on making pie crust might require a different skill set than sculpting fondant, but both would be at home in a Collection themed "Pastry" or "Baking" or even "Cooking." (Even a Great British Baking Show viewing party would fit in one of those Collections.) Have fun with your Collection themes – let them showcase your brand's personality.
2. Consult the calendar
If your fans look for your events based on the calendar (December jazz shows, anyone?), group your events by schedule – whether your events are hosted throughout a month, week, or single day. Show your Collection some love with a name that reflects your brand ("Holiday Chords").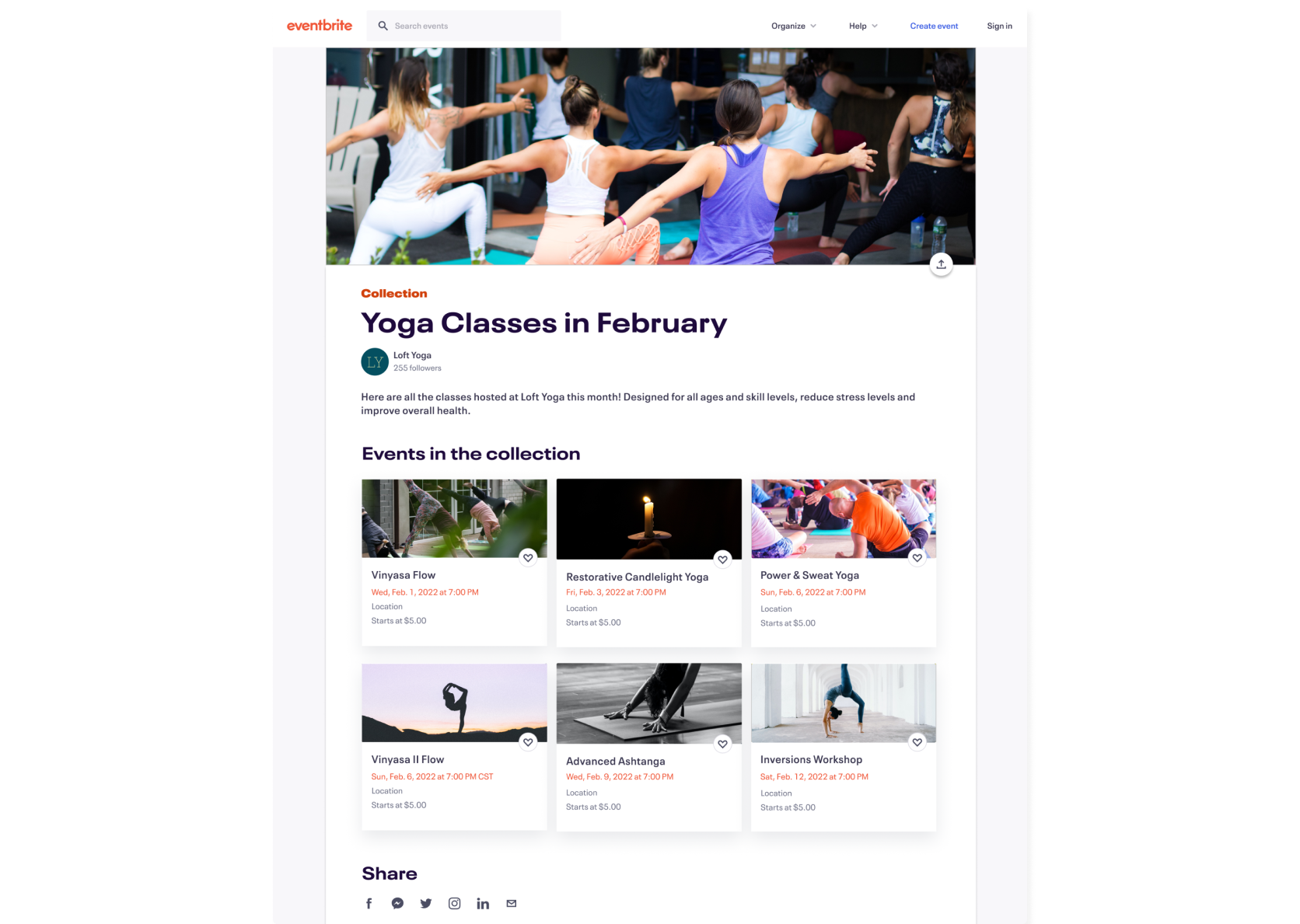 3. Location, location, location
Virtual or in-person (a particular city, a particular event space), your events' location is a powerful sorter. Group events around their location so people searching for stuff to do in, say, Peoria, can bookmark your brand.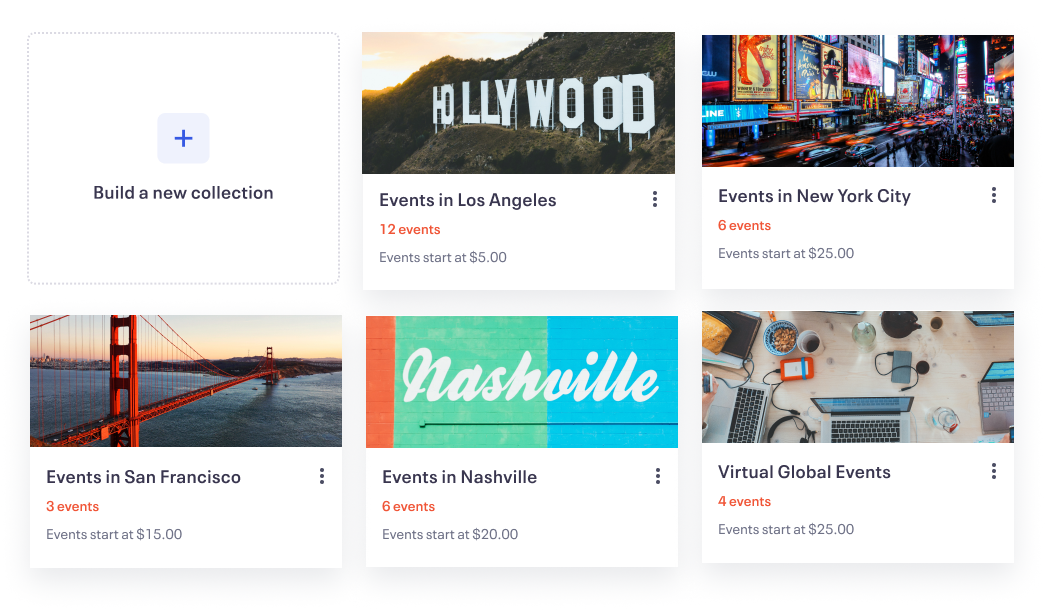 4. Pump up your Organizer Page
Short and sweet: Feature your Collections on your Organizer profile so your fans know what you're about.
5. Spread the word on socials with Boost
Now that you've built your Collections, it's time to put them to work. Share one link to promote all the events in your collection. To reach an even bigger audience, promote your collection with an ad campaign right from your Eventbrite account with Eventbrite Boost.
Stop playing favourites. Your events are better together. Time to group your events and grow with Collections.