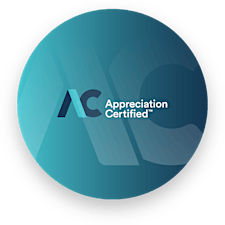 Saguity
Saguity is the secret weapon to mastering CX and having the edge, our clients are leaders in their field and optimise their market opportunities. Innovators of the service excellence measurement "Appreciation Certified™ and the unique customer Due Diligence measurement CX Assurance™. Saguity enables companies to define their unique point of difference from an independent market perspective. Creating a new standard of KPI's that connect team engagement, customer loyalty and revenue into a one number focus that everyone in the company understands and is committed to.
We work with businesses who are committed to providing exceptional client service. These often have multiple sites (dealerships, franchises, company stores, and sales teams) or products and want to implement and benchmark loyalty indicators and define their 'ultimate client experience process'.
Our Appreciation Certified™ team workshops are unique and bespoke to your business. We engage all areas of your leadership and team in the game of 10/10 service excellence and ensure they know clearly their individual responsibilities to delivering beyond expectations. The new standard of customer appreciation is changing the way you engage with your most valuable assets, your team and your customers.
By having clarity to what creates the ideal 10/10 service experience ensures you have the toolbox to support your team in the delivery of your company values and promise to your market. We discover the following from your customers, so you can design your best solution.
To know how to master your customer experience process contact us today and discover how you can achieve Appreciation Certified™ with your team and dominate your space.
www.saguity.com
Sorry, there are no upcoming events