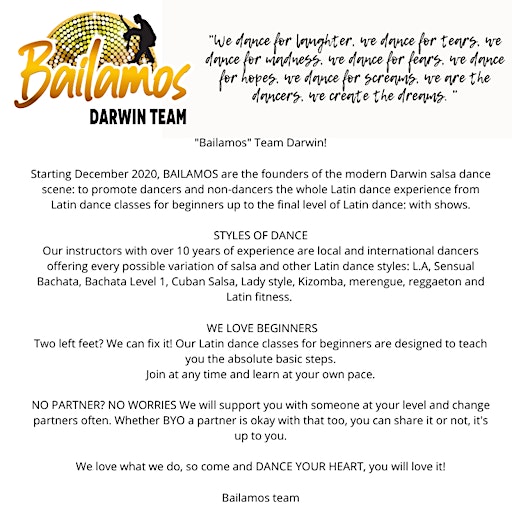 Bailamos Darwin
"Bailamos" Team Darwin!
Starting December 2020, BAILAMOS are the founders of the modern Darwin salsa dance scene: to promote lessons, workshops, social activities: for dancers and non-dancers the whole Latin dance experience from Latin dance classes for beginners up to the final level of Latin dance: with shows.
STYLES OF DANCE
Our instructors with over 10 years of experience are local and international dancers offering every possible variation of salsa and other Latin dance styles: L.A, Sensual Bachata, Bachata Level 1, Cuban Salsa, Lady style, Kizomba, merengue, reggaeton, and Latin fitness.