Video Marketing For Small Business 1/2 Day Workshop

Monday, May 26, 2014 from 9:00 AM to 1:00 PM (AEST)
Event Details
BONUS: includes a 90 sec HD video shot in a greenscreen room including post workshop editing, titles and audio scrubbing, ready to use in your own marketing (valued at over $400 by itself) 
*** Can't view the video above? Click here ***
This workshop will cover both the hands-on video creation and the use of that video online to best market your business. 
As bandwidth increases so does the expectations of your customers. For people brought up used to TV, Youtube, online videos and now smartphones and tablets a static website can quickly leave them disengaged and leads to high bounce rates from your website.
One of the most powerful and rapid things you can do to lift the impression that you website makes is to include video on the site.
In this workshop you will learn:
about the power and opportunity that video brings savvy business owners

how to take videos starting with just your smartphone

ways to create video without any camera at all

the different types of videos and when to use each

how to structure and script business videos for the web

the free tools to improve your audio in post production

simple editing techniques

what equipment to buy if you want to step up your production

easiest ways to get your video online for free and working on your website and Facebook page (+ the other options for more powerful business video strategies  

video search engine optimisation best practices

About your trainer: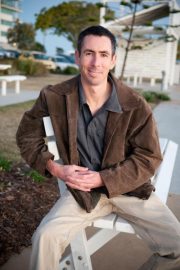 Mick Cullen – Owner of Redcliffe Marketing Labs – an online marketing business, based in Redcliffe, assisting local business owners in understanding and implementing online marketing strategies using social media, web video, email and search engine optimisation.
Mick is passionate about helping you as a busy business owner to leverage your time and money for better results by cutting through the maze of information and products out there - breaking it down to the bare minimum effective dose you need to start making a difference.
A Snapshot of What Others Are Saying:
"Mick, Thanks again for running yet another great Workshop. The 2 I have attended both offered valuable tips and insights. I recommend any small business owner attend these as Mick is both a great speaker and extremely willing to assist those small businesses that require that extra bit of help."
- Matthew Fox
"Mick Cullen is extraordinarily generous with his time, and is a very competent presenter ... clear, brief, and no-nonsense."
- Carmel Glover
"I have been to several of of Mick's workshops, and find them well presented, very informative and well worth the time."
- Beth Reid, Scarborough
"Mick has and continues to educate our business into the 21st Century in regard to technology. He explains things in simple terms and makes sure they are relevant to our business. We have been asking for workshops to gain further information and support so as to be more independent with new technologies."
- Stacey Platts, Redcliffe

"Mick helped me to understand what I needed, how to come up with the solutions to these issues and to start thinking ahead. I would highly recommend his services to anyone I know, especially for small business people like me."
- Melissa Mataic, Scarborough
"Thank you so much for all of your help Mick, you passed on a huge amount of helpful information and explained it very clearly (so people like me can understand!!), and it gave me ideas and direction for how to build my business."
- Sam Davies, Scarborough
When and Where:
 
Redcliffe Hive
157 Suttons St
Redcliffe, Qld
15 May - 9am - 12pm  
Please be seated and ready to go.
Presentation will start at 1pm.
Pre-Requisites + What to Bring:
 
Laptop + power cable

Smartphone with built in camera

Login details for your free YouTube.com account

Company artwork, photos and logo graphic files (recommended)

Pen and paper
Cost:
$349 per person.
Satisfaction Guarantee:
If at the end of the training workshop you don't think that you had a great time and are not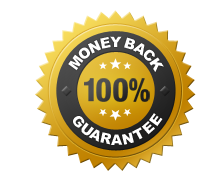 walking away with some great new life skills and methods to leverage your time then we will refund your money back, no questions asked.
We think this knowledge is so important for your business and are passionate enough about it that we take all the risk.
How to Book Your Place:
Book your place at this workshop by purchasing through the ticket system at the top of the page.
 
This workshop is strictly limited in numbers to ensure personal attention. With a high level of interest already shown you are advised to secure a place as soon as possible.
Can't Make This Event Or Looking For More Training?
 
There are several courses on different business topics being run this year.
My recommendation it so look for the ones that either are closest aligned with your business or that fill in the biggest gaps in your knowledge.
More courses...
http://redcliffelikes.com/training
FREE Business Growth Resources:
Training, tips, tools and resources that no small business owner should be without - well worth your time.
When & Where

Redcliffe Hive
157 Suttons St
Redcliffe, QLD 4020
Australia

Monday, May 26, 2014 from 9:00 AM to 1:00 PM (AEST)
Add to my calendar
Video Marketing For Small Business 1/2 Day Workshop