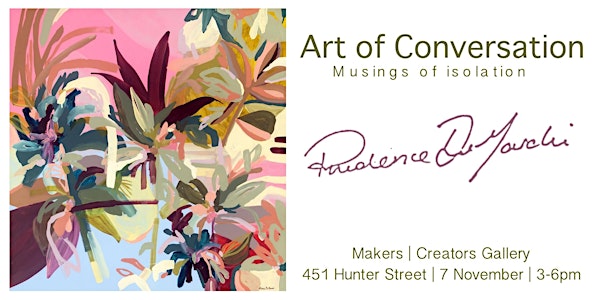 The Art of Conversation: Musings of Life in Isolation by Prudence De Marchi
Location
Makers | Creators Gallery
451 Hunter Street
Newcastle, NSW 2300
Australia
Mitch Revs Gallery & Makers | Creators introduces the new exhibition by local artist Prudence De Marchi - 'Art of Conversation'.
About this event
'Art of Conversation- Musings of Isolation' explores the existential plight of us all during 2020.
The global epidemic has had affected everyone in some form or another. This series of paintings depicts the mental adjustment, uncertainty, monotonous and sometimes droll life of a family in isolation with two small children.