| | |
| --- | --- |
| 'Specialist Consultation' | |
Event Details
Background:
Federico's specialist consultancy is based on nearly two decades of hands-on experience within the SME sector, and across a number of niche industries including retail, manufacturing, wholesale, design, health & wellbeing, logistics, exhibition, and legal services.  
Federico has been instrumental in the growth and development of many small to medium sized businesses; as well as being a strategic partner and director of a select few requiring close supervision, guidance, and tactical advisory over the long term.
Federico has also coached budding entrepreneurs, executives and senior managers of large corporates, as well as enterprising individuals and intrapreneurs, achieve ultimate performace with their career or profession.
His proven track record of success also embraces his own start-up business ventures, which in their own right, achieved success, praise, and recognition in the public eye.
Your time spent with Federico is a guarantee that you will receive the best specialist business advisory, business coaching and personal training available in Melbourne and throughout Australia.  Federico's bespoke services are innovative, thought provoking, tactical, and proven to create impressive results.
Achieve the desired level of growth and success you are striving for in your business or career ! 
Don't waste time and money exploring other options.  Contact Federico for the best type of business consultancy and coaching available to you. 
Specialist Business Consultancy:
Federico's expertise and skillset covers an array of core business subjects as outlined below.  He is able to offer a very comprehensive service based on his own direct knowledge and hands-on experience encompassing the items listed.  
If Federico cannot assist you directly, he will rely on his vast network of professionals and close / trustworthy contacts.
You are therefore guaranteed to find the ultimate solution for your business and achieve the desired outcomes:
business planning, goal setting, and strategy;
sales, lead generation, key account management;
branding and communication, design, marketing, and visual merchandising;
human resources management, hiring/firing, staff training, employment contracts, staff incentive schemes, job descriptions, performance reviews, delegation, empowerment, intrapreneurship, decisionship, leadership, salary structures;
financial management, budgeting, forecasting, cash-flow management, debtor financing, profit and loss, debt control, venture capital, angel investors, grants;
time management, prioritisation of tasks, scheduling;
creative visualisation, brainstorming, thinking outside the square,
design, product development, product packaging, printing, product labelling, retail barcoding;
succession planning and exit strategies;
third party logistics outsourcing, warehousing, pick & pack, EDI;
business partnerships, supplier relationships, negotiation, agreements;
systems and procedures, risk management;
import / export, distributor and sales agent search;
trademarks, copyright, patents, IP;
Specialist Business & Personal Coaching: 
Federico is an accredited and experienced NLP Practitioner and a Decisionship Coach.  This means you will receive the best form of business coaching, personal coaching, and training to help you achieve maximum results, with greatest efficiency and effort. 
Federico will teach you to think and perform like an entrepreneur and guide you through the steps in developing the right powerful mindset.  
His unique services encompass a variety of powerful methodologies and unique techniques to help you achieve results fast and with maximum results.  Areas include:
'NLP' mindset training to help you think more positively; eliminate procrastination or negative/old habits on a day-to-day; build confidence and achieve the desired results during negotiation with key stakeholders;  achieve results during your sales campaigns; improve day-to-day performance and achieve better results overall;
'Decisionship' training to help you make fast, effective, informed decisions without the angst;
Teaching you to deal will moments of failure, high pressure, turbulence, change, and uncertainty within your business environment;
Learning the art to 'thinking big' and 'outside the square', as well as adopting creative and innovative thought processes to achieve remarkable outcomes;
Developing a strong 'vision' for success and a clear 'endgame' geared towards your exit strategy;
Learning to take 'measured risks' with more confidence, determination, and conviction;
Learning the art to working more 'on' the business and less 'in' it, taking note of personal strengths and weaknesses, as well as fears or procrastination which might hold you back;
Developing the confidence and know-how on how to form strategic 'partnerships', to attract interest in your business idea, venture, product, and/or service.  This includes partnerships with suppliers, banks, angel investors, clientele, distributors, staff, and other internal/external  stakeholders;
Teaching you how to take more ownership, accountability, and responsibility in your life, business, or career;
Federico's approach to business development and success coaching will challenge the 'faint hearted', but encourage and drive the enterprising individual to achieve substantially better results.
Billing:
Federico's professional services are cost effective, flexible, and tailored to suit your specific business / personal needs.
Consultation is available 'face to face' (ie. in person anywhere in Australia*) as well as 'online' (via skype, phone, email, Google Hangout, etc), charged at 15 minute increments.
'Online' consultation is available throughout all regions of Australia and overseas.  Online consultation is a cost effective option, as well as a convenient, fast, and effective alternative to meeting face to face.
Important Requirements:
If you are meeting with Federico 'online' or via the phone, you must either have access to a land-line or mobile (excluding 1300 and 1800 numbers), or have correctly set-up Skype video/audio conferencing, or other similar alternatives.
If you are unable to provide either option, you will be required to contact Federico on his direct mobile number (0408 510 378) in order for the consultation to take place.
About the Coach:
Federico Re (Founder / Entrepreneurial Coach – Creative Entrepreneur) 
For nearly two decades, Federico has built his reputation as a business development specialist, entrepreneur, business coach, motivational speaker, and business expert across the small and medium business sectors.
Federico's story is inspirational, one where an enduring passion blossomed into an entrepreneurial adventure.
In 1997, at only 22 years of age, Federico co-founded his first business venture - "Cristina Re" (www.cristinare.com). He built the brand into a successful and profitable designer stationery and giftware company.
His business achieved the unthinkable by delivering and sustaining revenue growth of more than 50% per annum over 10 consecutive years, reaching retail sales of more than $10 million per year, across 1000 retail stores, throughout Australia and New Zealand.
Driven by consumer lifestyle changes, Federico connects directly with people, inspiring and energising them to achieve greater things.  He often draws on his personal experiences of leadership, entrepreneurial success, innovation, global trends, competitiveness, accountability, teamwork and diversity.
Federico is co-author of the International Best Seller: "Millionaire Coach" - How to Achieve a Millionnaire Mindset, and Have it All" (Published by Fiona Jones & Michael R. Dean, 2013).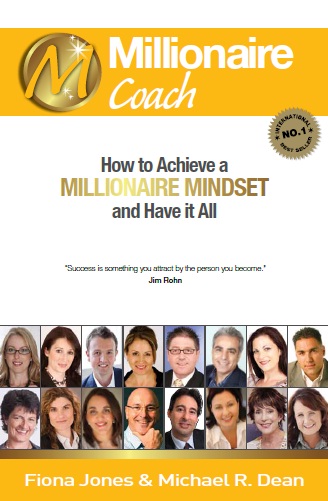 Federico is also featured on the following popular magazines, and is a regular editorial contributor on the specific subjects of intrapreneurship, entrepreneurship, and leadership management, which he is known for: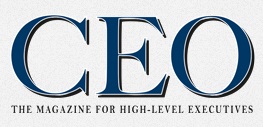 Federico is also an accredited 'Decisionship' coach who was personally trained by Serial Entrepreneur Creel Price whilst participating in the 'Ultimate Growth Adventure' (UGA) program at the 'Branson Centre of Entrepreneurship' in South Africa in late 2013.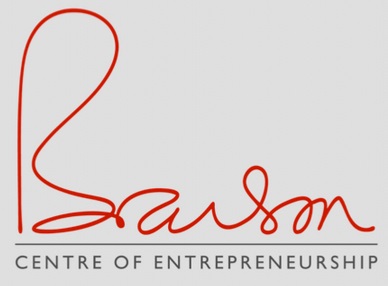 ** Special Promotion **
As a participant of this workshop program, you will receive:
↘ a FREE "Millionaire Coach" E-Book valued at $19.95*.    For more information about this book, please click here.
↘ a special 10% DISCOUNT on any of Federico's programs*.  Simply enter discount promotional code "specialpromotion" when making your payment for any program via this online eventbrite registration system;
* Notes: 1. Free e-book will be supplied to you within 7 days of workshop program via Dropbox.  2. Special 10% discount is valid up to 3 months from the date of your workshop session; 
NEED FURTHER INFORMATION ?
Contact Federico Re on 0408 510 378, or visit his website  at www.creativeentrepreneur.com.au
Where

Online / Face to Face




Organizer
Creative Entrepreneur ™ offers the ultimate in Business Coaching and Mentoring, Executive andLeadership Coaching,Specialist Business Consultancy, and Business Editorial from one of Australia's most respected and well-known entrepreneurs – Federico Re.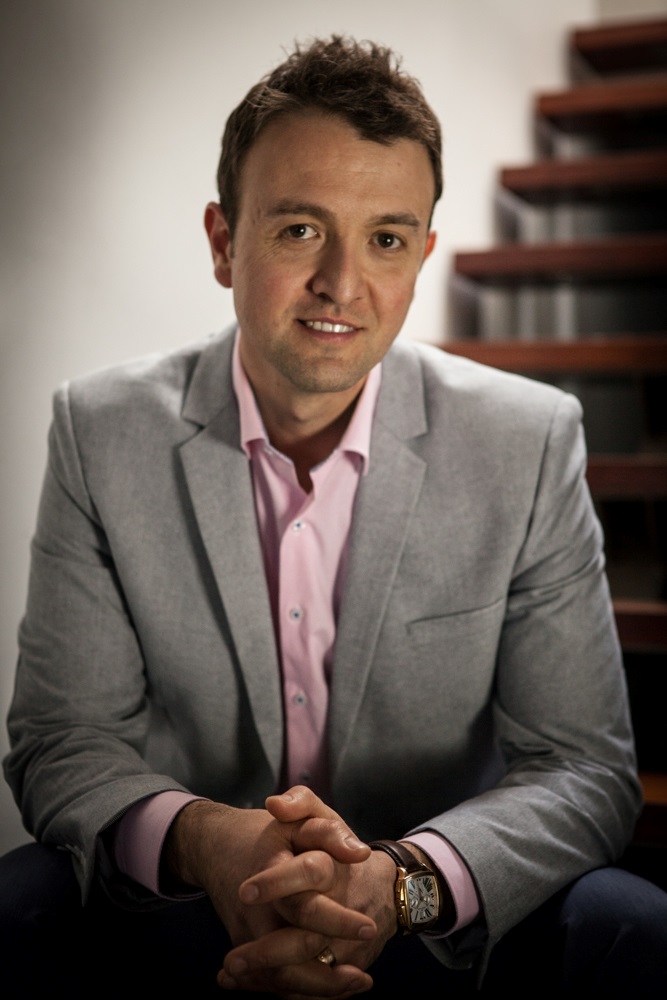 Federico will offer his entrepreneurial expertise and first-hand business knowledge spanning over 2 decades within the Australian business sector.
Federico is an accredited NLP Practitioner and a Decisionship Coach, and was trained at the Branson Centre of Entreprenership.
His unique services are most suited for business owners aspiring to reach new heights of performance with their ventures; as well as for enterprising individuals, budding entrepreneurs, intrapreneurs, and executives seeking effective ways to sharpen and improve their skillset and mindset for ultimate overall performance in their profession.
Through Federico's bespoke workshop and masterclass  programs,  business development programs, andmentoring / coaching programs, you will learn fast and effective ways to achieving 'Business Mastery', 'Mindset Mastery' and 'Entrepreneurial Success'.
Essentially, Federico enjoys training, energising, and inspiring people to achieve extraordinary things in life and in business !