SHINEACTIV FITNESS RETREAT - SOUTH COAST
About this Event
BRINGING YOU THE BRIGHTEST, MOST INCLUSIVE WELLNESS WEEKEND
BENDALONG - SOUTH COAST, NSW
03 MAY 2019 - 05 MAY 2019
For years we have envisioned bringing together a group of ACTIV souls to unleash their full potential to SHINE. We have a wealth of knowledge in health, fitness and functional training.
Our guarantee is that you will feel fitter, stronger and healthier than you ever have before. Our promise is that you will leave with a life changing experience. Let us show you how to shift your perspective to enjoy health and fitness as a lifestyle, not a restriction.
We are calling upon those who want to step up their training, who want to feel their best and who want to connect with like-minded people in our own Australian coastal "backyard".
Let's disconnect to reconnect to our true, brightest selves.
Get ready to SHINE!
THE SHINEACTIV RETREAT INCLUDES:
– 2x nights | 3x days accommodation in a private hideaway beach house
– 2x catered breakfast (vegan, vegetarian and GF options available)
– 1x catered lunch (vegan, vegetarian and GF options available)
– 2x dinners (vegan, vegetarian and GF options available)
– Unlimited daily snack bar - fresh fruit | coconuts | water | tea |coffee
– 2 x functional outdoor training sessions
– 2 x yoga | stretch sessions
– 1 x sunrise hike adventure and other activities
– Saturday evening Bonfire
– Daily mindfulness, guided meditations and shine activities
– Shine gifts
– Free time to explore the surrounding bush and beaches
These retreats are a representation of our love for health, fitness and functional training. This is our way of giving back, sharing our passion whilst showing you all the magic of our favourite little aussie getaway.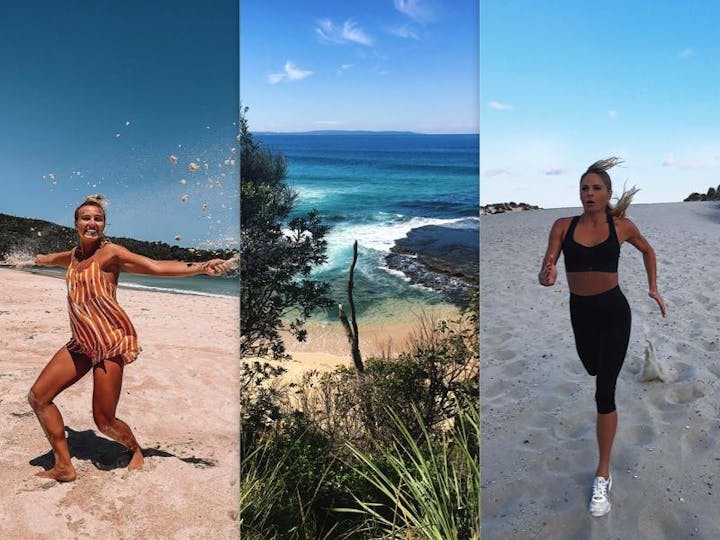 ALL INCLUSIVE WEEKEND PRICE:
$590.00 per person
*Price includes accomodation, food and activites
DON'T MISS OUT - LIMITED SPOTS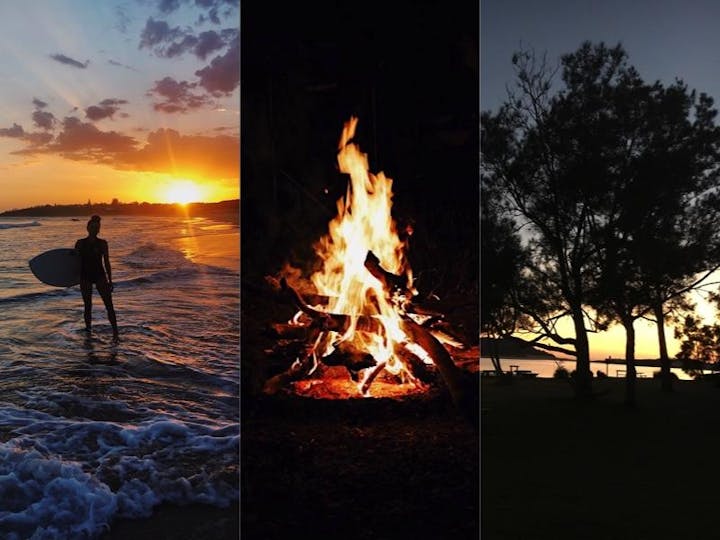 PAYMENT AND CANCELLATION POLICY
Once you have reserved your spot - The Shineactiv Team will contact you to organise your payment.
We require full payment of $590.00 to be paid within 7 days of your reservation
Once full payment has been made we do require a minimum of 30 days cancellation notice prior to the retreat start date so we have time to fill your spot.
RETREAT CANCELLATIONS
Naturally, no one books with the intention of cancelling or postponing their retreat, but unexpected things do happen. It is your responsibility to read and understand our cancellation policy before making a reservation. "Cancellation" is defined as not attending your scheduled Shineactiv Retreat.
GUEST CANCELLATION POLICY
If you cancel your trip 30 days or less before your retreat start date, you will forfeit your entire payment. Shineactiv cannot refund any money once the retreat has started. If the situation has extenuating circumstances, Shineactiv will gladly discuss this further. Exceptions to our policy cannot be made for any reason.
SHINEACTIV RETREAT CANCELLATION POLICY
Any cancellations made by Shineactiv will allow for a complete refund or credit for future retreats.
Shineactiv Retreats is not responsible for any incurred expenses in preparation for any cancelled retreat, such as travel, loss of work, and/or other costs associated with preparing for your trip.
PRIVACY POLICY
Any personal information Shineactiv require from the individual will be kept confidential and for office use only.
Any personal photos taken on the Shineactiv Retreats will be used for advertising and marketing use only. If you are not happy with any photos being used, please inform the Shineactiv hosts before departure.
Privacy Contact Information
If you have any questions, concerns, or comments about our booking terms, payment and privacy policy you may contact us using the information below:
By email: shineactiv@gmail.com
By Phone: Katie +614 1468 5334 Daniel +614 3116 0030 Melanie +614 3231 5569
We reserve the right to make changes to this policy. Any changes to this policy will be posted.