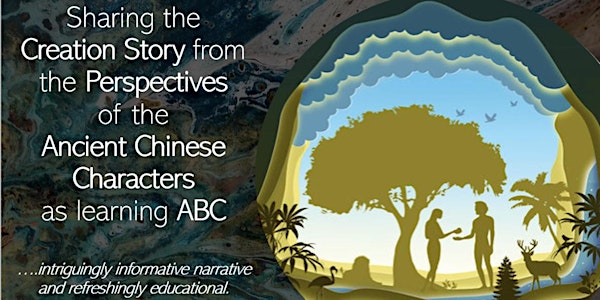 Sharing the Creation Story from the Perspectives of the Oracle Bone Script
Location
Asiawide Industrial Building
5 Pereira Road
Singapore, 368025
Singapore
One learns English with 'ABC', Mathematics with '123', and Music with 'do-re-mi'. In this free seminar, you will learn Chinese like ABC.
About this event
Contents:
The contents will cover the five basic writing strokes which form a significant word '示 (shi)' which means 'to show or reveal'.
The Chinese number 'one to ten' and the etymology meanings are closely associated with the creation account according to the Book of Genesis.
From the oracle bone scripts of 'hundred to trillion', we find how each of these numbers depicts certain significant Biblical characters' life stories. But without any people, it will be the word 'zero'.
Other oracle bone scripts include 'heaven, earth, people, things, and animals speak of relationships; while clothing, dining, dwelling, and traveling speaks of values.
Upon the completion of this session, participants shall catch a glimpse of the roots of these ancient scripts and have a greater appreciation and understanding, of the virtues, wisdom, and truth hidden behind these oracle bone scripts.
Sharing the Creation Story from the Perspectives of the Ancient Chinese Characters seminar shall inspire all who participated to share with confidence even without Chinese language foundation.
All are welcome!
VENUE:
AsiaWide Ind. Building
5 Pereira Road, #06-02
Singapore 368025
(4 mins walk from Tai Seng MRT)