ReproActive Dederang - More Calves, More Often

Wednesday, 6 September 2017 from 8:30 am to 2:30 pm (AEST)
Event Details

ReproActive
Developed by Australia's leading vets, cattle specialists and rural business experts, ReproActive is a specialised training workshop series designed to help maximise the reproductive potential of herds. Each module will provide a wealth of knowledge to producers, resellers and veterinarians.
Through informative, highly-practical and interactive modules you'll learn:
The significance and assessment of Critical Mating Weights

How to plan and achieve shorter Joining Periods and
The implications of Condition Scoring and the best corrective action to take

Bull Management and Assessment

for reproductive success
Leaving you equipped with the knowledge to better understand and improve your:
Weaning processes and protocols

Heifer growth targets

Fertility, conception and calving rates

Ability to effectively respond to challenging

 

situations, and ultimately enhance

Productivity and profitability of your herd
Speakers
Dr Torquil McKillop, Veterinarian, Tallangatta & Kiewa Veterinary Clinics

Critical Mating Weights + Condition Scoring (including yard demonstration and assessment)



Dr Joe Skuse, Tallangatta & Kiewa Veterinary Clinics (Event Coordinator)

Joining Periods + Bull Management and Health 

(including yard demonstration and assessment)





Dr Lee Taylor, Veterinary Operations Manager – Livestock, Zoetis Australia

Reproductive disease awareness and management
Practical session will be held in Hicks' cattle yards, Kiewa Valley Highway, Running Creek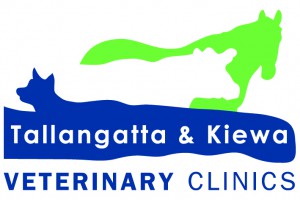 This event is proudly supported by the team at TAFCO via the 'FarmSmart' project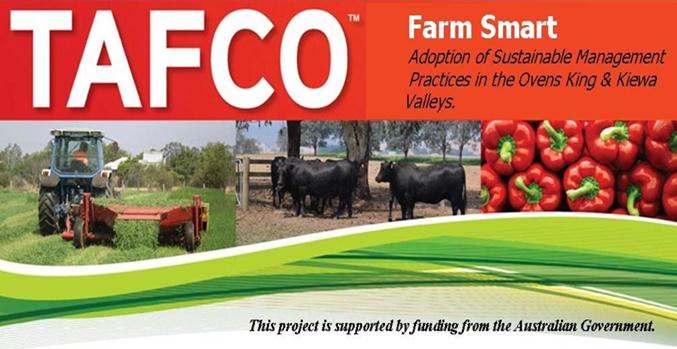 When & Where

St Albans Hall
5426 Kiewa Valley Highway
Running Creek, VIC 3691
Australia

Wednesday, 6 September 2017 from 8:30 am to 2:30 pm (AEST)
Add to my calendar
Organiser
Tallangatta & Kiewa Veterinary Clinics
Located in the Alpine Valleys of north east Victoria, on the banks of the Hume Weir and servicing the surrounds. Our friendly staff provide a wide range of veterinary related services encompassing both production and companion animal species.
Our veterinarians are trained in both manual and ultrasound pregnancy testing in Beef & Dairy Cattle. Also 2 of our vets are accredited with PREG CHECK the national cattle pregnancy diagnosis scheme run by the Australian Cattle Veterinarians.
The clinic offers a wide variety of herd health services involving both the management and treatment of animals.
Our veterinarians regularly see sick and injured cows, sheep, and alpacas to investigate, diagnose and treat their problems. Animals are generally seen on the farm, although the smaller production animals and horses can also be seen at the clinic.
The clinic offers herd management programs and advice, including but not limited to:
Pregnancy diagnosis – both manual and ultrasound

Bull fertility and semen testing – Bull Breeding Soundness Evaluations

Herd synchronization programs

Drench resistance issues and faecal egg counts

Individual animal medical and surgical consultations

Herd fertility programs

Mastitis investigations 

Herd disease investigations

Abortion investigations

Nutritional advice, transitional feeding programs and heifer management

Johnes and Pestivirus programs
Joe Skuse hails from Queensland originally and has worked in northern and north-west NSW for 5 years before moving down to join Tallangatta Veterinary Clinic in 2015.
Joe has particular interest in cattle production medicine and is mostly found out on farm these days. He has done further training in equine dentistry and lameness, is a skilled examiner in bull fertility and is an accredited cattle pregnancy tester with the Australian Cattle Veterinarians.
Joe has settled into Victorian life, spending plenty of spare time on mountain bike tracks. He was once a keen (but not all that skilled) footballer, with history in almost all codes, though feels he has hit retirement age for playing, so watches instead!
Torquil McKillop originates from Shoreham in southern Victoria and joined Tallangatta Veterinary Clinic in 2012 following graduation from Charles Sturt University.
You will have likely met Torquil over the years on the valley runs each week, during a late-night calving or on the cricket oval of a weekend.
Torquil enjoys all aspects of rural mixed practice and is an experienced ultrasound and manual cattle pregnancy tester.  He is also well trained and experienced in Bull Breeding Soundness Evaluations and many other aspects of Dairy and Beef Production.